Soldiers shortchanged: 7th pay commission & govt say no to their demands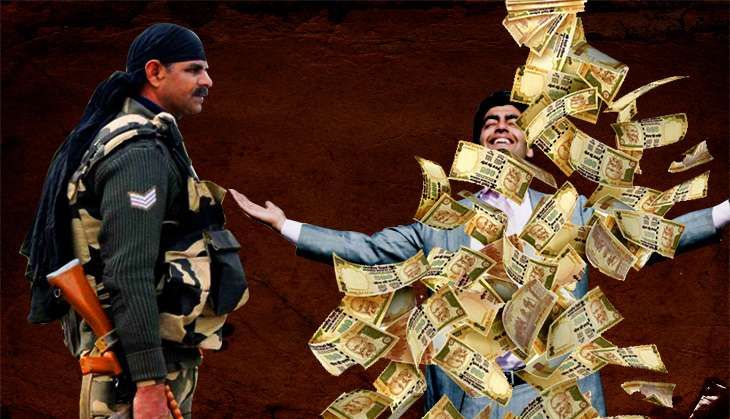 For those who serve in India's armed forces, the deaths of 10 soldiers in an avalanche in Siachen in February this year was a significant moment. It showed the hazardous conditions that the soldiers work in.
When it came to the debate over the Seventh Pay Commission's recommendations, servicemen feel they've been shortchanged, and this moment is a prime example of why they think so.
Siachen is a good example because it the most inhospitable and hostile terrain that Indian soldiers have to work in. The soldiers get paid a little extra for such tough assignments, in the form of a 'hardship allowance'. But this is substantially lower than what civil servants are offered for serving in places like Guwahati.
Also read - Whistle blow: why OROP in the armed forces will be disastrous
For instance, while an army officer posted in Siachen gets Rs 31,500 as hardship allowance, an IAS officer posted in the Northeast gets 30% of his or her salary extra when posted anywhere outside the comfort zone, which is significantly more than what soldiers get.
And this is the defence personnel's main grouse among the recommendations of the Seventh Pay Commission, which were cleared by the Union cabinet on 29 June - yet again, they have not been considered on par with their counterparts in the civil services.
No uniformity in pay structure
There was complete unanimity on this matter - 10 former chiefs of the armed forces and, in a rare instance, all three serving chiefs, had written to the Defence Minister expressing concerns over the recommendations.
One of the main demands of the armed forces was of a uniform pay matrix, which has been denied. The result of this is that while the defence pay matrix is restricted to 24 different levels of pay, the bureaucracy has 40 levels.
Also read - 6 reasons why implementing OROP is a bad idea
In other words, defence personnel get promoted fewer times than civil service bureaucrats. It is estimated that while at the end of 13 years of service, bureaucrats get six more promotions than a member of the defence forces. Defence personnel also end up with pension amounts that are at least Rs 20,000 less than their civilian counterparts.
According to one estimate, 100% pay achievable by an IAS officer in 16 years of service is what 1% of the army strength will make in 32 years. Apart from lower pay grades, the fact that about 85% of soldiers retire between the ages of 34 to 37 years of age is another factor for this discrepancy.
Other demands denied
Two other demands of the defence forces have also not been met.
The first was a demand to provide similar allowances. Bureaucrats are entitled to large number allowances, which are not provided to defence personnel.
The other was the implementation of Non-Functional Upgradation (NFU). NFU allows armed forces personnel to get upper grade of salary even when not promoted, like their civilian counterparts.
So while an entire IAS batch gets to an upper salary grade as soon as the first member of that group gets promoted or is given a higher pay, in case of defence forces, the promotions and higher salaries still come only on case-to-case basis.
Armed forces personnel, serving and retired, still feel that the terms of One Rank One Pension (OROP), as decided by the Defence Ministry, weren't fair to them.
How they react to the Seventh Pay Commission is yet to be seen. But the bigger question will be whether the Defence Ministry is in a mood to listen to these grouses again.