Ready to pull on some Auyurveda-approved jeans? Ramdev & Patanjali are on it!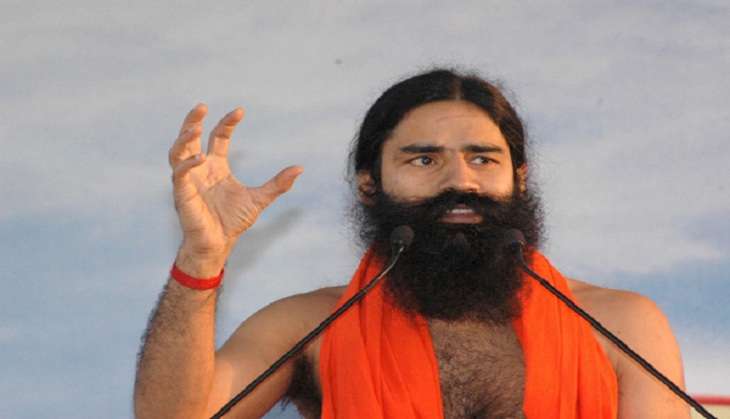 Just when you thought that there were enough Patanjali products already, here's news. After a successful entry into fast moving consumer goods (FMCG) market with products like toothpaste, soaps, shampoo and hair conditioner and a range of Ayurvedic medicines, Patanjali Ayurved Limited will now be venturing into the textile market!
The founder of the company Yoga Guru Baba Ramdev announced that an indigenous brand of jeans will soon be launched under the brand name of Paridhan. The company aims to grow to Rs 50,000 cr in next 18 months.
Baba Ramdev, who is in Nagpur for the foundation stone laying ceremony of Patanjali Food Park, announced the ambitious plans on Sunday.
Also read: Maharashtra's solution for farmers' issues is a Patanjali food park!
Apart from entering into apparel market, Patanjali also has plans to go global with manufacturing units in Bangladesh, Africa, Europe and the US.
Big plans
Speaking to the media Baba Ramdev shed some light on the future plans of his company.
He said, "The idea of entering apparel market struck me when people attending yoga camps started asking for special yoga wear for better performance. It came as a brilliant idea for business expansion and that is how the idea of putting a foot in the textile industry was conceived. We decided to launch an entire range of garments, instead of just the yoga garments," Baba Ramdev said.
He claimed that Patanjali Ayurved Limited has grown because of the quality products which are the results of three-decade long meticulous research and development.
Reacting to a specific query about his relationship with Prime Minister Narendra Modi being highly beneficial for the growth of his business, Ramdev said, "We have 20,000 employees, 200 scientists and 10 research laboratories across the country. All our products are the outcome of hard work put in research and development by the team of scientists. Our toothpaste brand Dantkanti is famous across the globe. The current production of Dantkanti is 25 lakh tubes per day, it will soon be doubled, in view of the growing demands in India as well as other countries."
He said that the company envisaged to grow the business to Rs 50,000 crore over next one-and-half years. There are plans to set up 10 mega units, 50 semi-mega units and several small scale units and this is the strategy to compete with multinationals.
Bringing India to the world
"We want to enter foreign markets and compete with multinationals on their home turf. All the profits earned in those countries will be brought back to India for the country's benefit. To grow in years to come, we will launch products such as men's and women's apparel, jeans, shoes etc. Indianisation is the only solution to demolish the empire of multinationals in the country," Ramdev said.
Ramdev also made it a point to claim that the sole objective of Patanjali is to the serve the people of India and not to earn profits like multinationals.
"We will soon compete with multinationals such as Unilever in developed countries. The profit earned there, would be brought back to India, which will be helpful for the nation at large. The profits earned in underdeveloped countries would be utilised for the development of those countries. This is something multinationals are not doing as of now. They earn huge profits in countries like India and take every penny back home," he said.
Reacting to a question about receiving favours from the government of Maharashtra in allotment of land for the food park at Multimodal International Hub at Nagpur (MIHAN), Ramdev said, "These allegations are baseless. It's the prerogative of the government. It can offer land to any company at half the price at which Patanjali got the land."
On his one of the favourite topics of black money, Ramdev applauded the Modi government on its performance on security, bilateral relations and improving country's image.
However, he was not fully satisfied by the government's performance to bring back black money stashed in tax havens, especially Switzerland.
"Whatever government is doing to bring back the black money is not sufficient. It must take stronger steps to fulfill its promise to bring back all the black money from tax havens," he said.
Edited by Jhinuk Sen
Also read:Fancy some Patanjali soap? Products from Baba Ramdev's empire in a store near you
Also read: After Patanjali success, Baba Ramdev wants to establish a world-class university in Delhi