PMO owes crores to Air India for foreign trips. CIC may ask it to pay up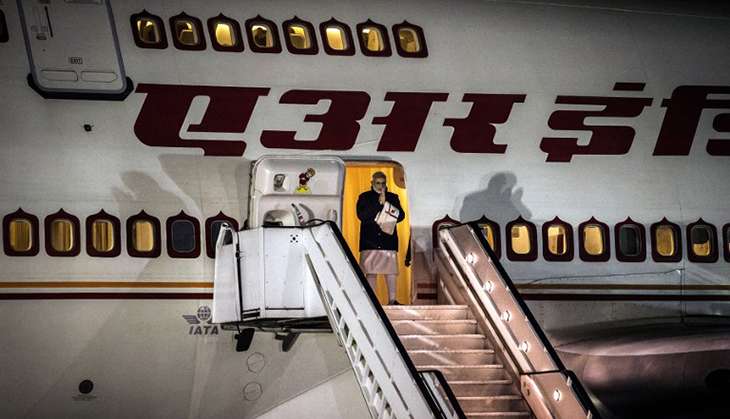 The Central Information Commission (CIC) may issue a recommendation to the Prime Minister's Office, to reform the payment process for the PM's foreign travel expenses.
According to sources, the CIC, on 3 January, heard an RTI plea filed by activist Commodore (Retd) Lokesh Batra about expenses incurred on foreign air travel by the Prime Minister. The CIC heard arguments from both the Prime Minister's Office and the Ministry of External Affairs.
"My RTI has more to do with the delay in payments rather than expenditure incurred," Batra had stated.
Batra had questioned why there was such a delay in payments when Air India was running at a huge loss.
"This is the tax payers' money that you are hoarding. There is no practical reason for the delay, and the matter concerns larger public interest," he added.
The CIC asked the PMO to divulge information on when the payment requests were made, and when the payments were actually completed for some trips, to figure out the delay in the entire process and how long the PMO takes to pay for the PM's trips.
"If this is the situation with the top executive of the country, there may be many more instances where the executive has not paid its dues," explained Batra. "My interest is in figuring what is the process of payments."
Batra, however, stated that according to the RTI Act, the CIC only had the power to recommend. "We have to wait for the final order," he stated.
What's owed to Air India?
As per information Batra received through his RTI pleas, between June 2014 and September 2016, most bills were either 'under process' or not received.
According to information received through another RTI filed by Batra, for foreign trips made by the Prime Minister (both Manmohan Singh and Narendra Modi) between March 2014 and December 2015, the PMO is still to pay Rs 134 crore to Air India.
A bulk payment was made on 29 January 2016 - Rs 147.90 crore - for foreign trips undertaken by both Prime Ministers between September 2013 and November 2014.
But even within that period, some payments have not been made.
History of the case
The CIC had, in October 2015, directed the PMO to produce details on the Prime Minister's foreign travels.
The PMO had then refused the information, citing personal safety.
Subsequently, Chief Information Commissioner Radha Krishna Mathur had directed the PMO to look through the details regarding foreign trips, and ascertain whether there were any security concerns.
Batra had then stated before the CIC that this was a case of larger public interest, with thousands of crores of tax payers' money that was due and should be paid to Air India.
Edited by Shreyas Sharma
More in Catch
Do you know how much the PM spends on chartered flights during his foreign trips?
The Globetrotter: how to read Modi's foreign policy moves
The economics of Modi's foreign visits and how it has helped India get more FDI