One year of Skill India: What has it achieved so far?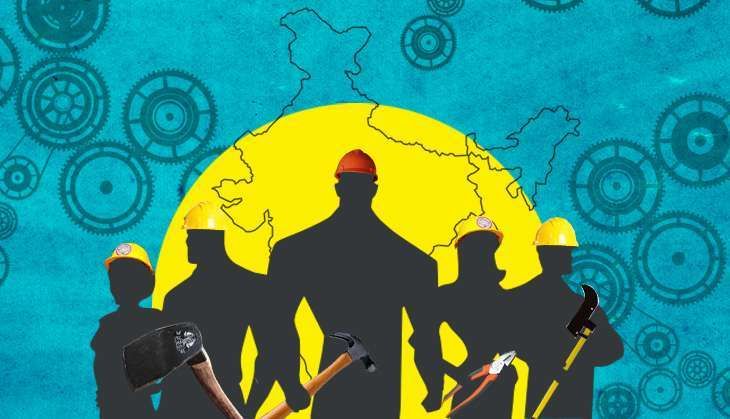 So far...
1,141 ITIs have been set up to train 1.73 lakh people
Cabinet approved Rs 12,000 crore for Skill India\'s Pradhan Mantri Kaushal Vikas Yojana
...not so good
Pradhan Mantri Kaushal Vikas Yojana has fallen short of its one-year target of training 24 lakh people
The criticism against Skill India still stands as major issues have not been addressed
It's been a year since Prime Minister Narendra Modi launched his ambitious Skill India campaign that aimed to train 40 crore Indians in various employable skills by 2022.
So what has happened since the last 15 July, which incidentally, was also the first-ever World Youth Skills Day as marked by the United Nations?
A total of 1,141 new Industrial Training Institutes (ITIs) to train 1.73 lakh people have been set up with a private-sector partnership in the past one year.
Also Read: Skill India: Is Rs 1,500 crore enough to train 40 crore Indians?
A Cabinet outlay of Rs 10,000 crore as an incentive to employers to offer apprentice schemes for trainees, was also put in place.
Earlier this week, the Cabinet approved an outlay of Rs 12,000 crore for the mission's flagship scheme, the Pradhan Mantri Kaushal Vikas Yojana (PMKVY), to cover one crore people over the next four years.
While 60 lakh youngsters will be trained, another 40 lakh workers who have gained skills non-formally will be given the 'Recognition of Prior Learning' (RPL).
Fallen short
However, the PMKVY has fallen short of its first-year target of training 24 lakh people - 14 lakh first timers, and the other 10 lakh, who were to be given the RPL certification.
In one year, PMKVY managed to reach around 20 lakh people in all. They have also performed poorly in their RPL plan.
"Work is going on under various ministries to revive the skill development infrastructure," says Rajesh Chakrabarti, the executive vice-president of Research and Policy with Wadhwani Foundation, which has partnered with the Modi government in several state-level and central initiatives under Skill India.
"Attention needs to be devoted to the ITIs. They have an extremely dated curriculum that is out of sync with the current requirements in the industry. The availability of training faculty is also quite limited. The good thing is that policy attention is now being focussed on the key issues."
Mass potential...
Chakrabarti says there is massive potential across the 21 high-priority sectors under Skill India.
"Right now our economy is more services-led than manufacturing-led. Retail, for example, is the sector with the highest job potential. Then there is healthcare. But the manufacturing sector is extremely important, which is only going to get bigger and bigger," he says, perhaps alluding to the Make in India campaign which Skill India is said to be a part of.
But Chakrabarti thinks the biggest achievement of Skill India thus far has been the "sensitisation and change in perception" about the importance of skill development.
"Skilling was not attractive to many youngsters. They would rather wait for years to get government jobs or opt for higher degrees from low-rung colleges that leave them jobless in the end. That's because skilling is not aspirational, but this is changing as awareness increases."
He dismisses the critique that by pushing 40 crore youngsters into skill development, Skill India would confine the youth from socially underprivileged backgrounds to a blue-collar "skilled" workforce.
...but criticism stands
Many felt the focus should be on the provision of high-quality education and addressing structural issues plaguing the education system,
The criticism holds. There are also other concerns accompanying the future "skilled India" that need to be addressed as well.
Also Read: Skill India: why it won't create a nation of trained workers
India needs to ask about what kind of jobs the 40-crore-strong army of skilled workers will get in the future.
"Skill development is extremely important. But what we need above all is a very strong primary education system. Trying to skill up people without grounding them in at least primary education will not lead high earning potentials," said Anannya Bhattacharjee, president of the Garment and Allied Workers' Union in Gurgaon.
"Besides, the majority of the jobs that are available in the service and manufacturing sectors right now have conditions that are worse than ever. The labour laws are being diluted and there is not enough staffing to check violations. What about the rights and protection of the large workforce that will be created and put to the mercy of the market?"
The vast divide
Sociologist Dr Varsha Ayyar raises similar issues. "Instead of becoming obsessed with turning India into the 'skill capital' of the world, we need to ask some questions. Skill development is crucial for any economy, but right now we are thoughtlessly catering to the capitalist enterprises."
She sums up the questions. "What kind of jobs will these skilled-up youngsters get? What kind of labour laws will be in place? Will there be social security? What will happen when the technology changes? When automation comes in and their skills are no longer required!"
Most importantly, however, we also need to ask if along the way to skill development we are just reproducing socio-economic inequalities, Ayyar says.
"In a traditional society like India where labour and skill have been caste-based, we must question if we are simply reproducing inequalities that already exist in guises. We need to stay critical lest the divide between the ITIs and the IITs gets forever solidified."
Also Read: Rs 1,700 cr for Skill India in #UnionBudget2016. Plenty of challenges remain
Also Read: Huge challenge for Skill India: just 5% study technical or professional courses