Note ban effect: Bengal govt staff can't withdraw salary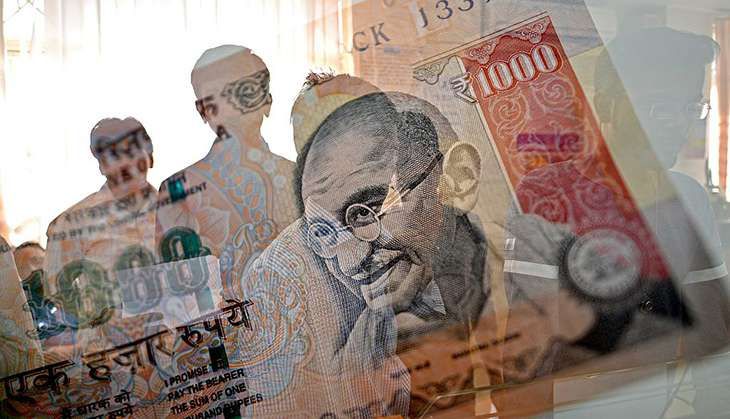 Demonetisation and the subsequent cash crunch has put the state government employees and pensioners in a tight fix. They are unable to withdraw their salary due to a lack of cash in banks and ATMs.
The Bengal government had asked the Reserve Bank of India (RBI) to provide Rs 300 crore before 28 November. But the central bank failed to provide adequate cash.
Sources in state finance department said it has got Rs 30 crore from RBI till now and they are not sure how much they will get in the days to come. A meeting with RBI officials did not yield any positive results.
On the other hand, RBI officials said new notes were sent to Jalpaiguri district as most of the tea garden workers are yet to receive their wages.
Where's the money?
The Bengal government's announcement that Group C and Group D employees can withdraw up to Rs 5,000 of their salary in cash, was not of any help as the government had only Rs 10 coins, cumbersome to carry around for such an amount.
Senior state government officials said almost one lakh pensioners could not withdraw their pension due to the cash crunch and if the RBI does not circulate more notes it will be difficult for them to pay salaries and pensions.
Bengal has around 2.5 lakh Group C and Group D employees and 30,000 Group A and B employees. It also has around 2.5 lakh pensioners.
Bank woes
Salaries of state government employees are deposited directly in to their bank accounts, and the government has already made the deposits. However, the employees cannot withdraw any cash.
Moloy Pal, a Group C employee who works at the state home department, said, "I am unable to withdraw my own salary. I could get only Rs 3,000 from the bank as their weren't enough notes. What worse can happen?"
Narrating his ordeal, Pal said, "Bank employees have already told me to come next month. If I cannot withdraw my salary it will be difficult to pay money to the nursing home where my mother is admitted. I do not have a debit or a credit card of my own."
Manoj Chakraborty, general secretary of Trinamool-backed West Bengal State Government Employees Federation, said employees faced a tough situation. And if they were unable to withdraw salary they would agitate outside the RBI office.
Bengal Finance Minister Amit Mitra has already spoken to his central counterpart Arun Jaitley about the problems being faced by employees. But, steps to redressal were yet to be taken.