No one in Mahi's ancestral village will watch 'MS Dhoni: The Untold Story'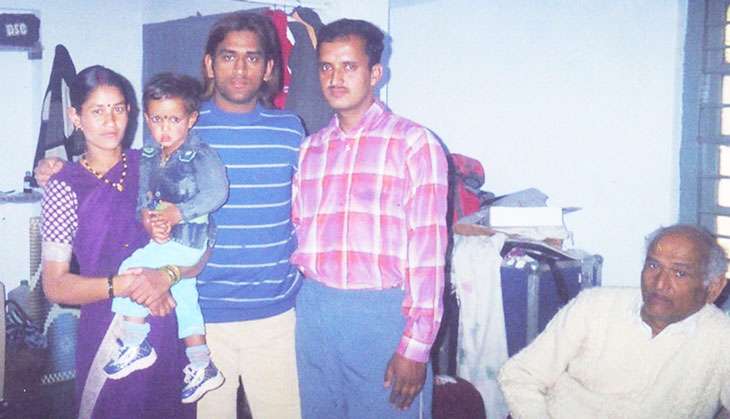 As India celebrates one of its favourite cricketing sons with the release of Sushant Singh Rajput-starrer MS Dhoni: The Untold Story, it's ironic that Mahendra Singh Dhoni's family won't be able to watch the movie on the big screen.
Dhoni's ancestral village, Lawali, lies in the Almora district of Uttarakhand. His father's brother, Ganpat, still lives there. But neither uncle Ganpat nor any other villager will have an easy task watching the movie, since the nearest cinema hall happens to be 115 km away!
Remote location
The Lawali village in Almora district of Uttarakhand. (Photo: Raju Gusain/Catch News)
The nearest road-head to Lawali is at Jainti, a five kilometre trek away. From there, one would need to travel 110 kilometres by bus or jeep to Haldwani in Nainital district, in order to get to the nearest theatre.
Even though Almora, the district headquarters, is just 75 kilometres away from Lawali, there are no cinema halls there.
Almora resident Deep Joshi says: "Two cinema halls used to operate in Almora, but they closed down about eight to nine years ago."
Because of this remote location, the release of the film has failed to excite the villagers of Lawali. In fact, they will wait for the day when the movie is screened on television.
The Dhonis and their roots
A zig-zag road takes one to Dhoni's ancestral village. On the way, one come across villagers working in their fields, women carrying fodder and cattle grazing. Lawali is alike any other village in Uttarakhand - a remote place with limited resources. The village is yet to get road connectivity, and is far away from many development activities.
The irony hits one even harder when one realises there isn't a proper playground in this village of approximately 50 families, adding up to a population of around 500-550.
MS Dhoni's ancestral home. (Photo: Raju Gusain/Catch News)
Dhoni's cousin Hayat says: "We have to ferry sick villagers on dolis (palanquin) to the nearest hospital located at Jainti. We recently submitted a proposal to the district administration demanding building a stadium at our village - for which the villagers have indicated their willingness to donate their land. But, so far nothing has happened."
Dhoni's uncle Ganpat Singh and his wife Madhavi Devi.
Dhoni's father, Pan Singh, left Lawali in 1972-73 to join the Ranchi Steel Factory. The cricketer himself last came to the village in 2003, but since then, has had no time due to his busy cricketing schedule.
But when the Indian cricket captain got married in Dehradun in 2011, many relatives were ferried secretly to attend the wedding.
Village resident Puran Bhandari says: "Pan Singh uncle came here in 2011 to attend a wedding function. Uncle may have left several years ago to settle down in Ranchi, but he continues to keep in touch with his roots."
Dhoni's father Pan Singh (in grey woollen cap and black jacket) and on a visit to the village in 2011.
Grabbing attention
Dhoni's success in international cricket brought Lawali a lot of attention from the media and his fans. Over the years, many cricket fans have started visiting this village, making it something of a local tourist attraction.
Every now and then, rumours about Dhoni visiting his village force the media to rush there.
But even now, the villagers still don't have a means to catch a movie about their favourite son easily. All they can do is wait, and watch it on TV at the Dhonis' ancestral home.
Edited by Shreyas Sharma
More in Catch
MS Dhoni: The Untold Story movie review: Fails to explore the 'untold aspect' of MSD, yet entertains!
MS Dhoni: Sushant Singh Rajput played me to perfection in biopic
MS Dhoni Biopic Box Office report: 2nd biggest opening day of the year after Sultan!