#NirbhayaCase: the juvenile and why he must get another chance at life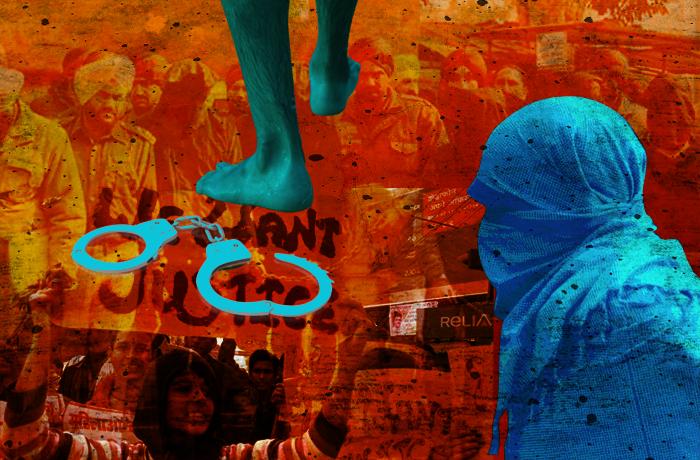 Walking free
The juvenile convict in the Nirbhaya rape walks free after 3 years
He has spent much of his sentence in Majnu Ka Tila juvenile home
He has learned sewing, cooking and drawing, picked up English
Igniting debate
The Centre, police, ministers and lawyers want him re-arrested
Their case: he\'ll turn to crime, he deserves death or life, he\'s a jihadi
Activists say he\'s reformed, deserves another chance at life
Keeping him locked up will be a mockery of the justice system
More in the story
Was this boy really the monster he was made out to be by the media?
Is there a chance he could be pushed to a life of crime?
What do the people who got to know the juvenile closely say about him?
It's perhaps the most infamous and most widely debated crime against a woman in India, if not the most brutal.

The gang rape of Jyoti Singh in December 2012, and her death as a result, shook the country and ignited a fierce debate on violence against women and our criminal justice system.

Three years on, one of Jyoti's five rapists, who was a juvenile then, is about to be freed. He has already been shifted out of Majnu Ka Tila juvenile home to an undisclosed location, from where he will join his family.
Not wanted, not welcome
The boy's imminent release has again sparked hysterical debates. In recent months, lawyers, lawmakers as well as the state have sought legal ways to prevent his release.
The Centre has argued that "several mandatory aspects were missing from the post-release rehabilitation plan that needed to be considered before setting him free".

The BJP leader Subramanian Swamy and former police officer Kiran Bedi have been seeking his re-arrest, claiming his release would cause "breach of peace".

Swati Maliwal, the Delhi Commission for Women chief, has described his release as a "dark day," and sought the intervention of the President and Chief Justice of India to stop it.

Maneka Gandhi regrets that the parliament hasn't amended the Juvenile Justice Act, which, by lowering the juvenility age from 18 to 16, would have ensured the boy got death or life sentences like the other convicts in the case.
There are others who have suggested he has become a jihadi.
The Juvenile Justice Act, as it stands, doesn't allow his confinement for a day beyond December 20, when he completes his 3-year sentence, the maximum allowed under the law.
Other, possibly extra-legal, ways have also been proposed to keep the boy, who has just turned 21, locked away from the society.
The Delhi police has mulled re-arresting him under the National Security Act as soon as he is released.

Jyoti's parents have demanded that, at the very least, the boy's identity be made public. This is an invitation for his lynching by those outraged by his release.
Such is the vehemence of opposition to his release that the boy himself doesn't seem keen on leaving. He reportedly has access to TV and knows how hated a figure he is outside.
Indeed, he has written to the National Human Rights Commission, claiming he faces a threat to his life upon his release and requesting some security.
One reason for the outrage against the boy's release is that he's repeatedly been described as the most brutal of the five rapists, a wild delinquent most responsible for Jyoti's ordeal. And, perhaps, the shroud of secrecy he has lived under since his arrest has only fuelled the anger.
It's in such perilous circumstances that the boy will seek to pick up his life again.
Does he deserve freedom?
But in his new life, will he remain the monster he has been made out to be all these years?
"Do you think he will improve? Somebody who could do this to a girl can't ever improve" says Jyoti's father Badrinath Singh. "We just want that he doesn't come out. We are dejected that he will walk free."
But hasn't he served his punishment? "We think he deserves the gallows but age has saved him," Badrinath replied. "Like him, many other juveniles have become more confident after committing murder and rape and being set free easily."
"Also, he can commit more crimes unless people know about his identity."
Crucially, what has been lost in the noise is that, as far as the evidence goes, there is nothing to suggest this boy was the most brutal of the rapists.
This is what the Juvenile Justice Board had to say about him, according to a source with access to the judgment.
"It may be mentioned at this stage that there has been a lot of media publicity against the juvenile in the present and he has been repeatedly called the most brutal of the lot," the judgment, delivered on 31 August this year, said.
"It is true that the juvenile has been found to be involved in the present case but there is no evidence on record to show that he was the most brutal or he had caused the maximum damage."
Is he really a monster?
Amod Kanth was one of the first counsellors to treat the boy. He spent 34 years in the Indian Police Service before setting up Prayas, an observation home for juveniles where the boy was first lodged after his conviction.
Kanth is among a handful of people who have gone through all the documents in the case.
In an interview to Tehelka, Kanth said, "The media dramatically exaggerated the boy's role in the crime from the beginning. He had no criminal record and it was clearly a case of a child in need of protection and care."
"Ram Singh, the main accused, was a vicious, crazy character. He had a criminal past. Singh apparently owed about Rs 8,000 to this boy. On the fateful night, he told the boy to join him and the others as he would then return the money."
Kanth is out of the country and could not be reached for comment. But one of the general secretaries of Prayas, Jaipal Singh, said, "Well, let's say I agree with what Mr Kanth has said.
"He continued, "What I would add is that all the arguments swirling around this boy about lowering the juvenile age to 16, the sort of arguments we are getting from Mr Subramaniam Swamy -- it's something we find dangerous and have been battling."
Life inside the walls
The boy spent the first of this three-year sentence in solitary confinement. He wasn't allowed visitors nor allowed to go out of his room.
In the second year, according to sources, he picked up sewing and drawing when he was allowed to sit in vocational training classes.
His time in Majnu Ka Tila home was largely uneventful, except a period in 2013 when he was put up with another inmate. That inmate was a Kashmiri boy, or so the Intelligence Bureau claimed, and he had "brainwashed the juvenile into becoming a jihadi".
According to a source in Juvenile Justice Board, who monitored the case closely, this was the worst that could have happened to the boy.
"Attempts were made early on, in the observation home he was living in, by other inmates to get inside his room and kill him."
"His morale was not high. And then we found that IB had come up with a report saying the juvenile was becoming a militant, which was a big setback for him."
While the source didn't see the IB report, he learned about its contents from colleagues. "It was like this: the Kashmiri boy told the juvenile to join him in Kashmir on the completion of his term, where this juvenile could, in obscurity, begin life afresh."
"To be fair," the source said, "this report could be read either way, but the manner in which the media reported him as a jihadi set his counselling back by several steps."
One person who observed the boy closely at the Majnu Ka Tila home, where he spent the better part of his 3-year sentence, said they haven't seen a better behaved boy.
"In August 2013, there was a case of a breakout. Some juveniles broke away from the compound and fled. One of them had offered to help him get out but he refused," this person, who requested anonymity, said. "Maybe he feared for this life or maybe he didn't want to get into more trouble."
This person also said the boy, despite getting special attention, didn't once think of "exploiting his position and making unnecessary demands". "He has begun to read in English, learnt to cook and sew and also begun drawing and painting."
"Look, this boy came out of nowhere. At the age of eight, he was out on Delhi's streets earning his keep by doing odd jobs, and sometimes sending money to his destitute family," the person at the juvenile home said.
"In such vulnerable circumstance, any child is prone to sexual abuse. God only knows what all he had experienced through the years until he finally landed up on that bus."
"This is a child who received very little help and probably saw the worst of humanity," this person continued.
"I don't know whether he's reformed or not. Whether he's become a better person or not. But he surely needs a chance. Whatever has happened to him, and whatever follows, will be a comment on all of us."
A fresh beginning
So, what does the future hold for the boy?
Immediate re-arrest is unlikely since the Delhi High Court, while dismissing Swamy's PIL to extend the juvenile's custody, has asked the Juvenile Justice Board to put together a rehabilitation and social mainstreaming plan for him.
The plan includes a one-time grant of Rs 10,000 to help him set up a tailoring shop.
Given the public outrage, the boy is likely to be "under watch" for quite some time.
"His family is extremely poor," said a source in the know. "His father is mentally and physically unwell and his sisters haven't been married. So, I think he could go back and take responsibility of his family by taking up some job."
However, "unrelenting pressure" could push him into crime, the source added. "If the boy feels threatened and watched all the time, he could decide to take refuge with a strongman and get pushed into the world that he doesn't look keen to join, at least at the moment."
Enakshi Ganguly Thukral, co-founder of HAQ, which counsels juveniles in Delhi's observation homes, said, "The law requires an aftercare plan and the high court has also ordered the same."
"And that is what we hope the juvenile will be provided so that he can transit into society as a responsible member of the society."
In a few hours, the boy will start a new life. What shape it takes will depend as much on him as on our reaction.