Net Result: what DoT's net neutrality report gets right, and where it messes up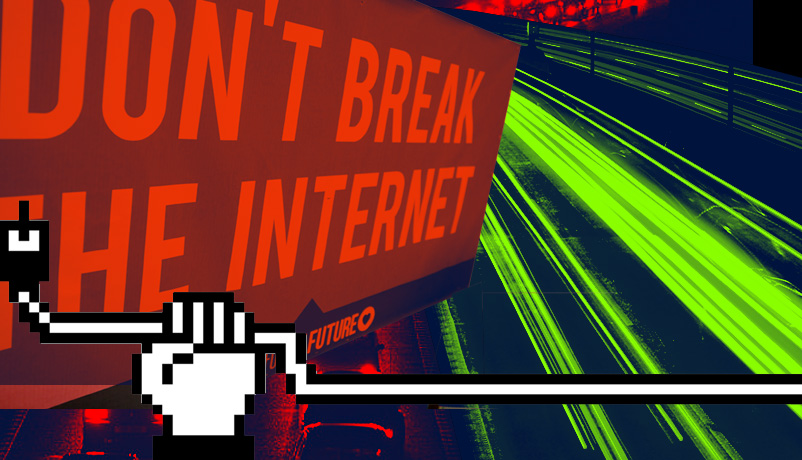 If you have a digital life, it's been impossible to avoid the words Net Neutrality this year.
The concept is a decade old but the urgency of the conversation has hit a peak as the internet goes from optional to essential.
At its core, net neutrality is the principle that there should be no 'preferential' access on the internet to those willing to pay more. That means that Google, for example, cannot pay a higher fee to transmit their data to you faster than a rival search engine. With net neutrality, the internet is a true level playing field: whether you're an independent blogger or a global corporation, you have the same digital rights.
At the other end of the debate are platforms like Airtel Zero and Internet.org offering 'zero-rating' services; zero-rating allows an internet or data service provider to offer free access to certain websites or services. The zero-rating lobby claims that in a country with low internet penetration, low-to-no data charges for certain services allows us to bring a far bigger chunk of people online. Better connectivity, they argue, is better democracy and better governance.
Internet.org - the zero-rating platform created and advocated globally by Facebook's Mark Zuckerberg, offers statistics that show data usage and internet penetration going up by over 50% after the introduction of the platform in certain countries.
The battle between both is where much of the controversy around net neutrality is generated. In March this year, the Department of Telecommunications instituted a six-member committee to do extensive research on the issues at stake.
Inputs were requested from the Department of Electronics & Information Technology, telecom service providers, civil society, academia and requested inputs from key departments of Government of India. The committee also took note of the TRAI consultation paper, written submissions, emails & representations received.
What the report says
DoT released its final report, an 111-page document that - at least on first reading - seems to uphold the basic tenets and principles of net neutrality. "The Committee unhesitatingly recommends that the core principles of Net Neutrality must be adhered to" it says. "User rights on the Internet need to be ensured so that Telecom Service Providers/Internet Service Providers (TSPs/ISPs) do not restrict the ability of the user to send, receive, display, use, post any legal content, application or service on the Internet, or restrict any kind of lawful Internet activity or use"
"The primary aim of public policy with regards to Net Neutrality must be focussed on developing and facilitating 'affordable broadband', 'quality broadband', and 'universal broadband' for everyone," it goes on to say.
On the subject of internet-based communications services (referred to in technical terms as the Over-The-Top (OTT) services) such as WhatsApp, Skype, and Facebook, the report says: "they should be encouraged and obstacles that hinder the growth of such platforms must be eradicated as soon as possible."
The report goes on to acknowledge the need for legitimate traffic management practices but only if they stand the test of net neutrality. "Content and application providers cannot be allowed to act as gatekeepers and use network operations to extract value in violation of core principles of net neutrality," it says.
The recommendations have been met with tentative enthusiasm from the pro-net neutrality lobby, but experts are keen to absorb details before reading more into it.
Catch spoke with two experts immersed in the debate for their first response to the good, the bad and the ugly in this report.
Pranesh Prakash, Policy Director, Centre for Internet and Society
What according to you is the locus of this report?
It's a very important document as it will be one of the main sources that the Department of Telecom will consider in its ultimate policy formulation around net neutrality.
Can you briefly give us an overview of the report?
Some things are unclear and potentially inconsistent here. It is necessary to get into the nitty gritties of the report. When it talks about application-specific and application-agnostic interaction, there's no clarity on what this is. Neither have they specified whether targeting of spam, which is very crucial, is application specific or agnostic.
What are the biggest misses of the report according to you?
One, it seems to create a distinction between international and national VoIP traffic. I'm talking specifically about the recommendations. They haven't explained the rationale behind it, nor have they stated how it is it possible to implement this distinction. If one is using Skype or some other foreign service to make a local call, then how do you distinguish between domestic and international traffic - its very difficult. My sense is they haven't quite thought this through.
Some things are unclear and potentially inconsistent here. It is necessary to get into the nitty gritties of the report
Second, it's unclear whether all their recommendations are internally consistent.
Third, when they deal with zero rating, they imply two different sets of standards. One for Internet.org, one for all other zero ratings. It is also unclear whether, for instance, an Android or Amazon entering into deals with telecom service providers would lead to the exact same kind of issues which happen with zero ratings - the language used in the report seems not to be applicable to those kinds of situations.
Apar Gupta, advocate specialising in media law and freedom
Does the report have any legal standing? Is it legally binding?
No, the report doesn't have any legal standing. Essentially, it should be viewed with the perspective that it helps the Minister form a position on the issue of net neutrality.
What needs to be considered is that it is Part One of two other government processes that are ongoing. The second is is the Parliamentary Committee, which is examining the same issue. The third is the TRAI report that should also come out sometime soon.
On the basis of all three, the Telecom Commission - presided by senior bureaucrats under the Ministry of Telecom - will finally take a view as to the direction to take. Since the other two reports will take a while to be released, the present one does not have any legal standing as per enforceability.
What is the significance then?
Since this report has emerged from a large group of stakeholders after much deliberation, it is significant and will ultimately shape the laws that will be made later. The report is promising but at the same time is incomplete and requires further development. Certain aspects are cause for concern. There is no uniform way to judge it because the subject itself is so nuanced.
What according to you are the problem areas in the report?
Firstly, licensing of VoIP is problematic. Any kind of licensing of VoIP will prevent deployment of VoIP technology. The reasoning for the licensing is in itself problematic. The reasoning given is - it will cause disruption in the voice revenue of telecom operators. However it does not take into account the fact that the growth in data revenues will offset any such form of cannibalisation.
Second, it doesn't consider that VoIP can be easily installed by people not only on Whatsapp, Skype or Viber but independently between themselves, on the basis of open source tools.
What is ultimately being done is penalising success and preventing deployment of a technology that offers value. If VoIP is more efficient, if it flows over data channels and gives certain revenue to the licensee then there is no need to issue additional VoIP licenses - these merely increase costs and the regulatory burden of them is eventually passed to the consumer.
How does it deal with the controversial zero-rating?
On this front, it lacks precision and nuance. It largely says that these 'devices' will be permitted on a case-to-case basis. However, at the same time, it says that pure internet offerings such as Facebook's internet.org seem to be a form of zero rating services that will clearly violate net neutrality. It seems to offer no rationale or reason as to why this distinction is being made.
Finally, it permits derogation from net neutrality principles for traffic management.
Essentially, telecom operators are saying they need to manage data to provide bandwidth for applications which are required in real-time, for instance, video streaming as opposed to email. They're saying that traffic management should not be seen as a violation of net neutrality.
If there is no agreed-upon process, then there is no use of having such a substantive regulation in place
But within this principle of traffic management, if it's not administered through a government process that is accountable and transparent, all kinds of violations can take place. We've already seen certain regulations in this sector which are not being implemented even when there's been a high degree of agreement between all stakeholders.
Take for instance, telemarketing. Everyone agrees that telemarketing is a real pain and shouldn't be permitted. At the same time, telecom companies make a lot of money off it because first, a marketer buys a messaging pack from them - generating revenue - and then, when the user deploys it substantially, it gives them even more revenues. The process is so broken that to date - after successive amendments - we're still getting spam messages and spam calls.
So, agreeing on the principle is important but agreeing on the process is equally if not more so. If there is no agreed-upon process, then there is no use of having such a substantive regulation in place.
- with inputs from Payal Puri