Minority report: little job improvement for Muslims under TMC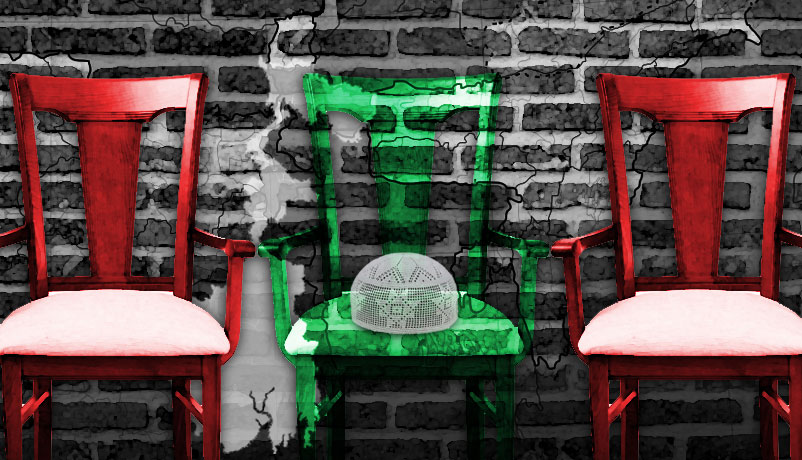 In about two months, the state of West Bengal goes to elections. As expected, all political parties are eyeing the 30% Muslim population in the state who play a deciding role in about 100 seats in the 294 seat assembly.
Lately, Muslims in Bengal have reposed their faith in Mamata Banerjee, paving her way for electoral victory.
Also read - Amartya Sen report: 80% Bengal Muslims live on less than Rs 5,000 a month
However, RTI files accessed by SNAP Association (a network that works on minority issues), found that even after five years of Mamata's rule, Muslim under- representation in public sector jobs has not changed.
Significantly, SNAP's latest report in collaboration with Guidance Guild and Pratichi Trust, on living conditions of Muslims in Bengal had already highlighted that as many as 80% of rural Muslim households in West Bengal earn no more than Rs 5,000 a month - the poverty line marker for a family of five.
The report had the backing of economist Amartya Sen, who agreed that the poor and underprivileged people in the state are largely Muslims.
What the RTI revealed
Muslim share of state government employees is 5.47% as of 2015 (19,342 out of 353,525). This is much lower than the 10% representation in central government organisations as reported in 2010-11.
''Reasons for this skewed proportion are many. Bengal Muslims are heavily concentrated in rural areas and job oriented programmes like skill training are city based, there is lack of digital awareness in rural Bengal and OBC certificates have not been distributed well," says Sabir Ahmed, one of the key architects of the latest report.
Notably, erstwhile chief minister Buddhadeb Bhattacharya had adopted the Ranganath Committee recommendations in 2010, and stipulated 10% reservation for OBC Muslims in public sector jobs.
However, according to estimates by SNAP Association, only 1.9 million OBC Muslims have got jobs, out of the total OBC Muslim population of 23 million. That's less than even 10%.
What about city- centric public sector jobs?
Muslim representation in the Kolkata Police force stands at 9.4% as against 9.1% in 2007.
Their representation is really low within the more important positions of the police force. For instance, Muslims have a 7% share in the Sub-inspector rank(officer who has the core responsibility of investigating and filing charge-sheets) They've gained a mere 2% foothold in the capacity of Sergeant (traffic duty and maintenance of law and order).
Muslim job share in the Kolkata Municipal Corporation(KMC) is 4.7% now. In 2007 it was 4.4%, Remember that the Trinamool Congress won KMC elections in 2010 and was re-elected for a second term in 2015.
Can't argue with reality
From the above numbers, it is obvious that there has been no major improvement since the Sachar committee findings of 2006, and Mamata Banerjee was in power for five years after.
The watershed year was 2007, when a major chunk of Muslim votes in Bengal swayed in favour of Mamata Banerjee.
This was the same year that Muslims were killed in Nandigram by state police forces, Rizwanur Rehman mysteriously disappeared and ironically, the contemporary Sachar Committee report also divulged the miserable reality of Muslims under the Left regime.
In Mamata's 2011 election manifesto, an 'Action Agenda' to uplift Muslims in the state was declared and promised to be implemented within 200 days of coming to power.
However, her action plans have often come under severe criticism from all quarters, for being a policy of dangerous appeasement. This, while she harps on about having achieved what was promised.
The Bengal CM claimed that what her government has done in five years cannot be matched even in 400 years. But the ground reality is very different when it comes to the actual upward mobility of minorities in the state.
Denial does no good
Mamata's government is in denial mode about the recent implicative findings.
"We have not looked at this report. I will personally write a letter to these organisations and ask for the report to check the basis of the survey. I will also send a report on what our government has done for Muslim upliftment to Amartya Sen", said Sultan Ahmed, a TMC member of parliament, to Anandabazar Patrika.
On Tuesday, Mamata claimed that her government has provided jobs to 6.8 million youths in four and a half years. A baseless statement and chances are she's included those employed under NREGA and ASHA as workers with stable jobs.
But SNAP's estimates paint a sadder picture. According to them it will take an estimated 60 years for Muslims in Bengal to gain a more proportional representation in public sector jobs.
Edited by Anna Verghese
More in Catch - Danger games: Muslims & Mamata's communal play in Bengal
#BengalElections: Mamata replaces Ma Maati Manush with Muslims