Mamata govt puts illegal brick kilns in Bengal under the scanner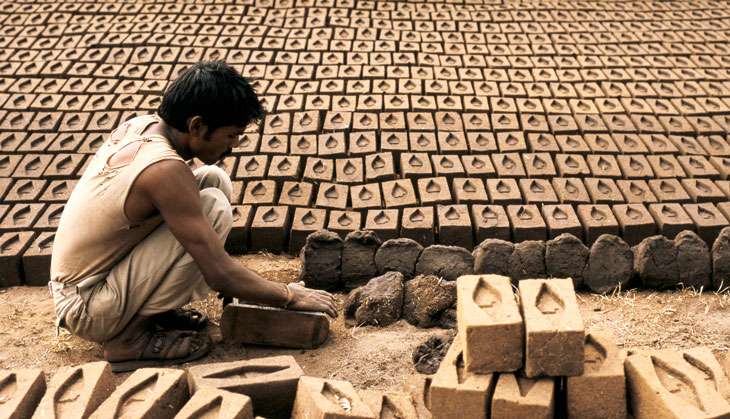 Chief Minister Mamata Banerjee recently gave a clear directive not to set up industry on agricultural land in West Bengal. This order was given particularly to check the operations of unauthorised brick kilns in the state.
As of now, many such kilns operate in the state without the proper licenses and documents.
A new policy
On 24 October, the state cabinet decided to not to give licenses to brick kilns that are situated below 40 metres from the seabed.
The move comes after the Supreme Court ordered the state government to look into the regulations of brick kilns as they observed that many kilns regularly flout the rules.
Also read - Shutting shop: Bengal to shut down 40 sick PSUs, new jobs or VRS for employees
According to statistics collected from the state government, there are around 1,500 brick kilns in West Bengal. Most are situated at Birbhum.
Senior officials said that they have identified that around 500 kilns are situated on agricultural land. The district administration has been instructed to give notice to these kilns to set up their units elsewhere.
It has also been decided that the operations of brick kilns will now be included under the mines and mineral development department of the state government, instead of the irrigation department.
This is because it is their guideline which states that kilns should be operated at least 50 metres from the seabed and not on the agricultural land.
Sukumar Das, former land and land reform department officer, said, "It has been seen that the quality of the top soil gets damaged if brick kilns are situated on the agricultural land. The state government has made a good decision."
'Shut them down'
Opposition parties have said that the government should close the unauthorised brick kilns. According to them, many TMC workers have started the brick kiln business in various districts flouting all norms.
Congress leader Abdul Mannan said, "State government should first close illegal, unauthorised brick kiln units that are still operating in the state."
Edited by Aleesha Matharu
More in Catch - Mamata hands over land to Singur farmers, sows the first seeds
JSW Group to invest Rs 3400 cr in Bengal; launch CSR activities for farmers