#JuvenileJustice: open your eyes about "children-gone-wrong"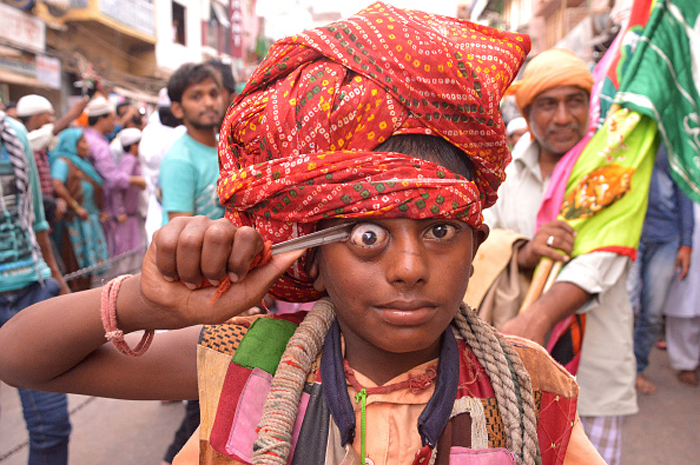 What\'s wrong with us
Lack of infrastructure to implement laws is the real problem
We are not giving a second chance to juvenile delinquents
Children should be in school, but that\'s not happening
What triggers crimes
Drug additction pushes many juveniles towards crime
Children can be easily dissuaded from committing further crimes
Kids from disturbed family are more prone to committing crimes
Who suffers the most
Our society only cares about children of affluent families
Poor children have no legal protection or family backing
What about policing
The police must counsel the family when a child takes the first step towards crime
We need to train more cops in dealing with juvenile delinquency
What\'s to be done
We need to establish a dialogue with poor children
The society needs to reform as a whole
The Juvenile Justice (Care and Protection of Children) Act has been passed amidst much clamour inside and outside Parliament.
While politicians and civil society are trading gunfire over the various dichotomies present in our understanding of juvenile crimes, we spoke to Rajesh Kumar, director of Society for Promotion of Youth and Masses (SPYM).
Kumar has vast experience of working with juvenile delinquints and shared with us insights into the what goes behind the making of 'children-gone-wrong' and how, juvenile crimes can only be dealt with extreme patience, compassion and collective responsibility.
SS: You have been working with juvenile delinquents for a long time. What is your view on the amendments in the Juvenile Justice Act?
RK: I have no problem with the amendment. The real problem is the lack of infrastructure to implement the law.
There are 664 districts in the country. You tell me how many of these have juvenile justice boards, observation homes or children homes.
The already rickety juvenile justice system would crumble if you put extra burden on it. A dysfunctional system means cases related to juvenile crimes will go to district courts. The local courts will send juveniles to jails.
Also read - #Nirbhaya trial was a test case to destroy juvenile justice. Here's why it worked
How will they get out of the prison? How will they reform? Have they considered these factors before amending the law? One must strengthen the foundations of the system before giving a new shape to the juvenile justice law.
We are not keen to give a second chance to juvenile delinquents. It is not without a reason that every country has a separate jurisprudence for juveniles. The same Menaka Gandhi, who has authored the amendments in the law, had introduced the Juvenile Justice Act passed in the year 2000. The lawmakers have missed the spirit enshrined in the original juvenile law.
The rape of Jyoti was a horrific incident but it cannot be an excuse to give sweeping powers to the police. Most juvenile delinquents belong to poor families. They don't have documents to prove their age.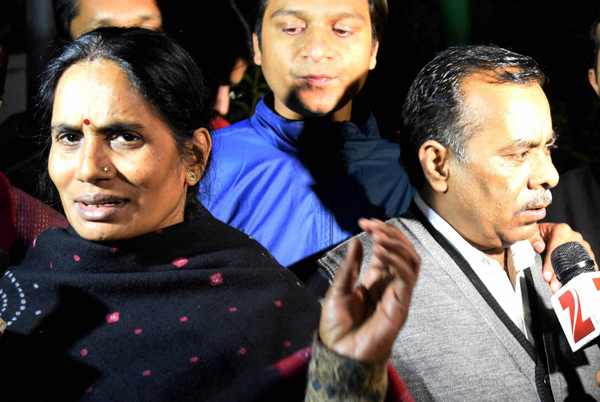 Scientific methods like 'bone density test' are available only in big cities like Delhi. How will you deal with such cases in small cities like Bulandshahr and Badaun? We are exposing juveniles to risk by ignoring these factors.
The real effect of such amendments will be evident after few years. There is every chance of abuse of tough provisions if there is no system in place for their proper implementation. We have seen how many strong anti-terror laws have failed to yield results.
Also read: #NirbhayaCase: the juvenile and why he must get another chance at life
SS: You are saying that the country lacks the system to support a tough law?
RK: Yes. We will have to decide whether we want to give our juveniles more schools or jails. We must ponder why juveniles are moving towards crime. We have implemented the Right to Education. It simply means that every child should be in school. But this is not happening. We aspire to become a superpower but cannot protect our children.
SS: You have talked about legal infrastructure. What sort of changes are required in the society? Why are juveniles increasingly resorting to crime? What is the collective responsibility of the society towards such juveniles?
RK: The juvenile convicted for Jyoti Singh's rape was demonized by the media and society. According to the Juvenile Justice Board, he was involved in the crime but he did not commit the heinous acts that were attributed to him.
Even Jyoti's statement corroborated this fact. I am not passing judgment on the merits of the case. However, some people obfuscated the reality and nobody bothered to check the facts.
Also read - #JuvenileJusticeBill: what's at stake in the big debate?
Some people have claimed that the boy has become radicalized while serving his sentence. How can it be true for a child who has spent his life on roads, who does not know a thing about caste or religion?
My sources have revealed that he grew a beard in the correctional facility. But juveniles do such things out of hobby. This doesn't mean we must brand him a terrorist. We cannot come to a conclusion without facts.
SS: You are talking about a particular case. But, where is society lacking in larger context?
RK: When a child takes the first steps towards crime, the family unit and society pay no heed. It is the job of the police to counsel the family or bring the matter to the Juvenile Justice Board.
However, the police seldom fulfils this responsibility. In most cases, children commit crime because of drug addiction. But there are few deaddiction centers in the country. How will a poor child get Rs 500-600 every day for drugs? This misleads such children towards crime.
The rapists in Jyoti's case were also inebriated. The governments are condoning alcoholism for revenue. But the society is paying the price.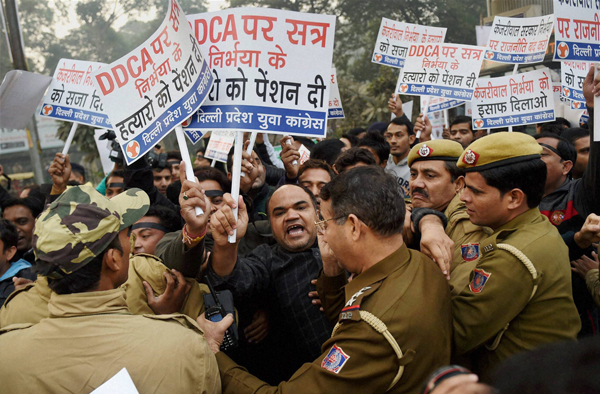 We have come to believe that tough laws would fix every problem. Did implementation of the POCSO (Protection of Children from Sexual Offences) Act result in the reduction of crimes against children? It did not happen because we did not care to develop the system that was required to augment the law. We did not sensitize the schools. This is the reason the children are still facing sexual abuse.
SS: In your experience of working with juvenile delinquents, do you feel class discrimination, inequality etc are responsible for a spurt in juvenile crime?
RK: Our society cares only about children of affluent families. The children from well-off families escape punishment at the local levels.
'Class difference plays a role in juvenile crimes. Extensive research is needed'
They can afford big lawyers. We have seen many renowned lawyers appearing in Juvenile Justice Boards. An ordinary magistrate is overawed when celebrated lawyers are representing a juvenile delinquent and it becomes difficult for a lower-level judge to give an adverse verdict.
Also read: Nirbhaya changed nothing. Delhi continues to be the rape Capital
The poor children have no such options. The state legal help cells are active only at some places. The poor children have no legal protection. They find it hard to get bail.
SS: Do you think economic disparity is leading children towards committing crime?
RK: This is the reality to a large extent.
SS: Can you say this from personal experience?
RK: I have dealt with a child who was brought to my centre, charged with stealing cellphones. The child confessed his crime.
He was asked why he stole people's hard-earned belongings. The child said he targeted only rich people. The officials further inquired how he would know who is rich. The delinquent responded by saying that he judged people by their attire.
So, class difference does play a role in juvenile crimes. Extensive research is required on this aspect.
SS: You have seen juvenile delinquents from close quarters. Do you see a pattern in such crimes?
RK: The children from disturbed families are more prone to crime. We have seen many such children have a drug addict in the family. Our research has established this fact.
SS: Are instances of crime higher in particular region or religion?
RK: Most of juvenile delinquents belong to poor families. Such cases are more prevalent among Dalits, backwards and Muslim families. Upper class families have fewer juvenile delinquents. It is because the social fabric of the upper castes is more secure. They have the means to save the children from going to jails.
SS: How many cases of heinous juvenile crimes have come to your notice?
RK: Most of the juveniles that come to us are drug addicts. They need Rs 1,000-1,500 every day for their addiction. In all, I've personally dealt with well over 1,000 cases.
SS: What kind of drugs are we talking about?
RK: Most delinquents take substances like smack and marijuana. These are expensive drugs. Many children rob people at knife point to get the money.
Now, it is a risky thing to do. People choose to give money to save their lives on most occasions. But, there is always a risk of untoward incidents in such cases. Drug addict juveniles often end up injuring their victims and pay a heavy price.
SS: There is a talk of reformative justice in dealing with such cases. It is argued that children, since they are impressionable can be reformed easily. What is your take?
RK: It is true that children can be easily dissuaded from committing further crimes. I have seen many children who were deemed as hardened criminals. But they changed with in 4-6 months.
SS: For instance?
RK: A juvenile called Mohan (name changed) was one of the first delinquents to come to us. He was approximately 17 years old and involved in many serious cases of murder and dacoity. He shared his story with the magistrate.
He was completely reformed after he was admitted at our center. Later, I would even hand over the keys of the entire building to him. I had developed full faith in him. We first corrected his drug addiction and then rehabilitated him.
Also read: Juvenile rape: why AAP's remedy is worse than the malaise
Most such children hanker for love and care. We encourage their talents once they start reforming.
There is no dearth of such cases. One such child participated with me in a TV program. He told the audience how his family was ruined by the drug habits of his father. The family was bankrupt and lost their home. The child moved to crime while spending days on the road.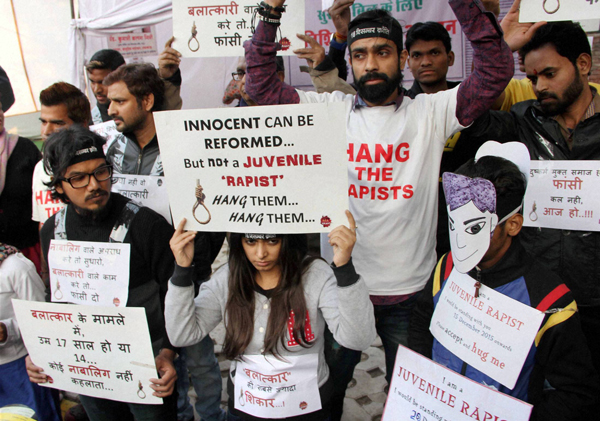 However, he has been completely reformed now. He is doing a good job and earns good money.
SS: What is the right way forward; tough law or reformative approach?
RK: I am fully convinced that juvenile delinquents require good reform programs. They should not be treated as criminals in correctional facilities. Every child has her/his own pace of reforming. We need to be patient with them.
SS: How do you view the role of the police in juvenile crimes?
RK: Most policemen look upon juvenile delinquents as if they are outcasts. They think such children have no right to live. Although, there are many exceptions. Many cops are sensitive to such juveniles.
The real problem is with lower-level policemen.Maybe because they themselves work in pathetic conditions. The cops are overburdened. The juveniles are the weakest lot and an easy target for such cops to vent out their frustration.
SS: Do we need special training for cops to deal with juvenile crimes?
RK: Many steps have been undertaken. We need to expand such initiatives. For instance, the Juvenile Justice Committee formed by the High Court is working well in Delhi. Two-three cops in every police station of Delhi is being trained to deal with juvenile crimes.
SS: But, the graph of juvenile crimes in Delhi is on a steady rise?
RK: It is because more such cases are being reported to the police. The cases registered under the POCSO Act fall in the same category. So now consensual sexual relations between juveniles also come under the same law.
'More cases are being reported to the police. But the rate of such crimes have gone down'
Earlier, that was not the case. This gives an impression that juvenile crimes have increased. The reality is that the rate of such crimes have gone down.
SS: Do you think prohibition will make a difference?
RK: I do not think prohibition will make much of a difference. The most important thing is to improve the education infrastructure. Most juvenile delinquents come out of government schools. I favor comprehensive reform process. We should understand that every child is not alike. We need to curb competition in schools.
'Prohibition will not make much difference. Most important is to improve educational infrastructure'
SS: Do you believe an open society will lead to lesser juvenile crimes? Or do we need more bans?
RK: We need to establish a dialogue with poor children. Merely trumpeting morality will serve no purpose. Asaram Bapu is a case in point. He used to preach great values but it was all sham.
We have yet another example in Baba Ramdev. He claims to be a saint, yet owns a business empire. Even his Yoga camps have different rates for clients.
The society needs to reform as a whole. After all, children are also part of the same society. The number of street children is increasing with widening economic disparity. There will always be politics over the issue. We need to remain focused on our task.
'The society needs to reform as a whole. After all, children are also part of the same society'
More in Catch - Juvenile Justice Bill gives justice to none. Least of all Jyoti's parents
The Juvenile Justice Debate: why the lynch mobs should not win
Has the #JuvenileRapist really been reformed?: DCW chief Swati Maliwa