Jean Dreze & Reetika Khera: Any state can reform PDS if it has political will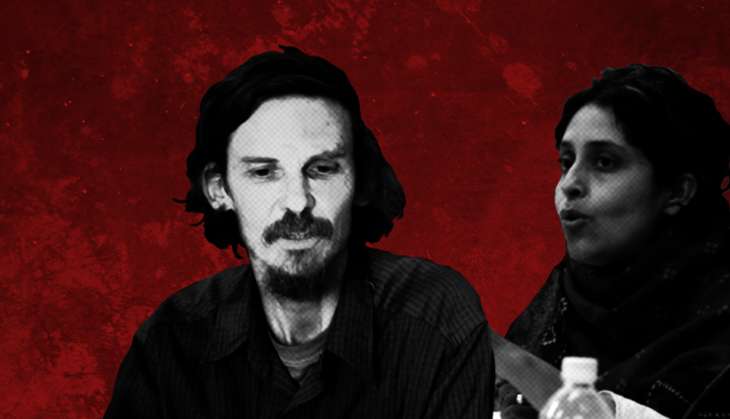 The National Food Security Act was enacted in 2013. To get a picture of how it was being implemented, development economists Jean Dreze and Reetika Khera conducted a survey over the first 10 days of June in six of India's poorest states - Bihar, Chhattisgarh, Jharkhand, Madhya Pradesh, Odisha, West Bengal. The surveyors - all student volunteers - went door to door in six randomly selected villages in two districts of each of the six states and enquired about people's ration cards, PDS purchases and related matters.
Also read - Jharkhand & Bihar: how ordinary people are asserting food security right
Catch caught up with Dreze and Khera in Gumla district, Jharkhand, as they were preparing for a public hearing. They spoke about how the NFSA has improved food security, why Jharkhand and Bihar still lag behind and what lessons India can take from Chhattisgarh and Odisha.
Excerpts from the conversation:
It's a phenomenal survey that you have conducted. What really stands out in your findings?
Dreze: The survey was conducted with the help of student volunteers from universities across India. We chose six randomly selected villages in the six states. The students asked these people whether they had a ration card, what they were getting from PDS shops, and about the quality of food grains, etc.
To cut a long story short, one of the big findings is that in four of these states - Chhattisgarh, Madhya Pradesh, Odisha and West Bengal - there seems to be a lot of progress in integrating the food distribution system and the act seems to be making a really important contribution towards food security. There are still minor glitches but the system seems to be functioning rather well. It covers the bulk of the rural population, as it should.
In Bihar and Jharkhand, the situation is not so rosy. There has been a huge improvement in coverage compared to 10 years ago, but a lot of work still needs to be done to achieve the standards achieved in other states.
Since Jharkhand was declared a drought-hit state, has the NFSA at least managed to provide a basic safety net for the affected people?
Khera: Certainly, it does seem like the NFSA has played an important role in protecting people from hunger. Earlier, when there used to be such prolonged droughts, you would often hear stories of hunger deaths from pockets of Jharkhand, Madhya Pradesh and Odisha. You don't hear that now even though the drought has been pretty severe. The only place where you hear about starvation deaths is in the UP part of Bundelkhand, which is where the NFSA is still in the process of being rolled out. So, I think there is some evidence to show that the NFSA is helping protect people from starvation and hunger of the worst sort.
Your survey shows that Jharkhand and Bihar are the worst-performing states out of the six you have surveyed. Why so?
Dreze: The identification of eligible households is far from perfect, partly because the Socio Economic and Caste Census, 2011, on which the eligibility is based, itself had a lot of gaps and wasn't always reliable. So, many people are still excluded although coverage is supposed to be at least 85% as per the law. Even among those who had a ration card, we found that one member on average was missing. So, there are a significant number of people who should be included but aren't.
Also read - Jean Dreze explains how Odisha managed to make public distribution system work
So, one part of the problem is identification. The other part is a fair amount of corruption, which though is far lesser than before. Ten years ago, 90% of the food grains were siphoned off the PDS. It's not like that anymore. But people get a little less than they should and end up paying more than they should. In Bihar, issues of supply chain management still plague people who are used to getting rations once every few months.
Khera: Bihar used to have the worst PDS in the country. Through 2000s, the leakage rates were around 90%. Around 2010-11, however, something began to change. By 2013, they had curbed leakage to 30%. This survey, we had hoped, would show that Bihar has built on the progress. But it seems a little like the government has gone to sleep after winning the last election.
The coverage improved from 64% to 83% because of the NFSA. It really helped expand coverage and bring down exclusion errors. When coverage expanded dramatically, they had to put in place the logistics. They were not able to transport grains in a timely manner to rural areas.
In Gaya, for instance, when we held a public hearing, we found out that the supplies had been coming for several months but the dealers were telling the people they hadn't. So unless you put in place clear schedules and ensure the people stick to it, you can't stop people from cheating.
Is that something to be learnt from Chhattisgarh?
Khera: Yes. In fact, not just Chhattisgarh but even Odisha. After the roll out of the law - in December - even in a state like Odisha the system of a fixed schedule is being implemented. It's the first important and simple measure to put in place to curb corruption.
Dreze: Any state can reform its PDS if it wants to. Chhattisgarh was as bad if not worse. Harsh Mandar was a district collector in Chhattisgarh 10 years ago and he had said that the state would never ever improve. Only if a political decision is taken at the top can things improve.
One common pattern in these states is that it's in the run up to assembly elections that there is a big leap forward. It happened in Chhattisgarh, it happened in West Bengal this year, and, hopefully, it will happen next year in Uttar Pradesh. In Bihar, there was some loss of momentum after the election. Some basic reforms are yet to take place. Most ration shops don't even a basic information board. You cannot hope for people to defend their entitlements if they don't know even know what their entitlements are.
Khera: The list of entitled households is publicly available on the MIS for all states, except Bihar. It was one of the first states to roll out the NFSA and yet they haven't been able to put it in the public domain. Why?
States use different methods to determine eligibility, from BPL lists to self-declaration. Is the Socio Economic and Caste Census the most inclusive method to provide a food safety net?
Dreze: I feel that using the SECC and applying simple exclusion criteria is a reasonably good first step. Of course, then you need to have the second step that gives those who are left out the chance to appeal. In Odisha, they have a different system of self-declaration, where people declare whether they meet the criteria or not. It has worked well; the proportion of missing names on ration cards is the lowest in Odisha.
But the same method wouldn't have worked in Bihar given that it needs a reliable administrative machinery to implement. In Bihar, everybody would have claimed that they meet the criteria and it would have led to massive corruption.
More in Catch - Terror attack: 50% of India is reeling from drought. Here's the impact at a glance
There's a lot of anger among Bundelkhand migrants: Yogendra