Jean Dreze explains how Odisha managed to make public distribution system work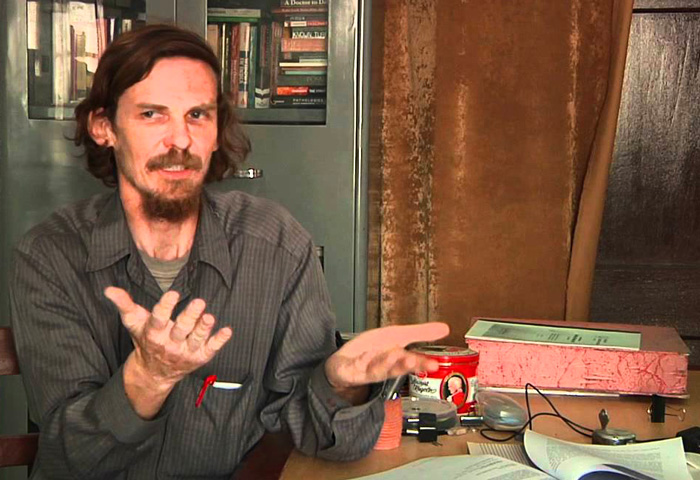 The system
Odisha has reformed its Public Distribution System. Jean Dreze discusses what is different
Full distribution now seems to be the norm in Odisha, he says
The reform
PDS outlets have been largely de-privatised and handed over to community institutions.
The entire system has been computerised and monitoring mechanisms put in place
More in the story
What are the weaknesses in the Odisha PDS?
What has been the impact of the National Food Security Act?
What has been the feedback from the ground?
Good governance stories are rare in India. Rarer still are stories of large development programmes which reach the poorest, most deprived persons, on time. While most have heard of Chhattisgarh's reform in the Public Distribution System, few have heard of the newest state on the block to ace it - Odisha.
Read- Invisible tragedy: Bundelkhand is facing a famine. Where's the State?
Development economist Jean Dreze spoke to Catch on how Odisha has nailed the PDS reach, digitising weighing scales to cut down on pilferages and used community involvement and local panchayat level governance mechanisms to ensure accountability and better monitoring.
Edited excerpts:
You have mentioned that Odisha is the new PDS miracle story. Why do you think so?
You must be paraphrasing, because I don't believe in miracles, least of all in matters of governance. But it is true that the Public Distribution System in Odisha has greatly improved in recent years. There is evidence of this from National Sample Survey data as well as from independent studies, such as a Mihika Chatterjee's study of the PDS in Koraput and the Public Evaluation of Entitlements Programme (PEEP) survey conducted in 2013.
To illustrate, in the PEEP survey, sample households had received 98 percent of their foodgrain entitlements during the previous three months. Basically, full distribution now seems to be the norm in Odisha, or at least in western Odisha where the survey was conducted.
Odisha essentially took a leaf from Chhattisgarh's book, with very good effect
Since the National Food Security Act has just been rolled out within Odisha, literally some weeks ago, critics argue that the NFSA in the state is actually making families get lesser. Because a family of 5 gets lesser grains at 5 kg per head (25 kg) rather than the stipulated 35 kg guaranteed for every family under the PDS. Is the NFSA pinching the bellies of rural households?
This is incorrect. Odisha reduced the entitlements of BPL families from 35 kg per month to 25 kg per years ago. The Act widens the coverage without reducing the average entitlements. Further, since NFSA entitlements are defined in per-capita terms (in this case, 5 kg per person per month instead of 25 kg per household), the inter-household distribution is now more equitable.
Having said this, it is true that BPL households with a small family size get less under NFSA than they used to get. That is a virtually unavoidable consequence of the shift from household entitlements to per-capita entitlements. The best way to deal with it is to expand the Antyodaya quota, with priority to vulnerable small households such as single women and elderly couples. Households with an Antyodaya card are still entitled to 35 kg of foodgrain per month.
How has Odisha managed to curb pilferage in the system? How has it ensured more accountability and delivered better?
Odisha essentially took a leaf from Chhattisgarh's book, with very good effect. PDS coverage was expanded, prices were lowered and entitlements were simplified - all this helps to generate public pressure on the system to work. PDS outlets were largely de-privatised and handed over to community institutions. The entire system was computerised. Intensive monitoring was initiated, along with some grievance redressal measures. Transport agencies were separated from distribution agencies. Fixed distribution schedules were introduced.
Also read- Biraj Patnaik: time to diversify PDS, start giving pulses, oil, fruits, eggs
These are the sorts of PDS reforms that have well demonstrated effects, and are now common in many states - not just Odisha or Chhattisgarh. Odisha's system also has some distinct features. For instance, a majority of PDS outlets in Odisha are now managed by Gram Panchayats, with some safeguards of course. This strikes me as a sensible arrangement, and it seems to work.
Give us some examples from the field that you were surprised to encounter and showed that PDS had transformed in the state.
Last month, we witnessed the distribution of PDS rice and wheat in one Gram Panchayat of Sundargarh district. It was quite impressive in many ways. NFSA ration cards had been distributed there during the first half of December, and during the second half, people were already getting their full rations as per NFSA norms.
The distribution was orderly and well organised. Electronic weighing machines were in place. People were clear about their entitlements and kept an eye on the weighing machine. We verified 200 ration cards from the official list and none of them were fake. In the meantime, horror stories about NFSA were appearing in the local media. I am sure that they had some basis, but that's only one side of the picture.
We verified 200 ration cards from the official list and none of them were fake
What are the remaining problem areas?
There are many of course. PDS distribution has improved a lot for foodgrains, but my impression is that this may not apply to other commodities such as kerosene. As in other states where NFSA is being implemented, the identification of eligible households in Odisha is very challenging.
Odisha opted for a self-declaration system, which is vulnerable to exclusion as well as inclusion errors. Last but not the least, there is some confusion about the Antyodaya programme. Along with social security pensions, Antyodaya is an extremely important form of economic support for the poorest households. It deserves much greater attention, as an integral component of the National Food Security Act.
More in Catch: