Intel keeping tabs on J&K students in Bengal? Govt calls report 'mischief'
Catch Team
| Updated on: 14 February 2017, 5:57 IST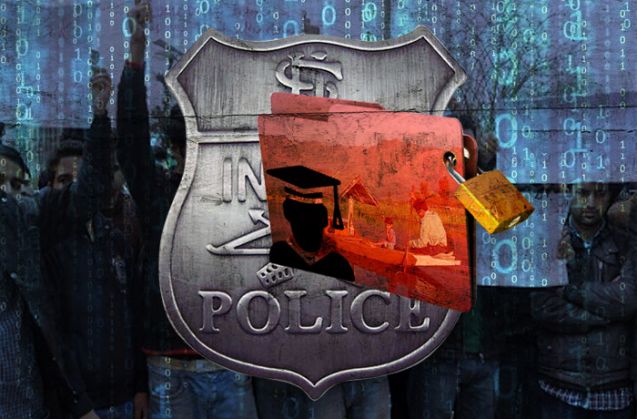 The intelligence wing of the West Bengal police has been reportedly asking colleges for details of students from Jammu and Kashmir.
The note from the intelligence wing states: "Please let me know that students, whose residential addresses is under the state of Jammu & Kashmir, studies in your institution for onwards transmission to the Ministry of Home Affairs, North Block, New Delhi, Govt. of India." The authenticity of the note has been confirmed by the Joint Commissioner of Police (intelligence).
The West Bengal Police, according to the report, said it was approached by the central intelligence agencies for this information. The police claims that it was being done to maintain dossiers, so that they could keep a watch on the activities of these students.
Also read: Could crackdown on JNU's Kashmiri students jeopardise PDP-BJP alliance in J&K?
However, a Union Home Ministry spokesperson has termed the report as 'mischief'.
The ministry's version
The Home Ministry spokesperson said the content of the advisory issued by the Home Ministry was totally different to what had appeared in the media.
The official said a general advisory was sent to all states on 23 February, wherein the ministry requested the state governments to ensure the protection of students from Jammu and Kashmir.
"Incidents affecting these students may be handled with utmost care and sensitivity," was the advice given by the ministry, according to the official.
Also read: Hurriyat calls Kashmir bandh in solidarity with JNU students
The official said the ministry was told by the people of Jammu and Kashmir that their wards were being treated with suspicion and hostility outside the state.
Kashmiris jittery
Understandably, the report has made Kashmiris jittery. Many took to Twitter to express outrage.
Former Chief Minister and National Conference leader Omar Abdullah also took up the issue, and asked West Bengal Chief Minister Mamata Banerjee to look into the matter and ensure that students are not harassed.
Dear @MamataOfficial can you please look in to this police order? Info gathering shouldn't become harassment. Tks https://t.co/xik6A0naUp

- Omar Abdullah (@abdullah_omar) March 15, 2016
Banerjee put his fears to rest and said even though the matter relates to the Home Ministry, Kashmiris are welcome in West Bengal.
. @abdullah_omar Issue related to MHA. But let me assure u, people of J&K r welcome. We assure them peace of mind to enjoy beautiful Bengal

- Mamata Banerjee (@MamataOfficial) March 15, 2016
More in Catch:
You ensured our voices were heard in JNU: A Kashmiri writes to Umar Khalid
Left drops Kashmir: Did Kanhaiya Kumar leave his Azadi in Tihar jail?