In numbers: Govt crackdown on NGOs continues, over 11,000 licenses cancelled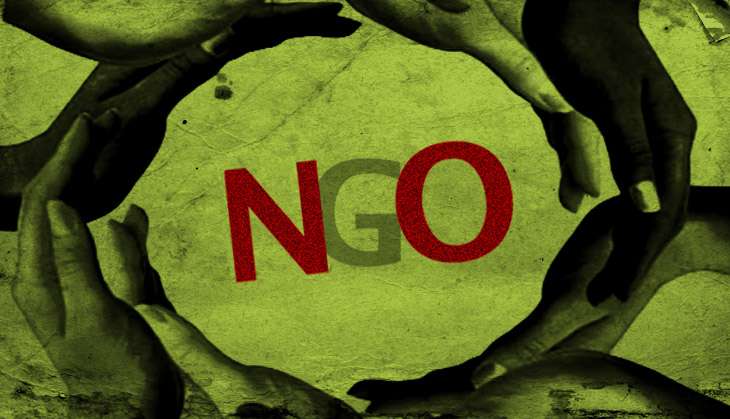 The union government has scrapped the Foreign Currency Regulation Act (FCRA) licenses of thousands of non-government organisations (NGOs) for failing to renew their registration on 4 November.
This move only serves to widen the rift between NGOs and the Indian government that has been ongoing for the past few years.
Earlier, former home minister P Chidambaram had argued against the foreign funding of NGOs, while the present dispensation has been far more rigorous in taking action against NGOs - from international bodies like Amnesty to Teesta Setalvad's Sabrang India.
Also read - Modi govt crackdown on NGOs: what is driving the repression?
Here are a few numbers that throw a light on the NGO-government rift:
Total number of NGOs whose FCRA license has been cancelled. The FCRA Act aims to regulate the utilisation of foreign contribution to individuals and institutions to ensure they do not harm national interest.
These NGOs allegedly did not apply for renewal.
Their FCRA license was valid till 31 October 2016 and the NGOs were supposed to haves renewed said licenses by 30 June.
The list includes esteemed institutions such as Indian Statistical Institute and scores of orphanages.
The number of NGOs whose FCRA licenses were cancelled in 2015.
The step was taken as the NGOs had not filed their annual returns for three consecutive years.
Significantly, many of these NGOs are inoperative and did not want their license to be renewed.
Total number of NGOs who were registered under the FCRA Act, 2010.
However, the Act was amended in 2015 and the number of organisations permitted to receive foreign funding was cut down to 20,500, or less than half of what it was, according to media reports.
But as of July 2016, 33, 091 NGOs were registered under the FCRA Act.
The amount of foreign funding that these NGOs received during the last three years.
Almost 400 NGOs in Delhi and Tamil Nadu received more than Rs 1 crore during this period, highest among all the states.
Fine imposed by the Ministry of Home Affairs (MHA) on NGOs from 2014-16.
A total of 103 NGOs were imposed with this as they received and utilised foreign funding without permission or registration.
Number of NGOs for whom MHA has closed application for renewal.
Reason cited: "non-submission of documents or deficient documents or other statutory shortcomings within the stipulated time".
These 1,736 even include some branches of Ramakrishna Mission, an organisation which has been uplifting the poor since pre-Independence days. Even India's sanitation campaign which began in 1987 is modelled on works of Ramakrishna Mission.
Total number of NGOs in India as per a mapping by the Central Bureau of Investigation, quoted in media in 2015.
According to analysis by The Indian Express, this is double the number of schools, 250 times the number of public hospitals and one NGO for 400 people as against 1 policeman for 709 people.
Of these, Modi government has cancelled FCRA license of 22,000 NGOs in the last two years.
Edited by Aleesha Matharu
More in Catch - Chilling effect: fewer NGOs get foreign donations as crackdown continues
3 American NGOs under Home Ministry's watch list