Chilling effect: fewer NGOs get foreign donations as crackdown continues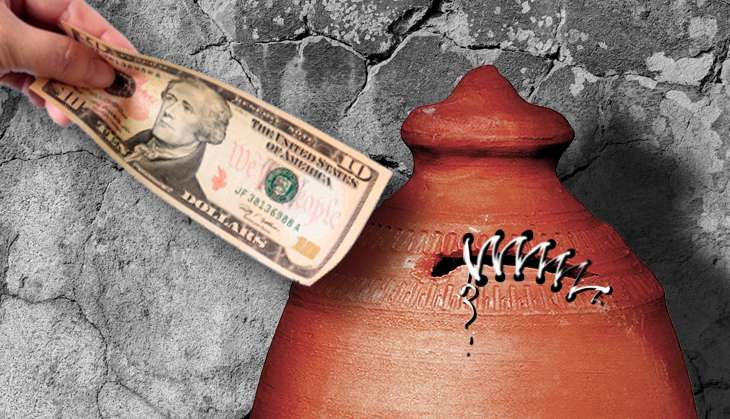 The Narendra Modi regime has not ushered in Achhe Din for the NGOs. Quite the contrary. Statistics show a sharp decline in the number of NGOs receiving foreign funding in the past two years.
Foreign donations to NGOs had almost doubled in 2014-15 compared to the previous year. Then in 2015, the Modi government cancelled the registration of around 10,000 NGOs. It has had a chilling effect on foreign funding.
According to data made available by the government to the Lok Sabha on 26 July, NGOs in Delhi, Tamil Nadu, Andhra Pradesh, Telangana, Karnataka and Kerala were the chief beneficiaries of foreign donations, accounting for 65% of the total funds received from abroad. An analysis by IndiaSpend reveals that Indian NGOs got nearly Rs 45,300 crore in foreign donations between 2011-12 and 2014-15. Of this, Rs 29,000 crore went to NGOs operating in these six states.
Minister of State for Home Kiran Rijiju recently informed the Lok Sabha that 10,220 NGOs were banned from accepting foreign funds in 2015. The figures for 2012, 2013 and 2014 are 4,158; 4 and 59, respectively.
Also Read: Modi govt crackdown on NGOs: what is driving the repression?
After the mass deregistration last year, no more than 33,091 NGOs are now allowed to receive foreign funds under the Foreign Contribution (Regulation) Act.
The government had justified the deregistration on the grounds that the NGOs had failed to file their income tax returns and used the money for "prohibited activities", including for filing bail pleas and PILs. It had also cancelled the FCRA licence of Greenpeace, the international environmental NGO for allegedly having an "anti-development agenda". This followed the freezing of seven bank accounts of the NGO for allegedly working against "public interest".
Unrelenting assault
The crackdown on NGOs has only intensified since. Last month, the home ministry postponed by six months the FCRA registration of an NGO run by senior lawyer Indira Jaisingh. Around the same time, the FCRA licence of social activist Teesta Setalvad's NGO was temporarily suspended. Setalvad is accused of misappropriating funds received by her organisation, which has been fighting for justice for the victims of the 2002 anti-Muslim carnage in Gujarat.
"The Modi government wants to crush every voice of dissent that demands rights for the downtrodden people. It wants to end the tradition of democratic protest, citing national security and economic progress as excuses," says an activist with an Ahmedabad-based NGO, requesting anonymity.

Also Read: How to kill a mockingbird: lessons from the Greenpeace crackdown
"They intend to cripple all NGOs working on environmental issues and for the deprived segments. Development is only a ruse for this purpose. People living in places where mining is going on are rendered homeless; those who oppose it are jailed. Citizens have to fight for such victims, or are we to leave such people to languish in jail?"
As for the Modi regime's allegation that foreign money was being used against "public interest", NGO activists counter that it goes mostly into education, health and child welfare sectors.
Indeed, the FCRA's annual report for 2011-12 confirms this: NGOs in education, health and child welfare sectors received Rs 12,000 crore in donations from abroad during that year. In contrast, NGOs in "religious sectors" received only Rs 870 crore while those "involved in research" received Rs 539 crore.
Also Read: Trouble on the Home front: CBI to grill MHA official for corruption