HRD Ministry ropes in college students to spread 'cashless revolution'
Catch Team
| Updated on: 10 February 2017, 1:37 IST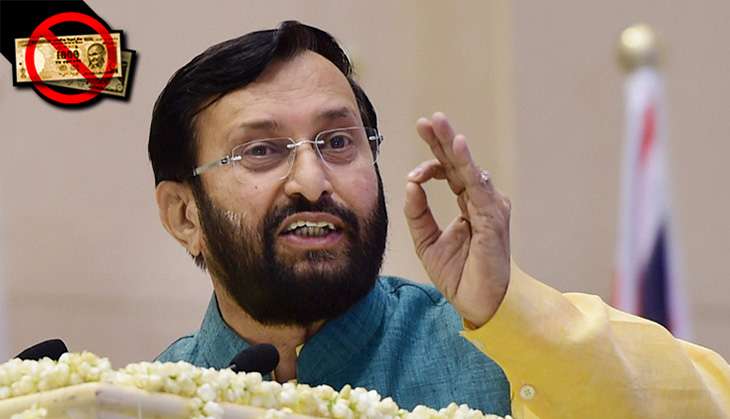 While the country continues to grapple with demonetisation and Prime Minister Narendra Modi foists his 'cashless' dream on the people - ahead of Assembly elections in five states - what has the Ministry of Human Resource Development (HRD) been up to?
Recruiting college students to help bring about the 'cashless revolution', of course.
Union HRD Minister Prakash Javadekar has launched the 'Vittiya Saksharata Abhiyan' (financial literacy campaign) for students at nearly 36,000 higher education institutions - including central universities and colleges, the IITs, NITs, IIITs, IISERs, IIMs, etc.
Though the campaign name, abbreviated to 'Visaka', misses out the key term 'digital', the idea is to get students to spread awareness about 'cashless modes of transactions' and create 'digital financial literacy' at their homes, surroundings, neighbourhoods, etc.
In fact, students shall even get 'academic credits' for joining the campaign as volunteers, according to an HRD ministry note circulated to the directors of all higher education institutions.
"Directors of all institutions should ensure that the necessary credit in academics for project work is given to the student volunteers of Visaka," says the note.
"Obtaining the co-operation of the bank(s) in their region is the responsibility of the directors, especially in activities like opening of new accounts, issue of pre-paid cards and other basic matters where the students may not obtain easy access with the financial institutions."
Besides, it is the directors' responsibility to "ensure that the presentation on different digital modes of payment is downloaded & translated into the concerned regional language, apart from English, and circulated in their areas of operation".
Javadekar's vision
On 1 December, Javadekar addressed all higher education institutions through a video conference at the National Informatics Centre headquarters in Delhi, where he urged students to "not only witness the change but also proactively participate in it by becoming agents of change".
Javadekar appealed to the institutions "to receive nothing in cash (fee/fines/deposits) and pay nothing in cash (wages/salaries/vendor payments) and develop a cashless campus (covering shops/canteens/services)".
He asked the students, who can "adapt to technology easily and quickly", to educate at home and in their surroundings "to create digital financial literacy", besides suggesting that "NCC/NSS volunteers can spread awareness about these digital modes of transactions to shopkeepers, vendors in the nearest market place".
"We want to reach 3.5 crore students, over 160 central institutions, 800 universities and 46,000 colleges. And we believe this campaign will grow well from here," the Union Minister later told the media.
He said the campaign would go on to include high schools as well.
A 'Visaka' website has been set up for the students to register. However, at the time of writing this story, the link embedded in the online copy of the MHRD's press release led to an error message: "404 - Page not found".
More in Catch
Coping with note ban: Maharashtra tribal village set to go cashless on 1 Dec
PM Modi's dream of cashless India is monumental mismanagement: Jairam Ramesh