How an 'antique' law has become a boon for artefact smugglers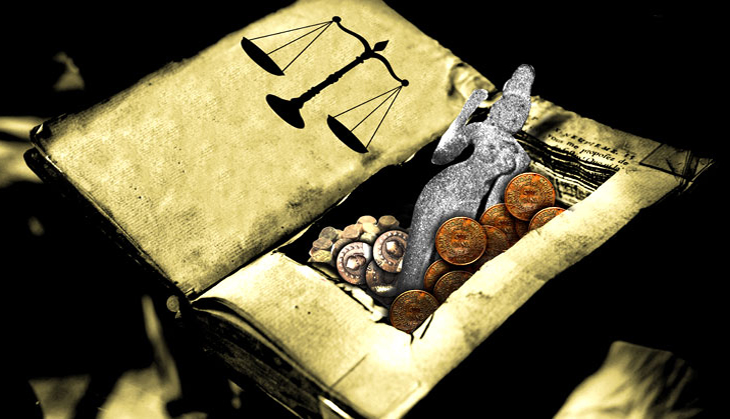 The 'bring back the Kohinoor' controversy is holding centrestage at present. But what goes unnoticed is the fate of thousands of items of India's historical heritage which have been stolen, smuggled abroad and then sold at sky-high prices.
India, with its plentitude of historical artefacts, has always been a ripe market for plunderers of the past and giant art auction houses, especially Christie's and Sotheby's.
This situation has been brought about thanks to the Antiquities and Art Treasures Act, 1972 which makes the Archaeological Survey of India (ASI) the sole custodian of India's historical artefacts. This law, which came into force in 1976, was intended to prevent priceless items of India's cultural heritage from being looted and then sent out of the country through illegal means.
Also read - #Kohinoor: bottle the indignation, Britain has no legal obligation to return it
However, it has only brought about a surfeit of negative, unintended consequences. This is because of the fact that it is so full of stringent rules, that unscrupulous "art dealers", with the connivance of government officials manage to get their way.
In the meanwhile, those who are genuinely interested in collecting and preserving art are hobbled, prices of art objects come crashing down in the country, while soaring abroad. 
Fuzzy definitions and their consequences
According to Section 2(1)(a) of the Act, anything which is of "historical interest" or older than 100 years or more, is an "antiquity". And everyone - be it an individual or any organisation or institution (for eg., a temple) must register every such object with the ASI and have it photographed.
Now, when history is such a contested domain, how does one define "historical interest" in a definite manner? One might have in his possession a family heirloom dating back to 200 years, but would it necessarily be of "historical interest"? What about idols of temples? The temples of South India are stacked with idols of various deities which date back to centuries. 
It is precisely this loophole which Subhash Chandra Kapoor exploited to his benefit and made millions. Kapoor, the owner of the now shut "Art of the Past" gallery in New York's upscale Manhattan area, and who is presently doing time in a Chennai prison, ran a huge art smuggling racket for years.
He used his agents to steal idols and other artefacts, export them through serpentine channels, and then sold them to museums and auction houses.
Sometimes, he even "donated" items to museums to augment his prestige.
Kapoor, who started his "business" in 1980, was finally arrested in 2011 and convicted in 2012. But how and why could he get away for so long? Because the law does not cover "donations" of items. It only deals with those which are "stolen", and are proven as having being stolen.
Section 14 of the law mandates that the principles of criminal law- the offence of "theft"- must be applied to define what is stolen and what isn't. This makes it an uphill task for any agency to prove.
Moreover, Section 11, which deals with the import, export and movement of antiquities even within India, prohibits any individual from doing so. Only the Central government or any of its agencies has the right.
In case an individual wishes to do so, he has to secure the permission of the district magistrate (if the movement of the item is within the country) or the Director General of Foreign Trade and the Customs Department if the item is to be imported or exported.
This rule has paved the path for a thriving underground racket, and dissuaded many with a real interest in history and art.
Tardy efforts at reform
In September last year, Union Minister for Culture Mahesh Sharma entrusted a retired law ministry secretary to propose measures of revamping and reworking the law to weed out all its loopholes.
However, the report of the Justice (Retd.) Mukul Mudgal Committee, which in 2012 recommended a slew of measures to suitably amend the law, continues to gather dust.
Thus, ironically, a law and governmental apathy continue to ensure that objects of India's past keep getting looted.
More in Catch - Modi govt says Kohinoor was a 'gift' to the East India Company, Twitter agrees to disagree
A 75-year-old archaeologist catches artefact smugglers sitting on his computer