#Headley: BARC, Siddhivinayak, Bal Thackeray were also LeT targets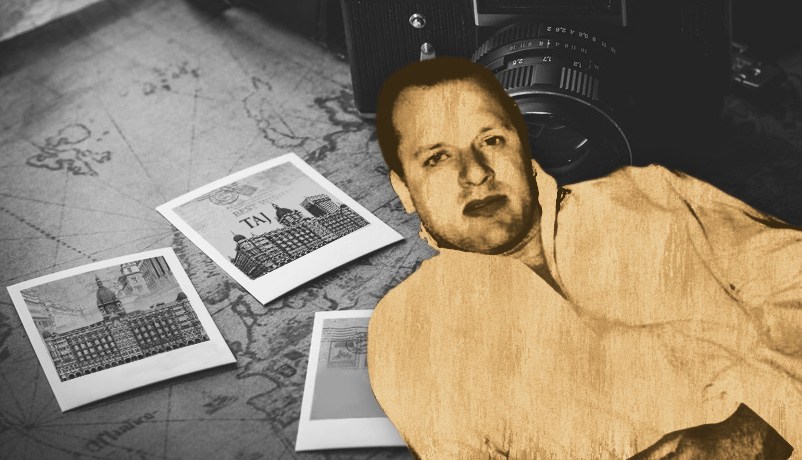 If not for logistical setbacks, terrorists could have wreaked far greater carnage on India than the Mumbai attacks. This was the gist of David Coleman Headley's deposition to a Mumbai court Friday.
Here's what he claimed:
On the hit list - BARC, airport, naval airbase
The Lashkar-e-Tayyeba planned to attack several key installations in Mumbai other than the ones they eventually targeted on 26 November 2008.

Headley did a recce of the Bhabha Atomic Research Centre, the Chhatrapati Shivaji International Airport and the naval airbase in the city.
He videographed the BARC premises and handed over the footage to Major Iqbal, his alleged Pakistani handler.

He wanted to recruit BARC personnel for the Pakistani spy agency ISI and obtain classified information.

Headley surveyed the naval airbase as per Major Iqbal's instructions. The findings of the survey were discussed during a meeting of LeT operatives in Pakistan.
Headley conducted recces at the Gateway of India, Cuffe Parade and Worli "to identify a landing site" for the 2008 attackers. After "much deliberation" with his handlers, he settled on Badhwar Park in Cuffe Parade.

After this, Headley went and stayed in Pakistan from 9 to 15 April 2008. He met Sajid Mir and Major Iqbal and showed them the videos he had made of the landing sites.

Major Iqbal wanted to attack Chhatrapati Shivaji International Airport, and was unhappy that it was not among the sites selected for the attack due to logistical problems.

Headley was again in Pakistan between 15 April and 30 June 2008. From there, he visited New York and Philadelphia. In the United States, he met Dr Tahawwur Hussain Rana, with whom he discussed his visit to Mumbai and sought suggestions for the landing site.
Headley visited Siddhivinayak Temple, where he bought 20-odd red sacred threads. He gave the threads to Sajid Mir, who "appreciated the idea of using them during the attack".
Headley bought 20 sacred threads from Siddhivinayak Temple which were were worn by 26/11 attackers
The threads were worn by the Mumbai attackers, apparently to mislead the authorities into believing that they were Hindus, and, thus, cover up their real identities.

Headley, however, dissuaded the LeT from attacking Siddhivinayak Temple as also the naval airbase "as both places are heavily guarded".

Headley had a "crucial meeting" with LeT leaders Sajid Mir, Abu Khaufa, Abdur Rehman Pasha, Zaki-ur-Rahman Lakhvi and ISI's Major Iqbal when he visited Pakistan in June 2008. They discussed various target sites.

It was at this meeting that Lakhvi allegedly said the impending attack was meant to avenge the "bomb blasts done by India in Pakistan".

Headley surveyed the Chabad House in Colaba in July 2008, on instructions from Sajid Mir and Pasha. He knew that it was Jewish community centre. He made videos of the premises.
In their gunsights - Bal Thackeray
The LeT also planned to assassinate Shiv Sena leader Bal Thackeray.

Headley "infiltrated" Shiv Sena using Rajaram Rege, the public relations officer of Uddhav Thackeray. It was Rege who facilitated his "unrestricted entry" to Shiv Sena Bhavan in Dadar.

"I befriended Rege only to gain access to the inner circles of Shiv Sena and carry out recce. The intention was to gather as much information about Shiv Sena Bhavan as I could to help LeT if it intended to attack the building and even Shiv Sena supremo Bal Thackeray in future".

Headley was advised by Sajid Mir to strike "a close friendship" with Rege "so that there's no hurdle in entering the building anytime". The videos that he made of Shiv Sena Bhavan were later handed over to LeT operatives in Pakistan.

Headley had made this claim to the NIA as well. And at that time, the Shiv Sena had denied that Rege was Uddhav's PRO. Party sources say Rege used to live in Mahim but now no one knows his whereabouts. He was not as important a person in the party as he had reportedly made himself out to be to Headley.
The handyman
The Mumbai attackers communicated with their handlers in Karachi using Indian cellphones. Sajid Mir had given 10 Indian SIM cards to Headley "to test near the Wagah border".
Headley got 10 'Indian SIM cards' to test near Wagah. They were then given to the Mumbai attackers