Why I woke the court at midnight: listen to DCW chief on #JuvenileJustice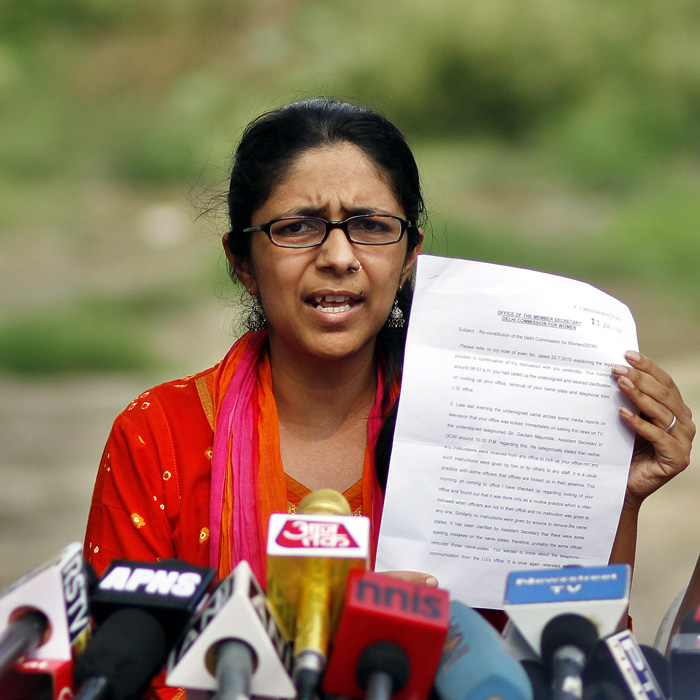 Delhi Commission for Women (DCW) chairperson Swati Maliwal had appealed to the Supreme Court to stay the release of the juvenile convicted in the 2012 Delhi gangrape and murder.
When the Supreme Court rejected her petition, a disappointed Maliwal said, "I think the time for candle marches is over. Women should pick up mashaals (torches) instead to demand justice."
Many have accused Maliwal of pandering to those who are demanding mob justice against the juvenile.
Also read - #JuvenileJusticeBill: what's at stake in the big debate?
Catch spoke to Maliwal on what drove her to appeal against the juvenile's release.
She says that the main reason behind her midnight appeal was the High Court order itself, which stated that there was nothing on record to show that the juvenile had reformed mentally.
"How are you releasing this man without ascertaining what kind of reformation he's gone through? she asks.
Maliwal advocates the formation of an independent committee, comprising the DCW, the Delhi Continuous Lok Adalat (DCLA) and other statutory bodies. This committee will appoint expert counsellors to design a protocol and put proper procedures in place to ascertain the extent of reformation.
Give Juvenile Justice Board the right to try "rarest of rare" cases in adult courts, says Maliwal
Her biggest concern about the JJ Act at its present stage is that the law doesn't give discretion. There is no magic bullet to ensure that the juvenile will get reformed 3 years. According to her, it might take much longer to reform a juvenile and the Juvenile Justice Act must be amended to provide for the extension of detention if necessary.
Also where barbaric and brutal crimes are concerned, such as the rape of a two and half year old by juveniles in Delhi some months ago, Maliwal believes that the law should be amended to give the discretion to the Juvenile Justice Board to try "rarest of rare" cases in adult courts.
In the second clip, Maliwal talks about how the amended Juvenile Justice Act might be reactionary but the growing public anger will only create the much needed pressure to trigger an involved discussion.
The amended legislation was passed in the Rajya Sabha on 22 December.
Also read - #Nirbhaya trial was a test case to destroy juvenile justice. Here's why it worked
The kind of crimes that are being committed need a stronger law in place, feels Maliwal, supporting the amendments.
Arguing for a reformatory justice system in general, Maliwal says that the emphasis on reformation should be for both juveniles and adults.
More in Catch - Juvenile Justice Bill gives justice to none. Least of all Jyoti's parents
The Juvenile Justice Debate: why the lynch mobs should not win