Critical surgeries delayed as nurses continue strike at AIIMS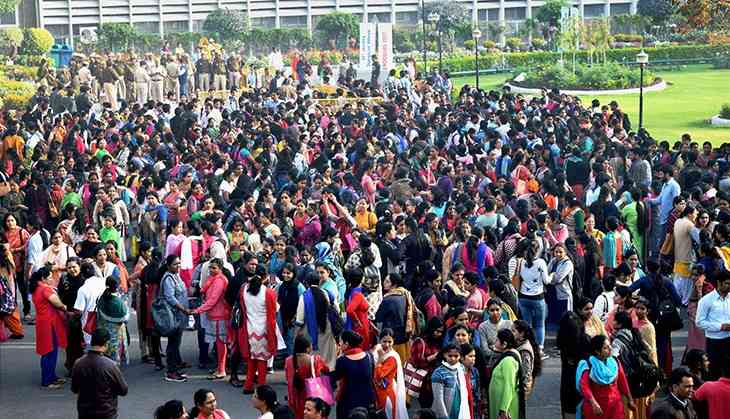 With more than 5,000 nurses going on strike, doctors at AIIMS are having trouble performing critical surgeries. Since Friday, more than 90 surgeries have postponed due to lack of staff in the hospital.
What's worse is that for the first time since its inception, even the Emergency services have remained closed since Friday as nurses refused to work with many applying for casual leave. The emergency department at AIIMS treats around 2,000 patients each day.
A senior doctor informed Catch that only some serious surgeries were performed, with many minor and planned surgeries being cancelled due to lack of staff.
The nurses' union at AIIMS have been demanding higher pay than what has been recommended by the 7th Central Pay Commission. They have also declared that they will go on an indefinite strike from 27 March if their demands are not met by then.
Patients are being forced to visit other hospitals due to the strike and there seems to be little chance of resolution any time soon with AIIMS authorities having no plans of dealing with the current crisis.
The Health Ministry has received a list of demands put forward by the AIIMS' Nurses' Union.
The Safdarjung Hospital is the only affordable hospital in the vicinity of AIIMS but on Saturday morning, the administration said that there weren't enough beds and staff to deal with the increase in patients.
Those patients, who had come from different states had little knowledge of where else to go.
The son of one of patients, Ratan Verma, whose father had a surgery scheduled for Saturday said that his father was in a critical condition and he could not even get past the guards who have blocked the emergency department. Patients also claimed that they were unaware of the strike.
Acting director of AIIMS, Dr Balram Airan, appealed to the nurses to call off their strike and claimed that the AIIMS administration had already revised the pay scales for the nurses as per the recommendations of the 7th Pay Commission.
"Their other demands for the change of nomenclature from staff nurse to nursing officer have also been accepted," Airan said.
Edited by Jhinuk Sen