Caught on Cam: Elderly woman dies after son slaps her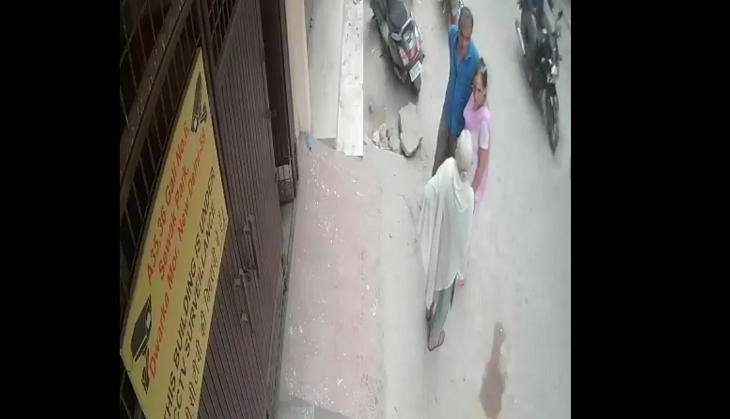 A 76-year-old woman dies after son slaps her in Delhi's Dwarka. (Twitter)
A 76-year-old woman died after her son slapped her during an argument.
The shocking incident took place in Delhi's Dwarka. The now-
deceased was identified as Avtar Kaur.
Reportedly, the elderly woman got into a heated argument with her son and daughter-in-law over parking issues with their neighbours on Monday afternoon, India Today reported.
As per reports, a PCR call was also made by the neighbour, but when they reached the spot, the complainant told them the matter was sorted and didn't want to escalate the matter now.
Following this, Kaur's son confronted her for picking up the fight with the neighbour which led to the heated argument between the mother and the son.
The whole incident was captured on a CCTV camera. In the video, the man can be seen slapping his mother, following which she becomes unconscious and falls to the ground.
Also Read: Man brutally thrashes elderly woman; incident caught on cam
The elderly woman's daughter-in-law tries to pick up her but she couldn't get up.
Meanwhile, the horrifying video went viral on social media.
The 76-year-old woman was also taken to a nearby hospital, where she was declared brought dead by the doctors.
Meanwhile, the Bindapur Police have registered a case against Kaur's 45-year-old son Ranbir under Section 304 (punishment for culpable homicide not amounting to murder) of the Indian Penal Code (IPC). The accused son has now been arrested by cops.
Also Read: Caught on Cam: Grandmother brutally assaults minor child, burns with candle wax