Caught on Cam: Grandmother brutally assaults minor child, burns with candle wax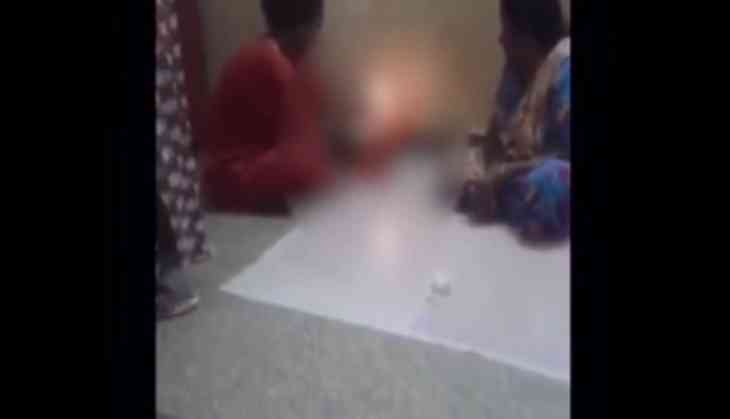 A blood-curdling video has surfaced the Internet in which a woman can be seen brutally assaulting a minor child of their own family. According to the media reports, the child was being tortured by his own grandmother.
In the video, the heartless woman can be seen sitting holding the hands of the toddler while the other woman was sitting next to the child and instructing to pour the wax on the hands of the boy.
The spine-chilling footage shows the woman dropping burning hot candle wax on the child's hands. The woman also punched the child on his head, stomach, and back.
In the video, the woman was also seen putting a tissue over the child's mouth, trying to stop the child crying.
While other people who were present in the room can be heard laughing over the child's condition.
Meanwhile, the video of the incident has gone viral and National Commission for Women (NCW) chief Rekha Sharma immediately respond to the one the tweet on Twitter.
She also inquired about the location of the incident from the user who shared the video.
According to Asianet Newsable, the woman in the video is the child's grandmother. Reportedly, the minor is said to 2-years-old. While his mother left him under his grandmother's supervision to take care of her newborn.
The child had been stung by a bee but the toddler wanted to go outside. The grandmother got irritated with his demand and then allegedly assaulted him.
Meanwhile, a case has been registered against the accused woman.
Also Read: Caught on Cam: 15-year-old girl fights back with phone snatchers; netizens call her 'real hunk'