Caste-based UP school: where section A is Upper Caste, B is OBC, C is SC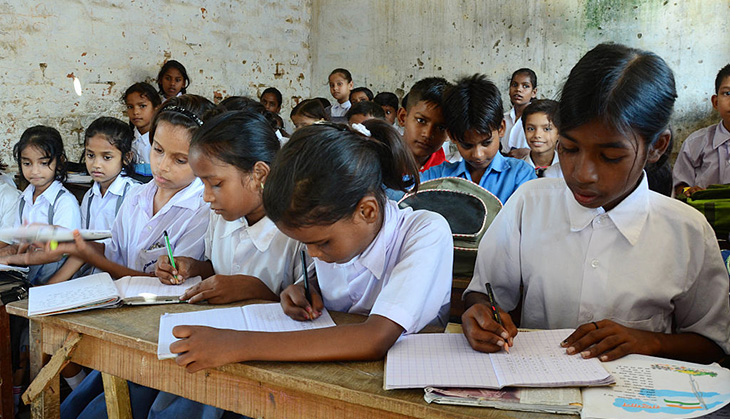 A intermediate college principal in the Hathras district wrote a new chapter on casteism by segregating Class IX students on caste lines and allotting each caste a separate classroom.
The principal, Radhey Shyam Varshney, of Seth Phulchand Bagla Inter College did not stop there. He extended his caste discrimination in appointing teachers. He appointed three teachers - a Dalit for Scheduled Caste students, one general category person to teach upper caste students and a backward caste person to teach OBC students.
Read: Rohith is the 23rd Dalit student suicide in institutes like AIIMS and IITs
Based on complaints that the principal of the government-aided college was indulging in such blatant casteism, the Hathras district magistrate AK Singh ordered an inquiry by the district inspector of schools.
"Prima facie the complaint was found to be true and the principal has been suspended," the district magistrate said. Further action against the principal will be taken after the completion of inquiry, he added. The three teachers appointed on caste lines also have been removed pending the completion of inquiry.
Varshney introduced his caste segregation policy from 1 April, when the new session began. The practice came to light when students complained of discrimination in seating arrangements in classrooms.
Initial inquiry confirmed that Section A of Class IX had comparatively more number of general category students compared to those from OBC and SC categories. Similarly, Section B had more OBC students while most of the students in Section C belonged to the SC category.
Also read: What killed Hyderabad university Dalit scholar Rohith Vemula?
Meanwhile, the college administration has been advised to end the caste-based discrimination and distribute students evenly in all the classes.
While Dalits continue to face social boycott in several parts of Uttar Pradesh this kind of segregation was so far unheard of and reflects the medieval mindset of a section of people in the state. As elections approach the political parties have started making moves to keep the divide firmly in place.
Edited by Aditya Menon
More in Catch:
Narendra Modi's Republic of Fear
These women aren't just rocking Cannes, but taking on fashion fundamentalists
Festering sore: new domicile policy turns Jharkhand into a tinderbox
India has worse polluted cities than Delhi, and you probably wouldn't know