Busted: A child trafficking racket run by nursing homes & NGOs in Bengal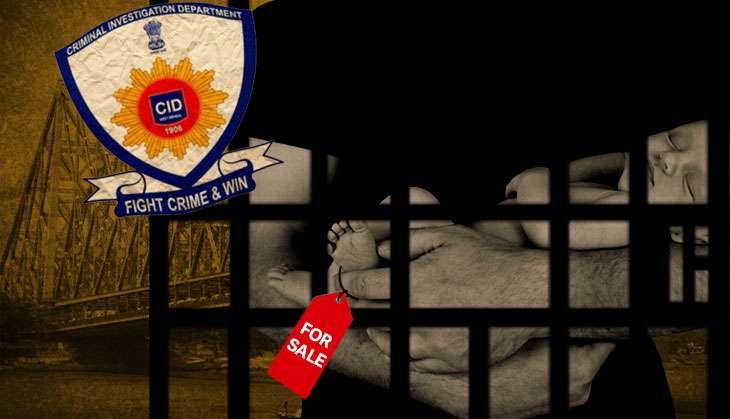 The West Bengal Criminal Investigation Department has busted a child trafficking racket and recovered 13 babies, 10 of them from one old age home called Purbasha in Behala, Kolkata.
Purbasha was one of the several nursing and old age homes, and NGOs that were raided by the CID sleuths over the past few days.
From the backyard of one NGO - Sujit Memorial Trust at Machlandapur in North 24 Parganas district - the police exhumed "two bodies, two skeletons and three skulls" of newborn babies.
Also Read: Shocking: 500% rise in kids put up for sale, 330% in girls sold into sex work
The CID police claimed that nursing homes and NGOs in Hooghly, Burdwan and Nadia districts were also likely involved in the racket.
The recovered babies have been admitted in ESI Hospital in Kolkata. The doctors said they are being kept "under observation".
The CID said preliminary investigations have revealed that many of the NGOs allegedly involved in the racket have been functioning for over a decade. The Sujit Memorial Trust, for one, has had its registration renewed by the local panchayat officers, who apparently didn't bother to verify what was going on inside.
Mousumi Chatterjee, a member of the Panchayat Samiti of Machlandapur, admitted that "we were unaware of what was going on inside there. We only knew that they ran a school for the underprivileged kids. The certificate was renewed based on what they told us."
According to CID officials, such NGOs are "supplied" newborn babies by "reputed doctors at state-run medical colleges and nursing homes" who tell the mother she gave birth to a stillborn baby. The NGOs then "lure childless couples under the guise of facilitating adoptions", only to make them buy the babies.
The CID has so far arrested at least 15 people associated with different nursing and old age homes, and NGOs. "They were arrested as the questions put to them did not elicit satisfactory replies," said a CID officer, who did not want to be identified because he was not authorised to speak.
Also Read: Number of missing children rose by 84% in last three years, say reports
The arrested have been identified as Paromita Chatterjee, Prabha Parmanik, Putul Banerjee, Najma Bibi, Utpala Byapari, Amirul Biswas, Asadur Jaman, Satyajit Sinha, Bakbul Baidya, Prabhat Sarkar, Jhantu Biswas, Marefa Bibi, Reena Banerjee, Partha Partha Chatterjee and Dr Santosh Kumar Samanta.
Paromita owns a nursing home on College Street in Kolkata, while Prabha and Putul own South View Nursing Home in Behala. Amirul is said to be a quack; Jaman runs the Sohan Nursing Home in Baduria, 24 North Parganas; Satyajit is an NGO activist; Baidya the owner of a clinic in Baduria; Prabhat is a lawyer and Jhantu is his associate.
Dr Santosh, who practises at a private nursing home, was picked up from his house on Jessore Road, Kolkata. "We have proof of the doctor's involvement in the racket. We need to question him more to find out who else are involved in it," the CID official claimed.
Partha owns Shri Krishna Nursing Home in Kolkata; Marefa is a social worker in Machlandapur and she was allegedly working with Utpala, a "known trafficker". Reena owns Purbasha. She is the daughter of Putul Banerjee alias Bordi.
"These private nursing homes have been trafficking newborns for the last three years with the help of the NGOs," the CID official said.
Rajesh Kumar ADG, CID, added, "An initial probe revealed that from Purbasha old age home, at least 50 infants have been sold but the number could be higher. We are looking into it, and we are trying to find out who bought the babies."
The police are looking for three women who had rented the second floor of Purbasha. The police suspect it was these women who had hidden 10 babies in the old age home after Sujit Dutt Memorial Trust was sealed. The babies had been kept "in unhygienic conditions in a room on the second floor", the CID said.
That they found Rs 50,000 in foreign currencies as well as gold ornaments and coins worth lakhs of rupees from Partha Chatterjee has alerted the CID officials to the possibility of an "international link" to the trafficking racket.
Also Read: EXCLUSIVE: Inside a Hindutva hostel: how RSS is rewiring the tribal mind