Brothers turn enemies: how Western UP became a communal cauldron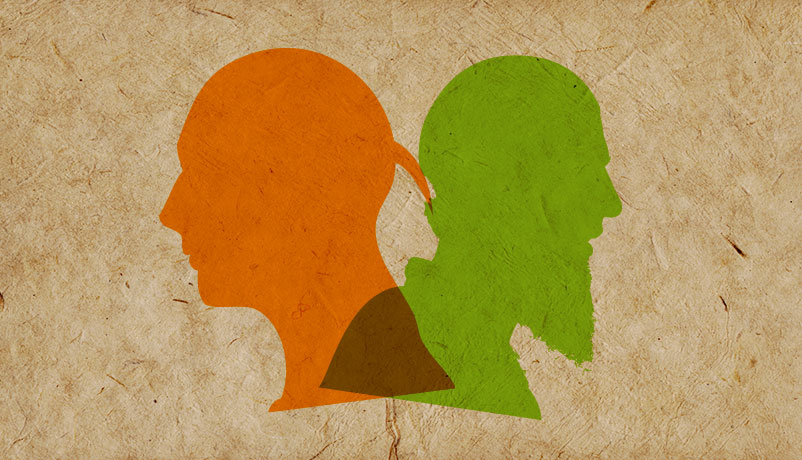 The tinderbox
Muzaffarnagar riots and Dadri lynching show how communal violence has become endemic to Western UP
This is the product of a long process of communalisation
The process
Economic competition and local rivalries have fuelled tensions
VHP, RSS and other Hindutva outfits have worked extensively in this region
More in the story
Can it spread to Eastern UP?
How Hindu and Muslim Jats became enemies?
Muzaffarnagar, once known as 'muhabbat ki nagari' (city of love), witnessed ghastly communal riots in 2013. In Dadri, Mohammad Akhlaq was lynched to death for allegedly having beef in his refrigerator in September this year. Recently, there were tensions in Aligarh and Meerut after two communities clashed over the bursting of firecrackers in Diwali.
The above incidents make it clear that Western Uttar Pradesh has turned into a communal tinderbox. Two key questions need to be asked: How has this come about? And can this fire spread to Eastern UP as well?
Estranged brothers
The dominant communities in the region are Jat Hindus and Mulley Jat or Jat Muslims. Historically, they were the same community. It is believed that the Mulley Jats converted to Islam during the Delhi Sultanate and the Mughal period.
There are many villages in the region that are exclusively inhabited by Mulley Jats. They have traditionally been cultivators. Some of them own substantial tracts of land. Animal husbandry and poultry are secondary occupations
Chaudhary Charan Singh weaved together a formidable coalition MAJGAR (Muslim, Ahir, Jat, Gujjar, Rajput) that helped capture political power in UP. The coalition worked phenomenally well in Western UP as all the communities were reasonably well-off and comprised the middle caste peasantry that reaped benefits of the Green Revolution.
Among Muslims, it was mainly the Mulley Jats who rallied behind Charan Singh. But this alliance withered away after the Ram Janmabhoomi agitation led to the demolition of the Babri Masjid on 6 December, 1992. The communal violence that followed, killed about 2,000 people and revived memories of the ghastly violence that had taken place during the Partition.
West UP is dominated by Jat Hindus and Mulley or Muslim Jats. Historically, they were the same
Rajbir, a Jat who hails from this region, says that it was during Aurangzeb's period that many Jats converted to Islam.
"Today, we have become the masters of our enemies but we cannot deny the fact that we are actually brothers. Our clans are the same. We are Dagars and Saifuddin Dagar of Khidki village is from the same clan. They are represented in our Panchayats. We attend their marriages and other social functions and they ensure that there is vegetarian food prepared for us," he says.
However, he laments that ties have soured between the communities. "Brothers have become enemies," he says.
When asked about why this has happened, he answers in one word, "politics".
Communalisation of the region
At one level, there is love and sympathy between neighbours belonging to different communities. But there are elements of jealousy as well, which is exploited by communal forces.
The partition sowed the seeds of discord between the communities, even though elders in the region claim that brotherly relations were restored a decade or two after Independence.
It was during that time that Hindutva organisations like VHP, RSS and smaller outfits like Rashtravadi Pratap Sena, became active in Western UP.
Their activities widened the rift between the two communities. Narratives of historical enmity between communities were disseminated. The converted Jats were humiliated and made to feel inferior and impure.
Such organisations have sprouted in district centres, small cities, towns and even villages. The village temples are becoming important focal points for their mobilisation. It is perhaps no coincidence that the mob gathered near the temple before the lynching of Akhlaq.
These organisations raise issues like Ghar Wapsi, cow slaughter, Love Jihad, beti ki izzat (daughter's honour) to mobilise people.
There is fierce economic competition among Hindus and Muslims in West UP. This has fueled tensions
Cow slaughter has emerged as a particularly emotive issue that is helping organisations like Ram Rajya Parishad, VHP and RSS intensify communal consciousness in society.
In 2005, we attended a VHP programme in Muzzaffarnagar in which Ragini (folk songs) were being played to spread hatred against cow slaughter.
Some of the other methods used by these organisations are pamphlets, booklets and discussions on caste identity and history.
Why it may not work in East UP
Hindutva outfits like Mahant Adityanath's Hindu Vahini, VHP's Goraksha organisation, and the RSS are active in Eastern Uttar Pradesh but they haven't been as successful in spreading communal consciousness in this region. Why?
Muslims account for a much higher share of the population in Western UP: 25.89%.
With many of them being landed farmers, Muslims of Western UP possess far greater economic and political power than their counterparts in the Eastern part of the state.
In Western UP, tensions are often rooted in land disputes and the larger crisis in agrarian capitalism.
Brothers have become enemies. The reason is politics, says Rajbir
A considerable section of the Muslim community in Western UP has opted for economic diversification. Many Muslims are into wood work, metal work and other professions, that have given them a certain degree of economic mobility. Evidently, this has led to envy among the competing sections of the other community.
Hindu Jats reinvested the profits earned from agriculture in urban-based lock, brass, and wood industries. As these have traditionally dominated by the Muslims, they faced fierce competition. Some Jats, like BJP MLA Sangeet Som, have even invested in another overwhelmingly Muslim industry: meat. Som is alleged to have played a role in the Muzaffarnagar riots. Justice Rajinder Sachar rightly revealed that 90% of the major cow beef traders in UP are Hindus.
Economic competition among Hindus and Muslims is much more intense in Western UP than it is in Eastern UP. And it is this that is frequently reflected in communal riots in Western UP.