Bengal chit fund scam: After Trinamool leaders, CBI goes after Tollywood actress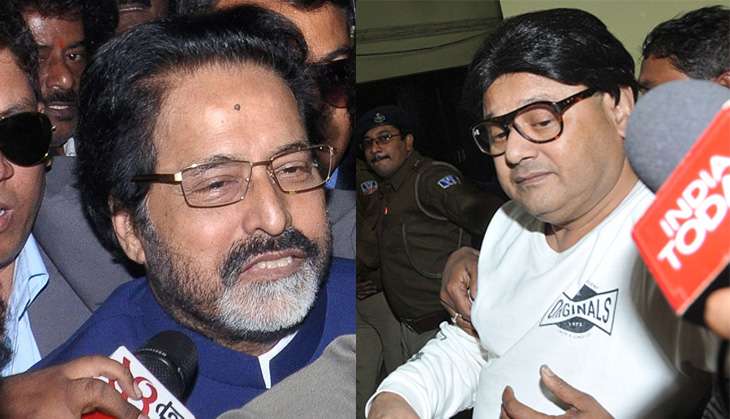 After arresting Trinamool Congress MPs Sudip Bandyopadhyay and Tapas Pal for their alleged involvement in the Rose Valley chit fund scam, the CBI Thursday directed authorities at the Netaji Subhas Chandra Bose Airport in Kolkata to beef up security to prevent a Tollywood actress "whose name is linked with the company" from going abroad.
A senior CBI official claimed they have received information that the actress was trying to sneak out after her name came up during investigations into the scam. The actress, who hasn't been identified yet, is accused of using the chit fund company, with the connivance of its chairman Gautam Kundu, to clean about Rs 300 crore in "unaccounted money". The agency plans to interrogate a relative of the actress, "an NRI businessman in Singapore", before arresting her, the official claimed.
Also Read: Mamata raises the pitch: Why no income tax raids against Amit Shah?
The official also claimed to have learned from Bandyopadhyay's questioning that Kundu had used the MP's links and a "donation" of Rs 78 lakh to get his son and three other children admitted to St. Xavier's Collegiate School in Kolkata. The "authorities" of the elite private school have been called to the CBI office in the city to "know what prompted them to take a donation from the group".
Meanwhile, with the hostility between the Trinamool and the BJP turning violent, Bengal BJP leaders Thursday met Union Home Minister Rajnath Singh and demanded "adequate security measures". They got a shot in the arm when Governor Keshari Nath Tripathi implored the Mamata Banerjee regime to observe "Raj Dharma". He was reacting to the burning of BJP's office in Hooghly on Wednesday, allegedly by Trinamool supporters. The previous day, the opposition party's office in Kolkata had reportedly been ransacked.
"Every government, irrespective of political affiliation, should try to restore peace in its state, and observe Raj Dharma," Tripathi said.
The remarks did not go down well with the ruling party, however. "The BJP is using the governor to further its political agenda," Parliamentary Affairs Minister Partha Chatterjee charged, adding. "But we won't let them destroy democracy in this country."
Also Read: Bengal snubs Modi govt, says no to cashless payment in PDS