Bastar crackdown continues: Now Bela Bhatia is threatened, told to leave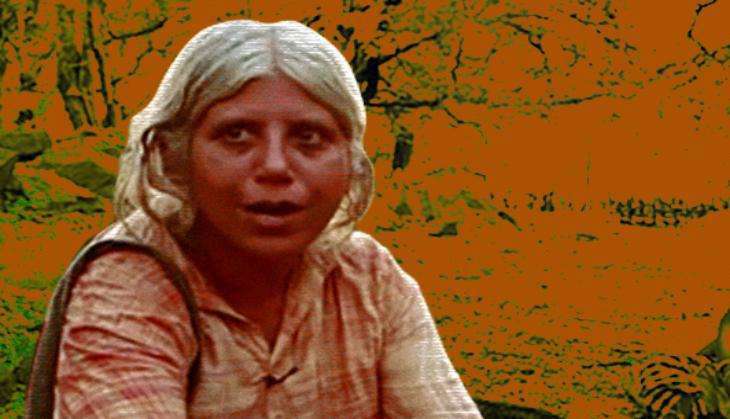 Attacks on social activists in Bastar are occurring with an alarmingly increasing frequency. Early Monday morning, noted academic and activist Bela Bhatia was threatened by a group of 30 men to leave Bastar within 24 hours.
This happened within a month of the police threatening to imprison legal activist Shalini Gera, based on an allegedly false charge of laundering money for the Naxals, and within one-and-a-half months of the police registering a case of murder against the academic Nandini Sundar, based on the testimony of the murdered man's wife, who later denied complaining against Sunder.
Even for Bhatia, such threats, intimidation and attacks aren't new. Just a few months ago, she had been threatened and her phone snatched.
Also Read: IG Kalluri's reign of terror: there's hardly a place left for truth in Bastar
Bhatia's landlord and his wife were summoned to the police station and allegedly harassed in a bid to force them to evict Bhatia, just as the landlord of Shalini Gera and her colleague Isha Khandelwal, of the Jagdalpur Legal Aid, and the landlord of a journalist working with Scroll, had been summoned and threatened.
Many academics, activists and journalists have been evicted from Bastar, or at least attempts have been made to this effect. In all the cases, police-backed armed vigilante groups are believed to have been involved.
Bhatia had recently led National Human Rights Commission teams to Bijapur to record statements of victims of sexual violence committed by government forces. NHRC later came out with an uncharacteristically strongly-worded report squarely accusing the Bastar police of raping 16 tribal women in the area.
It was some time after midnight on 21 January that a group of armed men knocked at Bhatia's door at Parpa village in Jagdalpur.
Also Read: Cannon fodder: how police is using child spies against Naxals in Bastar
According to Bhatia, the men forced their way inside her house. "They said I would have to leave the house immediately or they would burn the place down. Somehow I persuaded them to allow me to change [into proper clothes] and assured them that I would leave the house right then."
Bhatia added, "I managed to call the collector and alert him to what was happening. I locked the house and came out. They had got the landlady to come out and were threatening her that she must see to it that I move out immediately. I kept reassuring them that I would as soon as possible. That my landlord and his sons had been called to the police station the previous day. And that they have already communicated to me that I must leave. They were very belligerent and kept threatening to break open the lock and burn the house. The sarpanch had come by then and was watching. After about half an hour, police arrived from Parpa, including a thanedar. The belligerence of the mob continued."
All phone calls to the local police officials went unanswered. Despite being threatened with physical violence in the middle of the night and being served an ultimatum, Bhatia has still not been given police protection. But Bhatia is firm on her decision to not leave the state where she has worked with tribals for several years now.
Also Read: Endless cycle in Bastar: of 'fake' encounters and alleged rape