Are Supreme Court judges really free of government influence?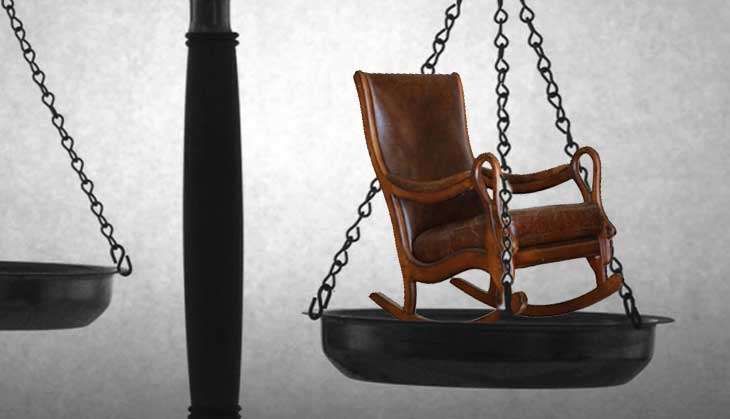 The lawyer and activist Prashant Bhushan stirred a hornet's nest last week when he asked Justice JS Khehar to withdraw from hearing a PIL levelling corruption charges against Narendra Modi. His argument: it shouldn't appear that Justice Khehar's decision in the matter was influenced by the fact that the prime minister was about to take a call on his elevation as the Chief Justice of India.
Justice Khehar was confirmed as the next CJI on Monday. He will take over on 4 January.
Not surprisingly, Bhushan's position divided opinion. While some people rapped him for doubting the independence of a senior judge, others argued that every feasible step must be taken by the Supreme Court to ensure there's not even an appearance of conflict of interest or bias in its pronouncements. Particularly when clues have emerged of the highest court in the land being far from clean.
A study titled Jobs for Justice(s): Corruption in the Supreme Court of India, authored by Madhav Aney, Shubhankar Dam and Giovanni Ko and published in the Indian Statistical Institute three months ago, hints at a rather disturbing arrangement between judges and the government.
Also Read: Will judges ever be accountable? Govt's new Bill ensures they won't
The study details "two-point problem". First, judges who are nearing the retirement age of 65 years at least a year prior to an election, and "thus have the opportunity of receiving a post-Supreme Court job from the government in power when they retire, are more likely to rule in favour of the government in politically important cases".
Second, "The government is more likely to give prestigious post-Supreme Court jobs to judges who ruled more often in its favour, especially under UPA governments."
This conclusion that there exists a "trade-off" between judges and the ruling dispensation is based on findings of a "rigorous study" of all Supreme Court cases from 1999 to 2014 that involved the government.
Legal luminaries such as former Chief Justice of India RM Lodha and former Additional Solicitor General Indira Jaising too have hinted at this problem. As has Finance Minister Arun Jaitley when he was not in power.
Justice Lodha said on the day of his retirement: "I hold the view that the CJI, judges of the Supreme Court, chief justices and judges of high courts should not accept any constitutional position or assignment with the government. The idea is to insulate judges from the lure of post-retirement jobs. Judges don't have to run after politicians for lucrative posts after retirement if they get a salary."
Responding to former CJI HL Dattu being made chairperson of the National Human Rights Commission early this year, Jaising said, "Independence can be undermined in different ways and one of them is offering post-retirement benefits immediately upon retirement."
Jaitely remarked at a press conference organised by the BJP's legal cell in 2012: "Pre-retirement judges are influenced by a desire for post-retirement jobs."
Also Read: Sukma CJM's sacking: something is rotten in the state of Chhattisgarh