Andhra Pradesh: Differently-abled woman beaten-up with an iron rod by senior colleague after she asked him to wear mask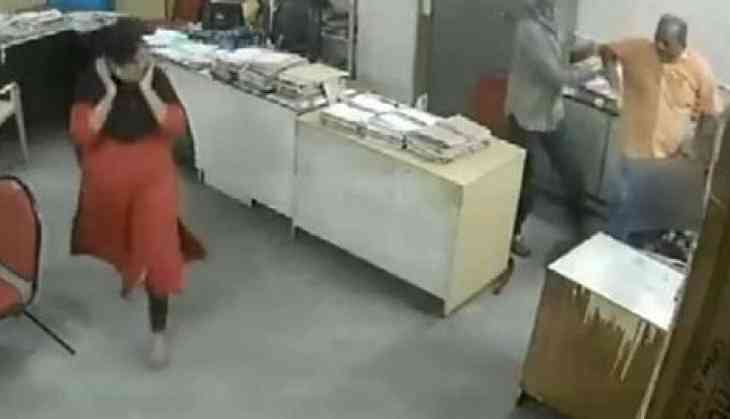 Differently abled women was pulled by hair and thrashed with a rod by her senior colleague after she asked him to wear a face mask, which has been mandatory because of the coronavirus. The accused, identified as Bhaskar, has been taken into custody.
The incident, which was recorded in CCTV, took place inside an office in Andhara Pradesh's Nellore. Other staffs were also there inside the office. The clip of the incident has since gone viral.
Bhaskar, is the deputy manager of a hotel under the Andhra Pradesh Tourism Department in Nellore. As per the inputs, Bhaskar allegedly lost his temper after the woman employee suggested him to wear his mask.
In the video, Bhaskar is seen coming out of his office and beating up the woman with what appears to be a rod. Bhaskar came out of his office, pulled the woman by her hair, dragged her, and repeatedly attacked her with what appears to be an rod.
Andhra Pradesh government, as part of Unlock 1.0, has allowed offices and other institutions to run. The employees have been asked to wear face masks at all times as a precautionary measure.
The victim has filed a police complaint. The state Tourism Minister Avanti Srinivas has taken a strong view and ordered Bhaskar's suspension.
Police were also told to take strict Legal action. A case under Sections 354, 355, and 324 of the IPC was booked on June 27. The accused has been taken into custody and is sent for judicial custody.
Also Read: Lashkar-e-Taiba threatens to blow up Taj Mahal Palace, Taj Lands End hotel in Mumbai