Abdul Basit's message is clear: Pakistan is on the offensive now
Pakistan High Commissioner Abdul Basit's comments on 8 April on the present state of India-Pakistan relations only confirms that the country's army is not invested in peace with India. The generals have sent many clear and public signals themselves. The last was as recently as 29 March by the Director-General of the Inter Services Public Relations (ISPR) Lt. Gen. Asim Bajwa.
His message was directly addressed to India's National Security Advisor Ajit Doval. Now Basit has gone on record to contradict the Indian stand on the Pathankot investigations, the salience of terror in the bilateral interaction and on Masood Azhar.
It is curious that the Indian authorities have sought to create an impression that Basit has spoken out of turn and has differed from the views expressed by the Pakistan Ministry of Foreign Affairs spokesman on the status of the Comprehensive Bilateral Dialogue, announced during External Affairs Minister Sushma Swaraj's visit to Islamabad in December last year.
It would be best to take Basit'€™s views as authoritative for he is an experienced diplomat who is not new in his Delhi assignment. He has clearly and bluntly articulated the prevailing view in Islamabad especially of those who matter, especially the generals.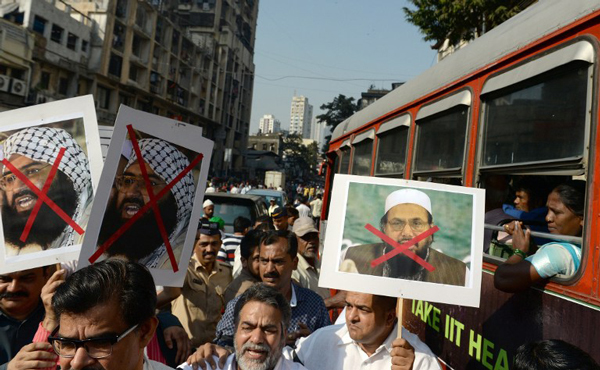 Implications of Basit's comments
What does Basit's comment mean for the Indian initiative that began with the Bangkok meeting of the Indian and Pakistani NSAs? The meeting was quickly followed by Sushma Swaraj's visit and that of Prime Minister Narendra Modi's dramatic though short trip to Lahore on Christmas Day.
It is clear that the Pathankot attack constituted a grave setback to the Modi initiative. It was open at that stage for the government to publicly express doubts about Pakistan'€™s approach and interest in normalising relations with India. It could also have directly and emphatically called on Pakistan to ensure that the Pathankot investigation and subsequent prosecution and judicial action did not go the way of the Mumbai 26/11 case.
However, it chose to rely on its initiative especially the direct contact between Doval and his Pakistani counterpart to persuade that country to come clean and change tracks. Much was being made of the fact that Nasser Janjua, the Pakistani NSA was a retired and well regarded army general. It was assumed that the soothing words he addressed to Doval were indicative of a change in Rawalpindi'€™s thinking on India. This assumption was perhaps strengthened when in early March Janjua tipped off Doval that ten terrorists had entered Gujarat.
The JIT on Pathankot
It is time that the usefulness of the Doval-Janjua channel is reappraised. The visit of the JIT was facilitated by India no doubt on account of the assurances received from Janjua that Pakistan would seriously go to the bottom of the Pathankot attack for which the JIT's visit to India to collect information and evidence was essential.
In itself the government did nothing wrong in allowing the JIT to come to India meet witnesses and go to the crime scene. However, was it necessary to rely on Pakistan€'s good faith that it would reciprocate by accepting a visit of the NIA? And even if it had what then? In any event, Basit has now poured cold water on the prospect of the NIA's trip to Pakistan.
Pakistan's strategy
There should be no surprise at what Basit has said about the Chinese protection to Masood Azhar at the United Nations. Obviously the Chinese have done it at Pakistan's request. Hence, Basit could hardly have done otherwise than fully support the Chinese action. What is more significant is for India to realise that while the Jaish-e-Mohammad may have had intermittent problems with the Pakistan army it is part of the apparatus that is used to promote Pakistan'€™s interests through the use of terror.
Pakistan's current focus is to draw maximum mileage out of the Kulbhushan Jadhav matter. It does not matter that it is a complete concoction and that there are few takers for the story in the international community.
It will be relentlessly seeking to draw attention to what it claims is India's state terrorism in Balochistan and Karachi. Jadhav will no doubt be put on a stage-managed trial and wide publicity will be given to it. This is now Pakistan's priority not the commencement of the Comprehensive Bilateral Dialogue. That is essential message that flows from Basit's press comments.
Modi and his advisors had taken a risk on Pakistan. Concessions were made and the Ufa Joint Statement was virtually set aside for the Bangkok meeting to take place. Some in India had suggested that this was a wrong policy for it led the generals to consider Narendra Modi as one more weak Indian Prime Minister.
Four months after the Bangkok meeting its promise is all but belied. The generals have unmistakably shown that for them India is eternal enemy and that their hostile policies are going to stay. Basit is merely providing a context to that approach.
The question is should Modi attempt to salvage what is left of his initiative or look afresh at what India needs to do with Pakistan.
More in Catch:
Kulbhushan Jadhav: why has Pakistan Army chosen to name NSA Ajit Doval?
A spy or not a spy?: Kulbhushan Jadhav's trail in India
Sailor or spy: is the Indian arrested in Pakistan really an R&AW agent?
Jalalabad attack: Modi needs to give Pakistan a fitting reply