Sailor or spy: is the Indian arrested in Pakistan really an R&AW agent?
Catch Team
| Updated on: 14 February 2017, 6:03 IST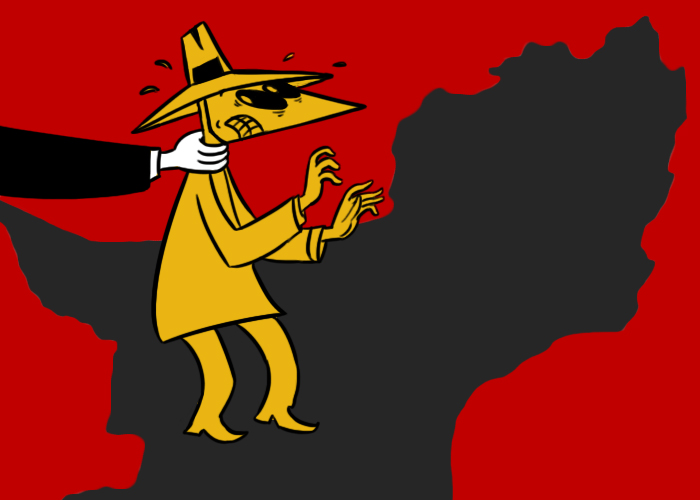 New Delhi has denied that the Indian citizen Pakistan claims to have arrested from Quetta, Baluchistan, is a spy.
In a statement, the external affairs ministry said the man is a former navy officer. It insisted that he has had no links with the government since his premature retirement.
Nor is he an agent of R&AW as Islamabad has claimed, top sources in the intelligence community said. They believe he may have been on "some kind of a business mission". The sources also disputed the Pakistani claim that he was arrested from Baluchistan, insisting that the place of his arrest was still unclear.
Also read - Pathankot attack: It's NIA's word against the NSG's now
The spokesperson of the Indian Navy refused to comment.
The arrest came to light Friday when the Pakistani foreign secretary Aizaz Chaudhry summoned the Indian High Commissioner Gautam Bhambawale and lodged a protest against what he termed as India's unacceptable spying activities in Karachi and Baluchistan.
Interestingly, the arrest comes just days before Prime Ministers Narendra Modi and Nawaz Sharif are likely to meet on the sidelines of the Nuclear Security Summit in Washington in early April.
Recently, Sartaj Aziz, the powerful advisor to Sharif, had met Foreign Minister Sushma Swaraj on the sidelines of SAARC Dialogue in Pokhara, Nepal, which paved the way for a Pakistani team probing the Pathankot attack to visit India. The five-member team, which includes intelligence officials, in fact, got the visas today.
Man in the mask
The Pakistani security agencies have leaked what they claim is the man's passport, which apparently identifies him as one Kulbhushan Jadev from Mumbai. They claim he was staying in Pakistan, and working for R&AW, as one Hussein Mubarak Patel.
According to a Pakistani media website, Jadev is a serving navy officer who is currently deputed to R&AW and was operating out of the Indian consulate in Kandahar. He was allegedly conspiring with the Baluch separatist groups to sabotage the multi-billion dollar China Pakistan Economic Corridor.
Jadev has confessed to fomenting trouble in Baluchistan, sectarian strife in Karachi: Pakistan media
The report says Pakistani intelligence agencies had been monitoring Jadev for the last eight months and arrested him three days ago. He was held in Quetta and then taken to Islamabad for further interrogation.
The report claims Jadev has confessed to fomenting trouble in Baluchistan as well as sectarian strife in Karachi.
Another report claims Jadev was based at the Chabahar port in Iran, from where he would infiltrate into Baluchistan. India last month approved a $150-million plan to develop and operate two berths at the strategic port in the Persian Gulf.
More in Catch - Pathankot Attack leaves govt, BJP and RSS divided on Pakistan policy