9 kids go missing in Tamil Nadu every day. But rescuing them isn't enough
Sibi Arasu
| Updated on: 14 February 2017, 5:44 IST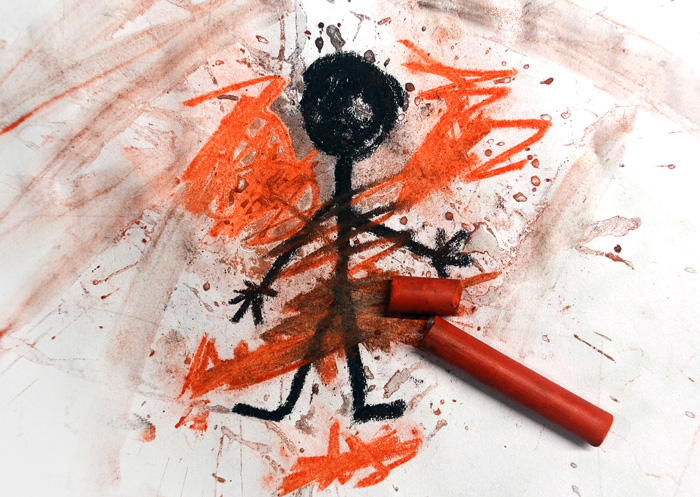 The ordeal
Children go missing for various reasons: domestic abuse, sex trafficking, bonded labour and even human sacrifices
In Tamil Nadu 16,183 children were reported missing between 2009-2014
The solution
There are sufficient mechanisms in place to rescue children, but they don\'t work
Sending them back home isn\'t a solution as they may be running away from violence
More in the story
Horror stories of children who went missing
Why families often don\'t want the children back
By the time Suresh who was 14 years old then, reached Warangal, it was already too late to get him back in one piece. Within a few hours, he had been castrated and rechristened Trisha. What followed was three years in Mumbai as a bonded sex worker, before he managed to escape and come back home to Chennai. From the time he ran away from home in early March 2009, till he reached Warangal, was a good two weeks. Two weeks in which, if complaints were followed up and Suresh was traced, he might have just made it back with his body intact.
His father had gone to the police in Shenoy Nagar, Chennai, within hours of Suresh running away. They did not even file a First Information Report (FIR). In retrospect, they realised that if the complaint was acted on, Suresh, who was only 40 kilometres from the city, for a week before he was taken by child traffickers to Warangal, could have been brought back home without much effort.
Also read: I asked 4 questions on child sex abuse in Parliament. Here are the answers I got
Just an alert sent out from the control room to all stations in the city and its suburbs to look out for the boy could have saved him. Effeminate by nature, Suresh ran away because of taunting peers and an abusive school teacher who didn't let him be. The price he paid for fleeing in the end was way too high. His younger sister now says, "I don't know whether to call my brother, *anna *or *akka *anymore."
States like Maharashtra and Madhya Pradesh take the infamous mantle for having the highest number of cases of missing children in the country. In Tamil Nadu, which is usually considered a state with high development indices, an average of nine children go missing every day, a total of 16,183 children were reported missing from 2009-2014 and these are only the reported cases. While the police have managed to trace back an overwhelming number of these children, the question is why do so many run away in the first place?
Maharashtra and Madhya Pradesh have the highest number of cases of missing children in the country
Home sweet home?
One of the biggest reasons for children going missing in Tamil Nadu is because of domestic violence. As Vidya Reddy, founder and director, *Tulir*, Centre for the Prevention and Healing of Child Sexual Abuse says, "I disagree with the practice of sending children back home when they're found...The first question is you have to find out why they ran away in the first place. What if they were in an abusive home? I think the whole notion we have about home being the safest place, is a big joke."
There are many things for a child's disappearance - from domestic violence, to sex trafficking and bonded labour. There are even more bizarre cases, such as children being kidnapped and offered as human sacrifice.
One such case was that of 5-year-old Abdul*, a street child living with a family who took him in, near the Egmore Railway Station. He was promised sweet meats and taken away on a train by a building contractor to Salem, who wanted to offer the child as *narabali *(human sacrifice), so that his business does well. "He was kept in the contractor's house for two months before he was discovered by the neighbours, who'd heard him wailing. They went over when the contractor wasn't home, got the child out and reported it to the local police, who took him and put him in a child welfare home," says Latif, Abdul's adopted brother recounting the incident that happened two years ago.
Also read: Missing Persons alert: Why are Indian promoters afraid of women directors?
"He was kept in the same room for two months before he was taken to the home. We found out a few weeks later and immediately went and got him back. Thank god nothing worse happened to him and he was also not in the home for too long. Those places can sometimes be the worst thing for children," he adds.
"Our job is to rescue and rehabilitate. There are a lot of hurdles for our work though and I'd say around 70% of the children we pick up are abandoned and their family don't even want them back," says a District Child Protection Officer (DCPO) with the state's department of social defence, who requested not to be named.
"The reason these children are abandoned is because of abject poverty and their families are just not able to take care of them. Many of these children are just left at places like the Koyambedu terminus, railway stations or the Marina beach. Once we find a child, we keep them in the reception unit and from there we decide what to do with them, whether to send them to a welfare home or back to their residence," says the officer.
"Funding and infrastructure are big issues and if more money is channelled into the system and reaches the right people, it'll make a big difference," he adds.
A lack of coordination
On paper, there seem to be adequate systems in place to locate a trafficked child. There is no shortage of initiatives - an anti-trafficking unit within the state police's CB-CID, a missing child bureau under the department of social defence, a child line with its 1098 emergency number, trackthemissingchild.gov.in and khoyapaya.gov.in-websites by the ministry of women and child development and highly publicised projects like Operation Smile.
Also read: Shocking: A child is abused every 30 minutes in India
Various child rights NGOs such as World Vision India, Save the Children and Tamil Nadu Child Rights Observatory (TNCRO)-an umbrella group with whom various NGOs working on child rights issues are affiliated with )- try to do their bit by setting up pre-emptive measures and also in helping rescue children. But the gap between what is on paper and what is practiced is woefully large.
"An operation smile won't be necessary if cases are dealt with on time," says Andrew Sesuraj of TNCRO.
Devaneyan Arasu, who runs the NGO Thozhamai and has worked on child rights issues for two decades now, echoes a similar view. He says, "There were innovative schemes proposed in the early 2000's such as a Village Level Watchdog Committee (VLWC) to track every child in a village and a tracking system under the Right to Education Act." Under the VLWC, a body was constituted, including a nurse, the president of a village, a local teacher, policeman, a self-help group member and a social worker in every village so as to monitor the children in the region.
They were supposed to send periodic quarterly reports to the district headquarters, who in turn would forward this to the social defence department. "None of this came to fruition. If it had, a missing child would be identified immediately and tracked down. Sympathisers of the ruling party are appointed as heads of supposedly independent bodies like the State Commission for Protection of Child Rights (SCPRCR), which are supposed to hold the government accountable," he asks. The SCPCR in Tamil Nadu does not have a chief now but the previous chief, Saraswathi Rangaswamy is the south Chennai district secretary of the ruling AIADMK, who was in the news earlier for organising mass prayers for J Jayalalithaa's release from prison in October 2014.
Also read: On International Human Rights Day, here are 5 Indian campaigns you should be proud of
DMK Rajya Sabha MP K Kanimozhi also feels that the issue doesn't get the attention it deserves. "People need to understand the seriousness of this issue, there should be more political will and a concerted effort to bring down the numbers," she says.
Child rights activist and lawyer, Ananth Kumar Asthana says, "A frequent complaint I hear from parents is that the police ask them: 'why do you have children, if you can't take care of them in the first place?'"
*Names of children have been changed.
Sibi Arasu is an independent journalist based in Chennai. This article was produced with assistance from Building a Voice for Children, a PII-Unicef fellowship.
Edited by Aditya Menon
More in Catch:
You can arrest us, hang us but you can't silence us: Shehla Rashid, JNUSU
Major fire during Maharashtra Night at Make in India Week. Swift action. No casualties
"We don't need to be so hyper on this anti-national business": Ex-RAW chief AS Dulat on JNU crackdown
Where are the 10,000 refugee children who entered Europe in the last two years?