5 reasons why MGNREGA was the best thing to happen in the last 10 years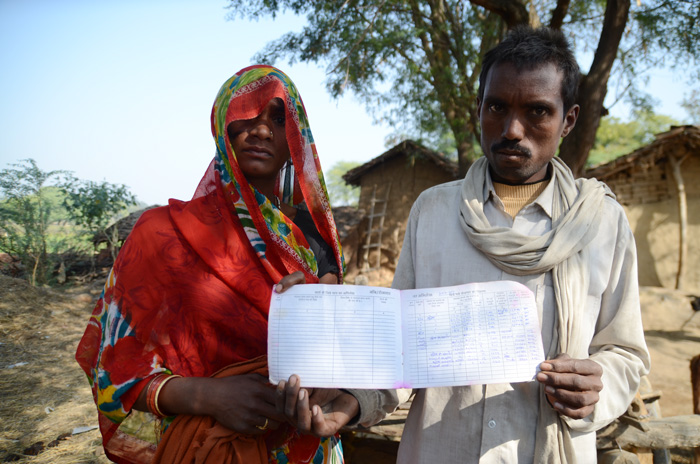 Social good
MGNREGA has been the Centre\'s flagship welfare scheme for a decade
It has helped create jobs and infrastructure in rural India
Political parties also recognise the benefits of the scheme\'s
More in the story
What are the things MGNREGA got right?
Where all did the scheme fall short?
The Mahatma Gandhi National Rural Employment Guarantee Act (MGNREGA) was no small legislation. In 2009, it played an important role in returning UPA government to power. And then it made the Narendra Modi government reverse its criticism of the law within a year in power, hailing it now as a "cause of national pride".
After all, in its 10 years of existence, MGNREGA has generated about 2,000 crore person-days of work in rural areas.
Rural India still acconts for about 70% of India's population and routinely witnesses distress migration to cities. The survival of most villagers is linked to rain-fed agriculture with declining profitability.
Also read: Bundelkhand is the epicentre of drought & people don't even know it: Yogendra Yadav
Today, according to the MGNREGA website, about 1 crore workers are expected at work sites across the country.
True there are several shortcomings in the scheme:
The number of beneficiaries should have been higher
Only a fraction of workers get paid within the legally mandated 15 days

The Centre, since the UPA-2 days have been stingy with funds, failing especially drought-hit regions

Corruption and leakages continue to dog the scheme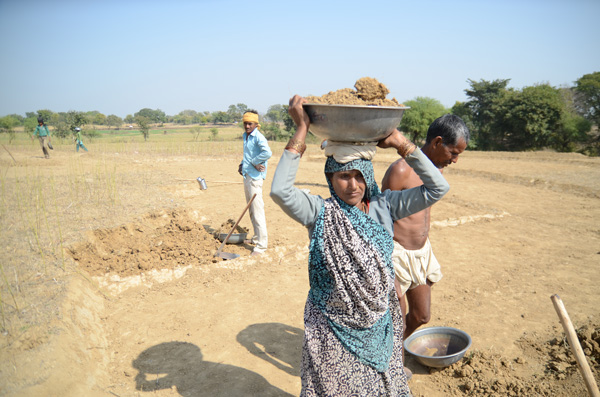 But 10 years since the job scheme was introduced, its record in transforming the society is undeniable, as is its immense potential to take this forward.

Here are five ways MGNREGA has changed rural lives for the better:
Gender parity:
This is likely the biggest achievement of the scheme. Women have, from the beginning, formed a large share of the MGNREGA workforce.
Also read: Terror attack: 50% of India is reeling from drought. Here's the impact at a glance
In the current financial year, 2015-16, 51.6% of the workers were women -- the highest since the scheme was implemented.
"The scheme has been quite sensitive to women. In fact, it is almost like a women's programme," said Nikhil Dey of Mazdoor Kisan Shakti Sangathan.
A change in the rules some years ago, which allowed money to go to workers' accounts and not joint family accounts, particularly helped.
"The scheme has given them (women) recognition as workers. It has given them bank accounts and purchasing power. It has encouraged them to stay back in villages and not do distress migration," Dey added.
Food Security:
MGNREGA helped improve food security in two ways. First, it helped improve food production as the work under the scheme included facilitating irrigation such as building check-dams, bunds and digging wells.
"In Madhya Pradesh, for instance, 1.5 million open wells were created, besides other irrigation and local water bodies. This has been an important intervention in improving food production, especially for small and marginal farmers," said Sachin Jain of the Right to Food campaign.
While such infrastructure has fallen in disrepair because of corruption and drought, heir contribution to the rural economy is undeniable, Jain said.
Both food production and purcashing power got a shot in arms
Second, by directly increasing the purchasing power of workers who can now buy adequate, and nutritious, food.
Also read: 700 schoolgirls. 4 teachers: this is one fight club you want to know about
In a study published in December 2013, it was found that the job scheme increased household consumption in eight states, including Uttar Pradesh, Rajasthan and West Bengal.
Underprivileged groups:
The share of workers belonging to the scheduled castes and scheduled tribes has also been high. This year, 40% workers are from such groups -- 22.8% SC and 18.5% ST. The scheme conducts special registration drives for these groups.
In a recent survey by National Council for Applied Economic Research, it was found that while challenges remain in including members of the groups, MGNREGA workers were "predominantly" from them and that the scheme helped reduce poverty in those groups more than other groups.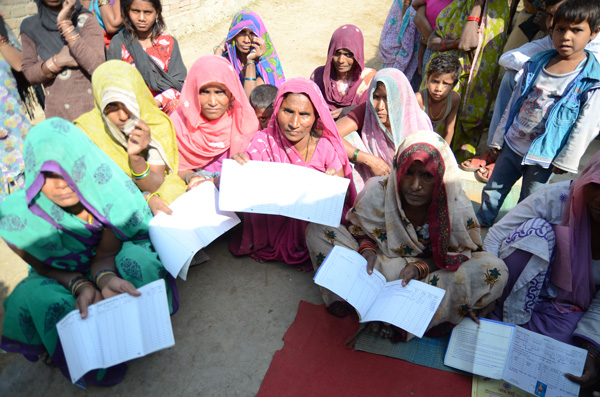 According to the survey, MGNREGA was responsible for reducing poverty by 37% among dalits and 27% among adivasis. It added that the impact was expected to be higher going forward. In 2014-15, almost 15% MGNREGA work was undertaken on land owned by members of these groups.
Rural infrastructure
The MGNREGA played an important role in building infrastructure such as roads, public buildings and irrigation structures like wells and check dams in rural areas. A new rule that allowed works on the lands of poor and marginal farmers also helped build necessary infrastructure that defies the 'dig-a-hole-fill-it-up' myth about the scheme.
By government data, water conservation structures are about 50% of works under MGNREGA, while roads and land development have a share of about 15% each.
Also read: Govt has failed drought victims by starving MGNREGA of funds
In fact, a survey conducted in Maharashtra about usefulness of infrastructure built under MGNREGA found that 90% respondents said the works were "very useful" or "somewhat useful". just 8% respondents found them to be useless.
Rural economy
Besides its thrust on building productive infrastructure, MGNREGA gave a boost the rural economy by improving purchasing power in these areas. In this financial year, nearly Rs 25,000 crore have been paid as wages.
As per several estimates, MGNREGA wages contribute to an average one-third of rural household's income, and is spent on consumption, healthcare and purchasing durable assets.
MGNREGA wages likely contribute an average 1/3rd of rural household income
In fact, a study by the government's Textiles Committee found that MGNREGA beneficiaries spent more on textiles than non-beneficiaries, and their purchases grew at an average 5% each year.
More in Catch:
Also read: Sustainable Development Goals: Can we pull them off?
Also read: Maharashtra: Drought in Marathwada forces woman farmer to commit suicide