UN Report shocker: India fares worse than Iraq in human development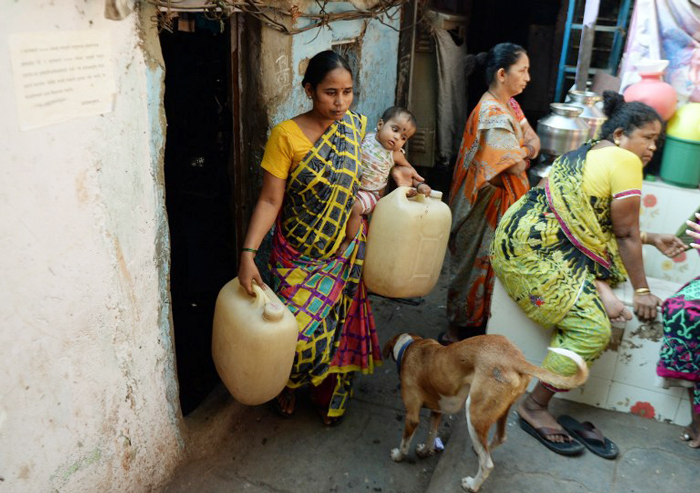 It's no secret that India has miserably failed to leverage rapid economic growth for social development.
That a vast population still lives in abject poverty without a robust welfare net is a sad reflection on the priorities of the world's fourth largest economy.
The UN Human Development Report 2015, released on 14 December, only serves to underline the gravity of the situation. It ranks India 130th out of 188 nations. The list is topped by Norway, Australia and Switzerland.
Read- Rank of shame: India has more gender inequality than Pak and Bangladesh, says UN
India fares worse than even conflict-ridden Iraq and crime-plagued El Salvador.
Here are some other depressing revelations from the report.
The average life expectancy of Indians as of 2014.
In Bangladesh, which is much poorer economically, it's 71.6 years.
The world average is 71.5 years.
India's life expectancy is better only than Namibia, Congo, Ghana, Uganda, South Sudan and a few other sub-Saharan African countries.
Factors that affect life expectancy include nutrition, quality of healthcare, education, physician density, pollution.
Further loss in India's Human Development Index if inequality is factored into the various indicators.
The highest inequality is observed in education, life expectancy and income.
The loss in global HDI is 22.8% if it's adjusted for inequality.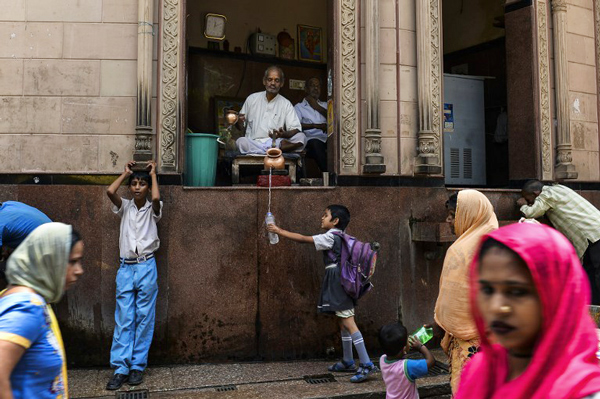 Average schooling of an Indian woman.
A man receives, on an average, 7.2 years of schooling, double that of the woman.
Globally, the gap is much less. While men get 7.9 years of schooling, women get 6.2 years.
Number of Indian mothers who die per 1,00,000 live births.
The global average is 210, due largely to the shocking maternal mortality rate of sub-Saharan Africa, which is 506.
In India, only Kerala, Tamil Nadu and Maharashtra may achieve the UN Millennium Development Goal of reducing maternal mortality rate by 75% between 1990 and 2015.
Israel and Poland have maternal mortality rates of 2 & 3 per 100,000 live births, respectively.
Also read- Appalling social development: 98% of Bihar doesn't get clean water
The share of malnourished children under the age of five in India.
This means that nearly half of the country's children are growing up stunted, emaciated and highly susceptible to various diseases.
The situation may worsen now that the NDA regime has cut funds for mid-day meals and the Integrated Child Development Scheme, which are shown to have been effective in reducing malnourishment.
The global average of child malnutrition is 29.7%.
India's expenditure on public health as a share of the GDP between 2005 and 2014.
The global average was more than double at 9.9%.
Inadequate spending on health has taken a toll. India has only seven physicians per 10,000 people; 22 of every 1,00,000 people die of TB; 53 infants under 5 years of age die for every 1,000 live births.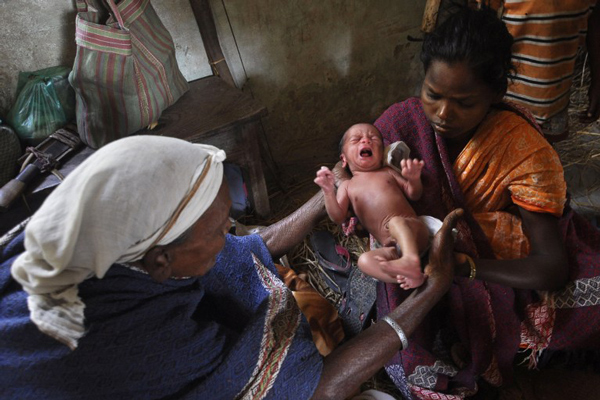 India's expenditure on education as a share of the GDP between 2005 and 2014.
The global average is 5%. Interestingly, even sub-Saharan nations spend more on education than India - an average of 5.1%.
Only 42% Indians aged 25 and above have a secondary education.
Deaths per 1,00,000 children under 5 resulting from dirty water and poor sanitation and hygiene.
The global average is much lower at 263.
The top 30 countries in the list have zero deaths due to such issues.
Read more: The figures that didn't make it to the PM's I-day speech
India's per capita carbon dioxide emissions.
Alarmingly, the emissions grew by an average of 5.2% between 1970 and 2011.
Although the global per capita emission is higher at 4.6 tonnes, it's declining steadily.
Share of India's youth, aged 15-24 years, who were unemployed as of 2014.
Interestingly, Australia, Denmark, the Netherlands, the US, Canada, Sweden, Britain and many other countries that rank much higher than India in HDI have higher youth unemployment rates.
The gender gap in employment is glaring. Only 27% Indian women are "economically active" compared to 80% men.
Given this abysmal situation, it's imperative that India make social and human welfare a fundamental part of its "growth and development" model.