20-year-old man blackmails minor girl by sending sexually explicit photos, messages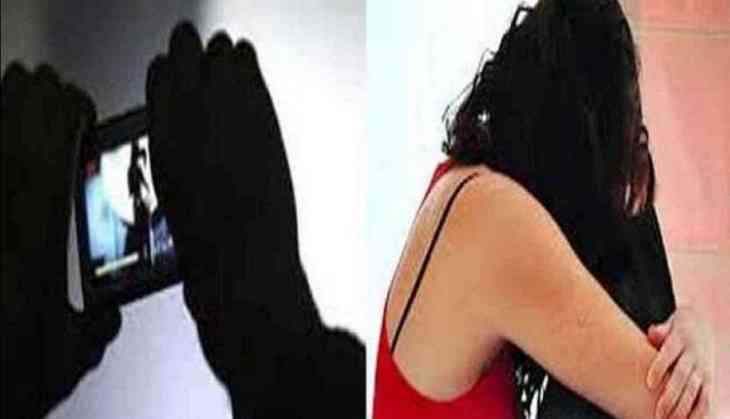 Cybercrime cases are increasing day-by-day even after several laws. Whether it is Bois locker room case or any other case, they have shown a mirror to the society about the youth of the nation. One such cybercrime case has been reported in Hyderabad, where a 20-year-old youth has been harassing a minor girl by sending sexually explicit photos and messages via a fake Instagram account.
The accused identified as Danaboina Shubham Yadav (20), has been arrested by the Rachakonda Cyber Crime Police on July 6, Mahesh Bhagwat, Commissioner of Police, Rachakonda Commissionerate told media.
Police swung into action after the victim minor girl's complaint.
The Rachakonda Cyber Crime police registered a case against the accused under section 354 (D), 506 IPC, Section 12 of POCSO Act & Section 66 (C) and 67 (A) of IT ACT.
According to a report in timesnownews.com, police nabbed the accused, Danaboina Shubham Yadav from his resident at Bahadurpura, Hyderabad.
On interrogation, he confessed the crime. Shubham told police that during his intermediate, the victim's sister was his classmate and they became good friends.
At that time, he took photos together on his mobile phone. After a few days, he started blackmailing her to send her nude picture and videos by threatening to upload the pictures taken together on social media.
Due to fear, the girl had sent her sister's video while changing her clothes. After receiving videos, the accused man created fake Insta account and then, he started sending blackmailing messages and screenshot pictures of the video to the victim in a bid to extort money from her.
He also threatened the girl that if she failed to give him money then he will upload the video on a social media platform.
Somehow, the girl gathered the courage and lodged the complaint against the accused.
With such cases, all girls should be careful while uploading any personal photos and videos on social media apps. In case, if anyone like Shubham Yadav tries to blackmail you then immediately approached cybercrime police without any fear, Commissioner Bhagwat told.
Also Read: Telangana: Ward boy blackmails nurse by creating fake FB profile; demands obscene pictures