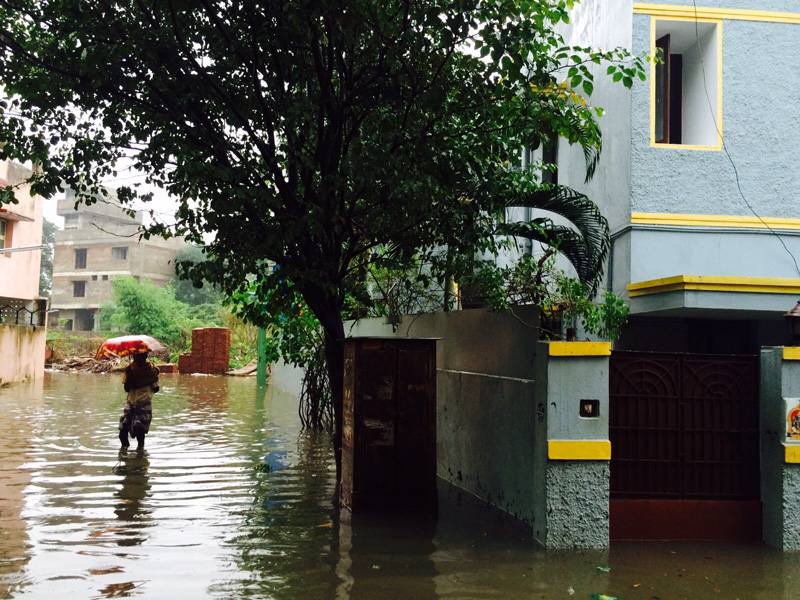 Heavy rains are battering not just Tamil Nadu but also the Rayalseema and southern coastal regions of Andhra Pradesh. In the Rayalaseema region, Tirupati recorded 22 cm, Chittoor 22 cm, Satyavedu 20 cm, Kodur in Kadapa 17 cm, Srikalahasti 15 cm, Palasamudram 15 cm, Nagari 13 cm. Ananthrajpeta in Kadapa recorded 11 cm, the Hindu reported.
These rains from the North East monsoon have caused severe flooding - leading to massive traffic jams, blocked roads. Blocked ghat roads have also caused major inconvenience to pilgrims heading to Tirupati.
However, the Andhra administration is trying to make most of the heavy rainfall in a region like Rayalseema that has been suffering from severe drought for the last few years. According to reports, Andhra Pradesh Chief Minister Chandra Babu Naidu has held a teleconference with all the district collectors to strategise the handling of the floods.
Here is how they plan to make most of the extra rainfall:
Repair the breaches of canals as soon as possible to allow maximum catchment of water
At least one senior authority has been deployed to monitor the level of water all the state rivers.
Keeping a check on the reservoirs in the region; Papananasam, Akasaganga, Gogarbham and Kalyani reservoirs in Tirumala are finally full after 15 years!
Increase the precious groundwater levels by diverting rain water to rivers and rivulets.
Research the possibilities of sowing a new crop in the Nellore region this season.