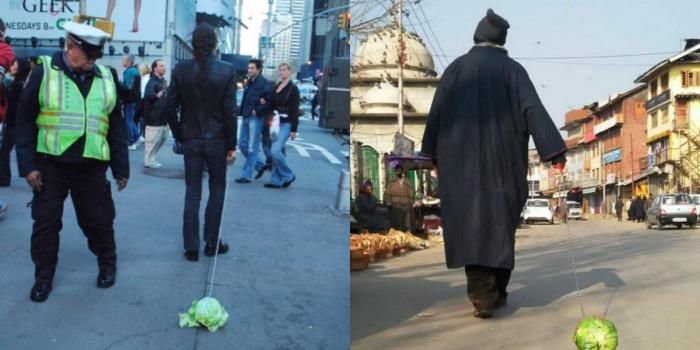 No, he is no vegetarianism crusader. Nor is he senile.
This pheran (over-coat) clad man, carrying a cabbage in a small walker, has become the talk of the town in Srinagar. He is often seen with this bizarre companion at all popular locations in the city.
Also read: Guess who has discovered social media? Kashmiri leaders
The story behind the man became known to people when he his profile appeared on Facebook. The 'Kashmiri Cabbage Walker' who identifies himself as a local artist soon became a talking point on social media.
Why walk a cabbage?
In an interview with the Hindustan Times, the artist said that it was a performance to oppose the militarisation of Kashmir.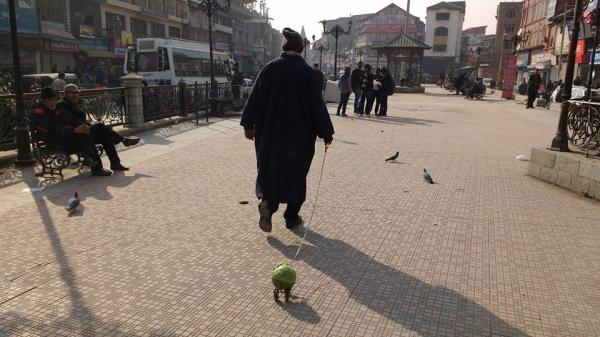 "Walking a cabbage can claim legitimacy in Kashmir, but militarisation can never do that. With my performance, I am highlighting this factual impossibility," the artist told HT without disclosing his name.
The artist said that he wanted to draw a similarity between the "absurd act of walking a cabbage" and the absurdity of militarisation in the conflict torn valley.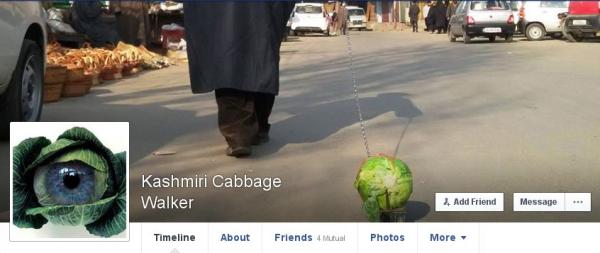 He further added, "The Kashmiri Cabbage Walker is a collective entity, not a single person. The Facebook profile and email account will be used for subsequent art performances in Kashmir by other Kashmiris, now that the foundation is established."
Not a first
This is not the first time that society has seen such a method of expression. Around 15 years ago, 'Walking the Cabbage' as an art movement was originally started by Chinese artist Han Bing.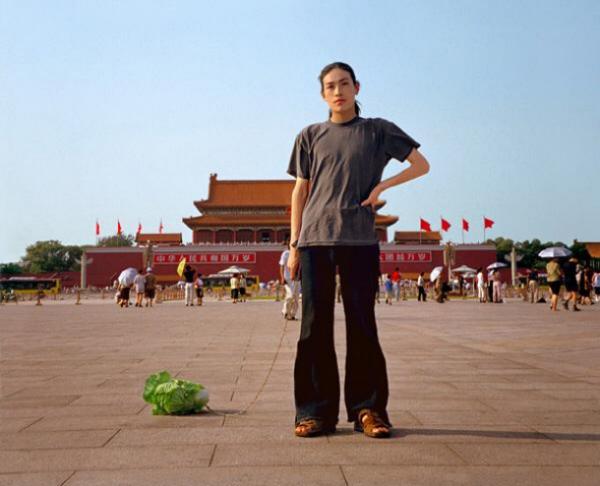 Bing reportedly walked his cabbage in Beijing, Los Angeles, New York and Tokyo. According to Bing, the depiction showed the effect of rapid modernisation on the social bonds.
Bing was stopped by security forces at Tiananmen Square in Beijing in 2001.
From Beijing to Kashmir
When asked why the Kashmiri walker has taken such an act to Kashmir, the artist called it a "cultural production in times of war".
He told the daily that he is trying to encourage such art in Kashmir. He also says that laughter is the means by which he wants to spread the message.