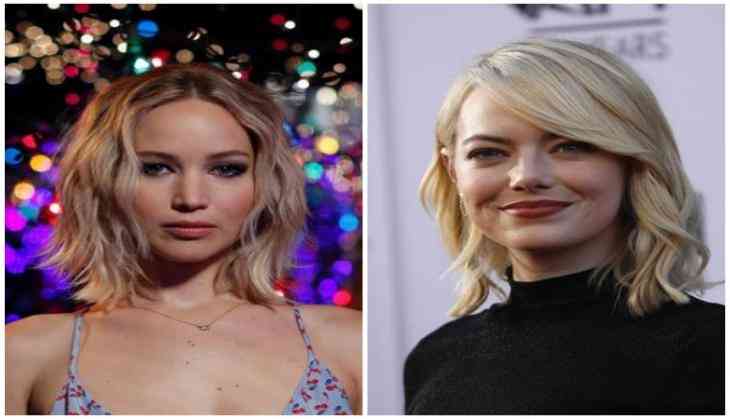 Emma Stone has topped the Forbes' 2017 list of the world's highest-paid actresses, dethroning reigning Jennifer Lawrence who had held the title for two consecutive years.
The 28-year-old Oscar-winning actress, who topped the list for the first time, made 26 million dollars in pre-tax earnings in the year up to June as stated in the magazine's annual chart.
Much of the star's fortune comes from her ' La La Land' payday. The film raked in 445 million dollars worldwide and scored her an Oscar for Best Actress for her role as Mia opposite Ryan Gosling.
'Friends' star Jennifer Aniston, 48, snagged the second place with earnings of 25.5 million dollars, while 'The Hunger Games' star was bumped down to third place despite making 24 million dollars.
Melissa McCarthy and Mila Kunis rounded off the world's five highest-paid actresses in top 4 and 5, with 18 million dollars and 15 million dollars, respectively.
Here is the complete list of the full top 10:
Emma Stone ($US26 million)
Jennifer Aniston ($US25.5 million)
Jennifer Lawrence ($US24 million)
Melissa McCarthy ($US18 million)
Mila Kunis ($US15.5 million)
Emma Watson ($US14 million)
Charlize Theron ($US14 million)
Cate Blanchett ($US12 million)
Julia Roberts ($US12 million)
Amy Adams ($US11.5 million)
The actors' list is due to be published later in the week is expected to show once again men banking far more than their female counter parts.
-ANI