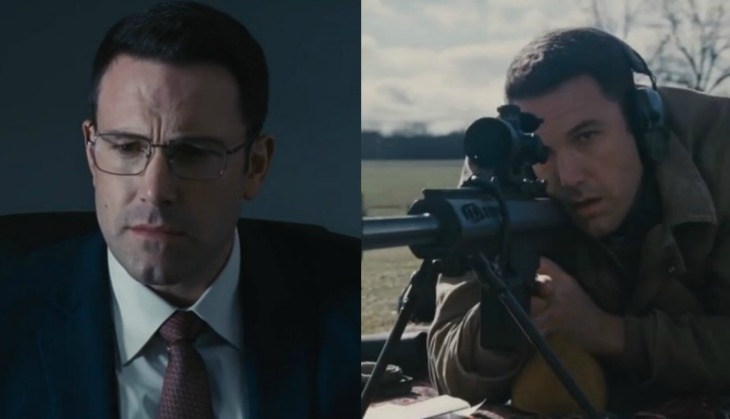 The trailer of The Accountant opens with a non-caped Ben Affleck looking nowhere with a deadpan expression. Ben, who is quite possibly still reeling from the reviews of Batman v Superman: The Dawn of Justice, is returning with a psychological trailer.
Radiohead plays in the background as a doctor/psychologist informs Affleck's father that he is an extraordinary child. "..he has more in common with Einstein, Mozart and Picasso than he has with us," he tells the worried father. A flash-forward cuts to Ben writing digits frantically on a glass wall - an accountant by day - and then shooting someone - an assassin by night.
Somehow the trailer's beginning gives a superhuman-ish feel. A special child with extraordinary abilities. As the father counsels his son, telling him he's different, and that 'difference scares people', you feel a cape or two coming up next. "You think if you don't fight back, they'll like you, stop picking on you, calling you a freak. Victim or not, make a decision," Ben's father tells him.
And he does. He gets out of the car they're sitting in and beats some men up. Oh, joy.
Directed by Gavin O'Connor, and starring a bewildered Anna Kendrick, a feisty-looking JK Simmons, Jon Bernthal and Jon Lithgow, the film releases on 14 October, 2016.
--
Edited by Abha Srivastava