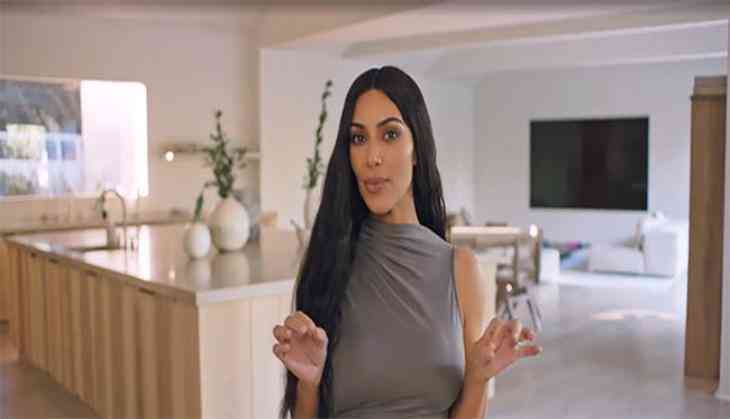 American media personality, businesswoman, socialite, model, and the millionaire, reality TV mogul Kim Kardashian has recently given an interview to entertainment site and opened some interesting things about her home.
In the video interview, Kim revealed the special furniture in her bathroom that become the talk of the town and especially her bathroom's basin.
As per the reports, architectures and interior designers are guessing that the price of basin might go up to Rs 18 lakhs, Kim revealed in an interview.
Her video interview with an entertainment website also went viral on social media. In the video interview, she took the host to the journey of her big house and showed each and every corner of the house in the interview.
Have a look at the picture:


The video went viral after Kim took her fans into her enormous sized bathroom and showed the wash basin which was actually without basins.
After which the curiosity among her fans increased and everybody wanted to know the details about the wash basin that how the sink works.
Later, Kim herself taught the details about basins and revealed in her Instagram story about how it works.
After knowing the whooping proce of the bathroom sinks, Twitterati were left stunned.
Check out some reactions of Netizens:
This is How Much Kim Kardashian's Outrageous Bathroom Sink With No Basin Costs https://t.co/ClURjyEfuj pic.twitter.com/BB4dePAOYl

— Somsirsa Chatterjee (@somsirsa) May 2, 2019
voghue: honestly the bathroom I aspire to have, via kim kardashian's story. https://t.co/2S26Yx0JPy

— Zarah Kash™ (@Zombie_Kissed) April 27, 2019
Again, money well spent

— Edie E (@wdiekovacs) April 29, 2019
Also read: Wow! These hot pics of 'Game of Thrones' Khaleesi will leave your mouth open