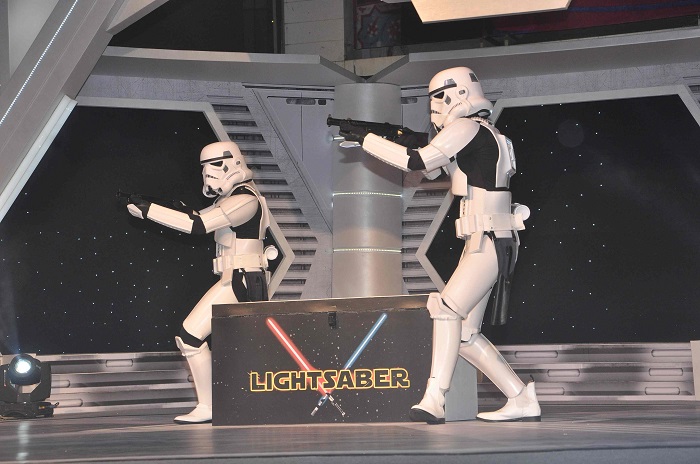 As Star Wars: The Force Awakens releases in India this Christmas, Disney UTV has planned a massive promotional campaign for the film. The campaign was kick started in Mumbai on 17 October.
In a one of its kind event for a Hollywood film in India, Disney conducted the Star Wars Lightsaber challenge in Mumbai with fans of the franchise.
The team has plans to conduct the challenge across India. The winner will get to to attend the premiere of Star Wars: The Force Awakens in December.
Vice President and Head of Disney Marketing and Distribution Amrita Pandey said:
"Star Wars is one of the most loved franchises and Lightsabers are an iconic symbol of the film. It is truly an epic moment for us to have this mega launch for the Star Wars Lightsabers".
"For the first time in India, the Star Wars franchise icons Darth Vader and Stormtroopers are making an appearance. What's even more exciting is that the launch will be followed by the Star Wars Light Saber Challenge, which is another fun and immersive activation around the film."
"We will be taking this epic event to some of the key cities in the country in order to whet the appetite of ardent movie lovers to experience the aura of Star Wars!"
Checkout the pictures of fans participating in Star Wars Lightsaber Challenge in Mumbai: