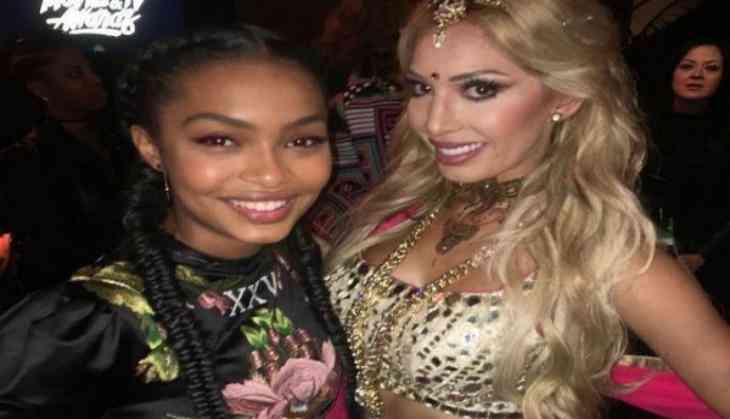 'Teen Mom' star Farrah Abraham slammed over MTV Awards outfit (ANI)
'Teen Mom' star Farrah Abraham, who donned a Bollywood-inspired ensemble to 2017 MTV Movie & TV Awards, has caused a stir on the social media and is receiving major backlash over the outfit.
Twitterers have called her out for cultural appropriation.
"Imagine wearing something that's apart of someone else's culture just for attention. She looks so bad and desperate," tweeted a user.
"Worst dressed tonight was #FarrahAbraham @MTV #MTVAwards," wrote another.
Abraham didn't seem too concerned about the backlash though. She told TooFab that she wanted to "bring culture" to the red carpet and thought her look would "inspire others to embrace new cultures and have good experiences," reports People Magazine.
Post the event, she even posted a picture on her Instagram page and called herself '#bestdressed."
-ANI