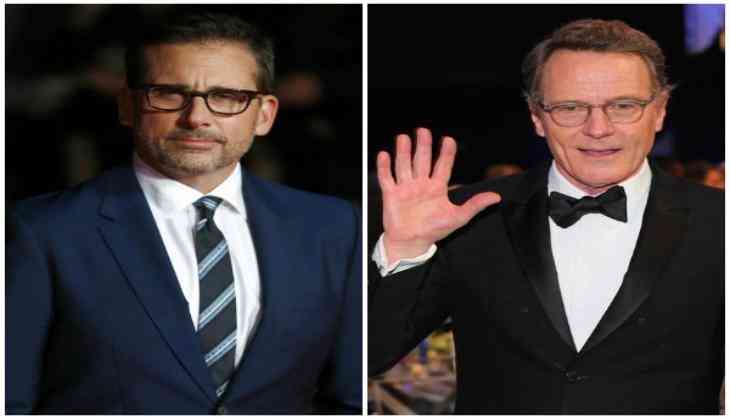 Richard Linklater's 'Last Flag Flying' is all set to open this year's New York Film Festival.
According to The Hollywood Reporter, the Amazon title will make its world premiere at Alice Tully Hall on 28 September as the opening-night film of the fest.
The movie stars Steve Carell, Bryan Cranston and Laurence Fishburne in pivotal roles.
The story focuses on three aging Vietnam-era Navy vets - soft-spoken Doc (Carell), unhinged and unfiltered Sal (Cranston) and quietly measured Mueller (Fishburne) - as they reunite to perform a sacred task: the proper burial of Doc's only child, who has been killed in the early days of the Iraqi invasion.
Director of NYFF and chairman of selection committee Kent Jones, shared, "Last Flag Flying is many things at once - infectiously funny, quietly shattering, celebratory, mournful, meditative, intimate, expansive, vastly entertaining and all-American in the very best sense."
Adding, "But to isolate its individual qualities is to set aside the most important and precious fact about this movie: that it all flows like a river. That's only possible with remarkable artists like Steve Carell, Laurence Fishburne and Bryan Cranston, and a master like Richard Linklater behind the camera."
Meanwhile, Linklater feels that it is an honour for him to present his film on the opening night of the festival.
"It's always special to be at the New York Film Festival, but to be premiering our movie on opening night, when you look at the half-century of films that have occupied that slot, is a wonderful honor," noted Linklater.
The 55th New York Film Festival, presented by the Film Society of Lincoln Center, is set to run September 28 to October 15.
-ANI