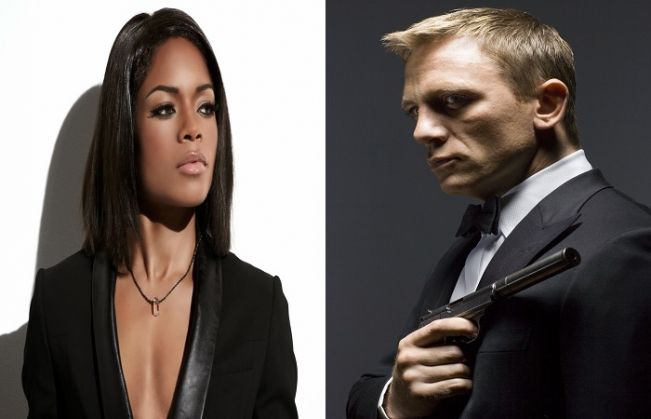 As against the reports that 'Spectre' will be Daniel Craig's last Bond film, actress Naomie Harris believes that Craig wants to continue being a part of the iconic Bond franchise. The actress, who will be seen as a 'Eve Moneypenny,' called Daniel Craig the 'Ultimate Bond' and asked the media to take his statements about Spectre being his last James Bond film with a pinch of salt.
Also Read: Why is Spectre the most expensive James Bond film ever?
She said,
"To say that he doesn't want to come back - I just don't believe it for a second. It's been blown completely out of proportion. Daniel worked 128 days on this movie and he works incredibly hard."
The Bond girl continued,
"He injured himself on the movie and came straight back after the operation and worked despite being in pain. He continued to do his stunts, despite his pain. I've seen him work 15-hour days and then come back and train for two hours. He does all of his own stunts unless the insurance won't allow it."
Spectre is the 24th James Bond adventure and is all set to release in India on 20 November 2015 in English, Hindi, Tamil and Telugu
Also Read: Can Salman Khan overshadow James Bond this November?
-- Text By Himesh Mankad