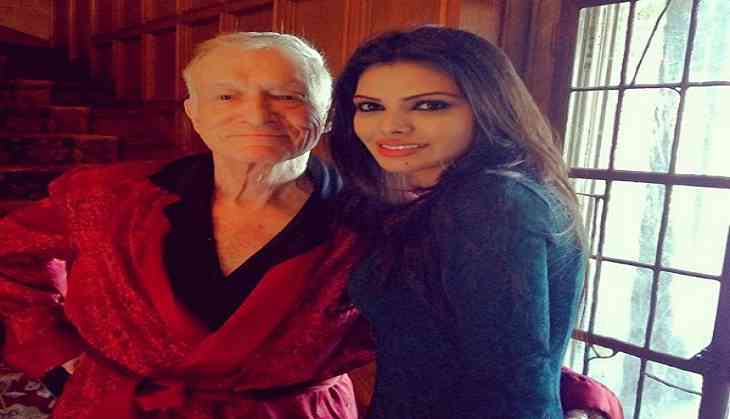 The founder of Playboy magazine who was 91 years old passed away on Wednesday. He is reported to have died a natural death at the Playboy mansion situated in Los Angeles. Indian model-turned-actress Sherlyn Chopra is the only Indian woman who appeared on the cover of Playboy magazine.
The actress took to her social media account to express grief on the flamboyant's death. She condoled Hefner's death and posted a message on her Instagram account. She along with a picture wrote, "#restinpower #restinpeace #hughhefner #trailblazer A true #visionary who chose to not conform to the #dogma set by the self-proclaimed guardians of the society but instead followed his #bliss by acting on his #excitement consistently 🙌."
Check out the post here:
Sherlyn called Hefner a true gentleman and told a leading daily, ""To have met Mr.Hefner at his magnificent mansion as his guest was quite exhilarating. His off-screen persona was a far-cry from his onscreen image. He was shy and very soft-spoken. I found him to be a thorough gentleman, one who knows how to treat a lady with respect, warmth and benevolence."
When Sherlyn was asked about her experience of shooting for Playboy, she said, "My Playboy cover shoot experience was nothing short of a paid luxury vacation. I was pampered silly by Mr.Hefner's staff and crew which made my cover shoot experience highly memorable."