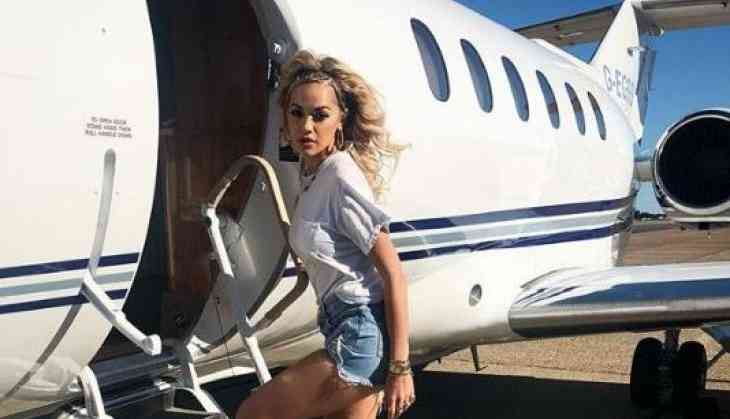 Rita Ora, British singer was spotted on the luxury airliner after performing at a music festival in Sweden this weekend.

She posed for a sultry snap as she showed off her long legs before jetting off on a luxurious private jet today. She wore a blue mini dress and silver boots as she held her finger up to her sexy red lips and pouted for the camera.

The singer performed at the Stadsfesten music festival in Sweden this weekend and shared a picture of herself on stage with her Instagram followers.

She was seen flicking her hair in the air as she wore bright yellow trousers and a black bra with matching platform boots.
Also Read: Rita Ora goes topless as her boyfriend Andrew Watt admires her breast during Tuscany vacation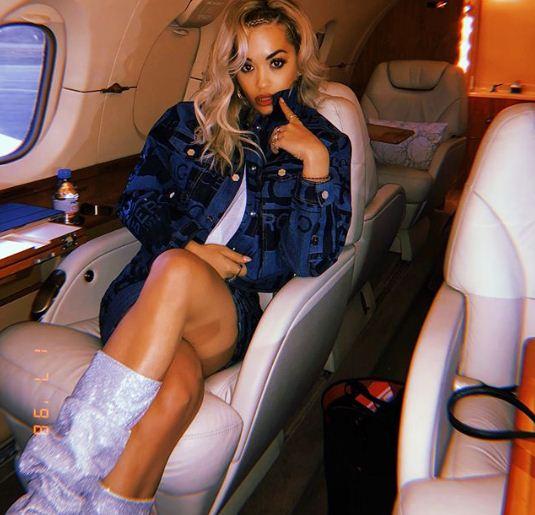 She captioned the image: "We headlined @stadsfesten festival at 11pm at night and it was full daylight! It was so trippy but what a vibe!!

"Thank you Sweden and all who came out!! I love seeing you all! Till next time!"

It recently emerged Rita has racked up a whopping £16million fortune despite only ever releasing one album.

The musician put out her debut album Ora in 2012 and has since seen her bank balance grow massively.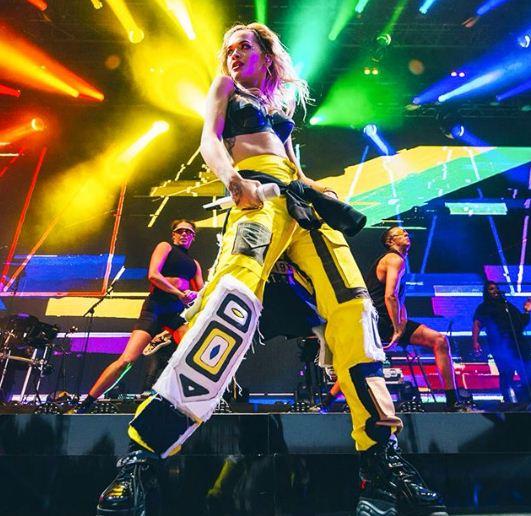 The Sun on Sunday recently revealed last month that Rita had pulled in £4million in the last year alone.

Industry expert Mark Mulligan says Rita has made big bucks after realising that selling records makes peanuts compared to what can be made through touring and exploiting her own brand.

Mark said: "Rita and the people around her have proven to be very canny operators in the modern era.

"Brand is everything now and she got to grips with that much faster than most other female performers on this side of the Atlantic. Today, only 15 to 20 per cent of an artist's income comes from the actual music.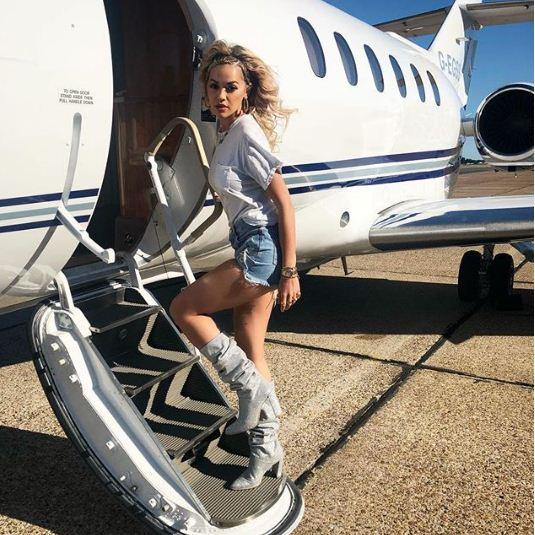 "The rest comes from live shows and from endorsements from big brands – and Rita has a lot of them.

"She has big-money deals with Adidas, Calvin Klein and Coca-Cola to name a few.

"Rita has also made a huge amount of money from touring the world and from promoting herself as an influencer on social media.
Also Read: Bikini-clad singer Rita Ora seen romancing with boyfriend Andrew Watt in Tuscany

"It's no surprise she is one of the wealthiest female stars in the industry today."