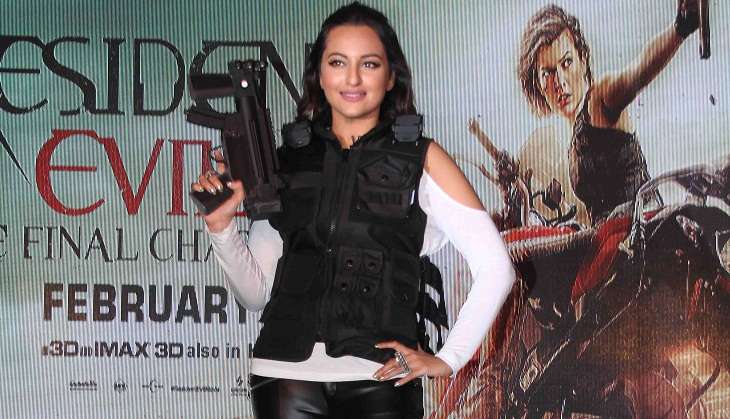 Sonakshi Sinha launched the Resident Evil: The Final Chapter game set in virtual reality world at an event in Mumbai.
When the actress was asked if she considers Hollywood as a threat to Indian film industry, the actress revealed,
"We need to move towards producing a lot of good content but I think every film should do well. We have a huge audience and they want to watch new things on screen. I think it is good that Hollywood films are doing well in India but I hope that our films do little better than theirs."
Vivek Krishnani, managing director of Sony Pictures Entertainment India, believes that Hollywood films will help in opening new avenues for film business.
"The market grows and the idea is that when Hollywood and Bollywood films do well in India, the market will be benefitted by it. When you see films getting dubbed in different languages, the attempt is to go deeper in India markets. We have dubbed Resident Evil in different languages because we want to cultivate the habit of watching different films among the audiences and not to have an impact in the regional market. We want more and more people to come theatres," said Krishnani.
Resident Evil: The Final Chapter is slated to release on 3 February 2017.