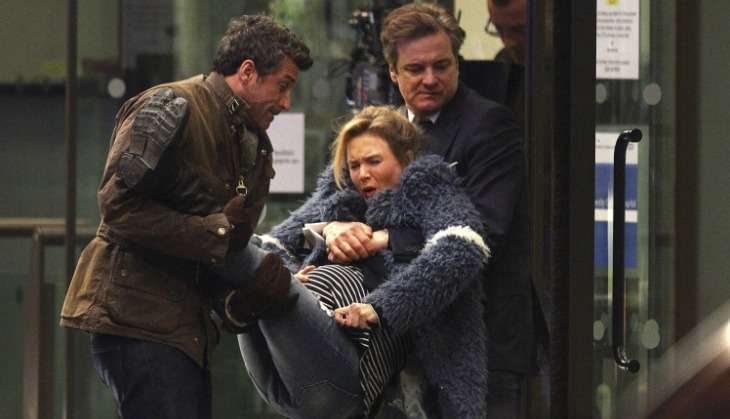 Bridget Jones is coming back to the silver screen after 15 long years and it looks like time hasn't changed Britain's favourite goofy spinster. Universal Pictures' Bridget Jones Baby stars Renee Zellweger in the lead role and is slated to hit theatres on 16 September.
While in the first installment it was all about Bridget and her extreme confusion regarding which of her two lovers she should give up, Bridget Jones Baby is about her journey from a media professional to becoming a mother. However Jones wouldn't be herself if she isn't confused about something - which here happens to be her baby's daddy.
After rekindling an old romance with Mark Darcy (Colin Firth aka Flitzwilliam Darcy from the Pride and Prejudice series) to soon after sleeping with a new colleague, Jack (Patrick Dempsey aka McDreamy from Grey's Anatomy) and becoming pregnant, the confusion over who's the father, is strong in this one.
Is it Darcy or McDreamy? Watch:
--
Edited by Abha Srivastava