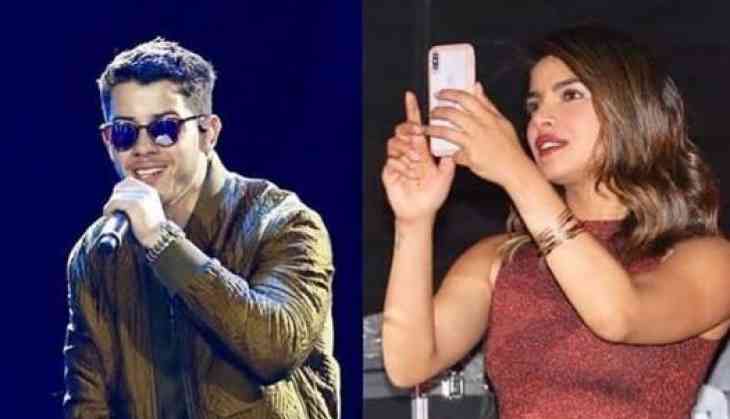 Priyanka Chopra gave her rumoured boyfriend Nick Jonas a sweet shoutout on Instagram during his performance at the VillaMix Festival in Brazil Saturday.

She shared a video from her seat in the crowd on Instagram Story, pointing her camera to one of his big screens on the stage. She simply wrote "Him," alongside a heart eyes emoji.

The clip was clearly a reference to the June 22 video Jonas posted from Mumbai that confirmed their relationship. The singer posted a video of Chopra with the caption "Her," paired with the same heart eyes emoji.

Chopra was seen wearing a sparkling, midrift-baring top, reports PEOPLE. Paraazzi photos show Chopra holding her phone up to film the show.
Also Read: Rita Ora poses in sexy mini dress and boots as she travels by private jet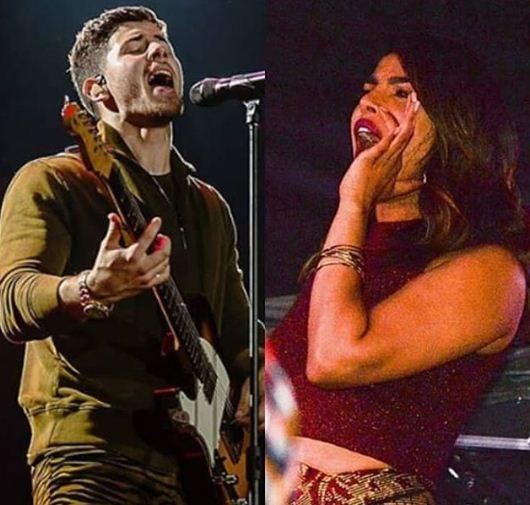 A source told PEOPLE the relationship is "getting serious."

"It's a huge deal that Nick brought Priyanka to his cousin's wedding," a Jonas source told the magazine. "He's dated a lot over the last couple years but it's never been anything serious, so this is a big step."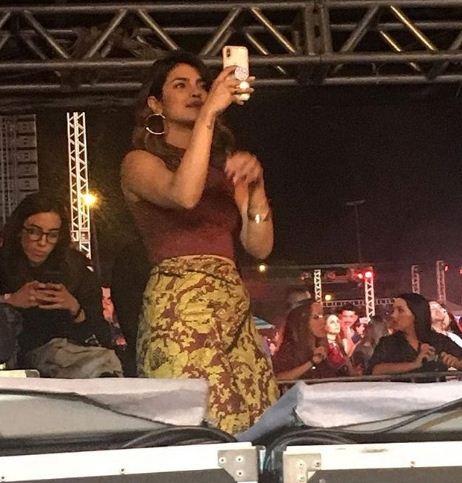 During their India trip, photos got viral that sparked engagement rumors. They were spotted wearing matching golden rings.

Jonas and the Quantico actress walked the red carpet together and posed for photos at the 2017 Met Gala. That instantly sparked romance rumors back then, but Chopra told Jimmy Kimmel they only posed together because they both wore Ralph Lauren.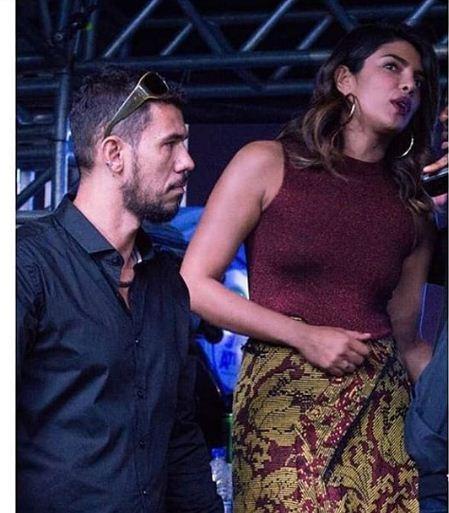 "We were both wearing Ralph Lauren and we decided to go together. I didn't ask his age. Eleven? I didn't know that. Yeah, we were on the same table and we already know each other. So he was like, 'Hey, you wanna go together?' And I was like 'Yeah, okay, let's go together.' It ended up working out," Chopra told Kimmel, who joked that Jonas was only 11 years old. In reality, he is 25.
Also Read: Priyanka Chopra and Nick Jonas hold hands as they jet off to Brazil together